Written on: November 13th, 2017 in
If you're in sales and marketing like me, you are always on the hunt for good content that can help you do business better and push your company forward.  I'm a believer that all organizations can benefit by taking a look at trends and best practices from other companies, especially those outside your industry. For example, we all know Apple has become the company it is today by keeping its eye on the marketplace and what others were already doing...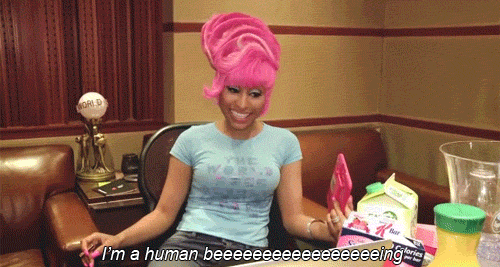 ...But I digress.
Paradigm Shift
Having recently attended the 2017 Legal Marketing Association's Northeast Regional Conference in Philadelphia, I was delighted to hear the whispers and even some larger discussions about the coming paradigm shift for law firm websites in the legal marketing industry. Intrigued, I pressed folks about what exactly they meant by a paradigm shift.
Spoiler alert: the legal industry is starting to catch up with everyone as it relates to how your website should be positioned to set your firm apart and increase ROI. 
Most people started to explain to me that their firm was looking for its website to be more than just a nicely designed brochure-ware site that focuses heavily on the practicing attorneys and partners. While the attorneys are certainly an integral part of the legal website ecosystem, legal marketers are recognizing that the website needs to focus on generating and nurturing new business leads and quantifying success. My reaction: WHAT'S TAKEN SO LONG?!
Imarc has been crafting digital solutions for forward-thinking brands for 20 years now. We've enjoyed relationships with many blue-chip clients such as JetBlue, Starwood Hotels, The Weather Company, numerous technology giants and a host of well-respected law firms.  We've been able to develop such strong and long-lasting relationships with these folks because Imarc is not afraid of our clients' challenges.  In return, we strive to push our clients out of their comfort zone, to think outside the box and most importantly; to put themselves in the position of their ideal persona/customer/buyer/client. It's your target audience - the ones who bring your company revenue - that you need be planning and designing for.
So, why all of a sudden is there a paradigm shift coming that will transform the entire legal marketing industry as we know it?  Is it really a paradigm shift, or is the legal industry just finally catching up to what other industries have been doing for a while now? Is it due to a lack of knowledge or an unwillingness to think outside the box because things have always been done a certain way when it comes to legal marketing and legal websites?
These are the questions that keep us at Imarc up at night, folks.
Our Vast Experience, Makes You Stronger
You may be familiar with an old proverb that I think fits perfectly in this situation.  "As iron sharpens iron, so one person sharpens another."  When a client partners with Imarc, our goal is to sharpen their online marketing and we use our depth of experience to do so. We can pull from other industries to make recommendations to help drive results. Often times we'll have clients come back to us for a redesign asking "What do you think our website should look like in 5 years?" Naturally, we love this challenge but we RARELY ever hear that from the folks in the legal industry. What gives?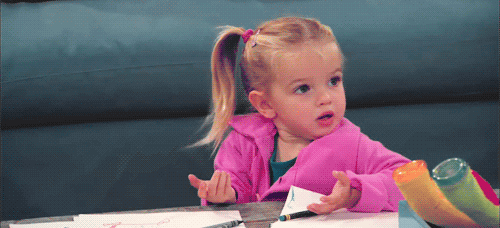 One thing I've noticed in my role as a business development specialist and in talking to many prospects in the legal industry is that they seem reluctant to challenge the idea of what is accepted in their industry and push for something unique that permits them to stand out in a very saturated and competitive crowd. That may be because marketing and business development folks simply don't know what's possible, or perhaps the partners of the firm are seeking to employ an agency who has "done this many times before". I understand the approach and that it's a safe decision to sign up with an agency who only specializes in the legal space, but I believe that can lead to digital stagnation within the legal marketing industry.  Firms and agencies seem to strive towards aligning their digital presence with what has worked so far and better yet, how can we make it even better.
How can you as a legal marketer set your firm on the right path of finding an agency who will propel your digital presence forward?  You can start by looking at agencies who not only have legal experience but also have experience designing websites and crafting digital marketing campaigns within the industries your firm represents, your clients. Chances are, the clients you represent have been designing their websites for the last 10 to 20 years with an emphasis on lead generation and user conversion.  
Agencies who design sites across a wide breadth of industries often see themselves as digital chameleons. They are so well-versed in researching, planning, designing and building solutions that align with a unique client's customer journey, that it doesn't matter to them what the industry is. To us, working across different industries whether it be legal, tech, healthcare, financial services, non-profits, B2B or even B2C is positive; not detrimental.  The key is about understanding how and why your users (ie. current and potential clients) consume information and what they need to sign up for your services or product.
In closing, ask your self these questions.
Are you a legal marketer looking to beat the so-called paradigm shift?
Are you looking to make your firm stand out from the crowd?
Are you looking to generate meaningful revenue while being able to quantify the strategies that work?
If so, find yourself an agency that is less focused on only working within one industry and start talking to those that have been well ahead of the paradigm shift for over a decade.
We design your clients websites, shouldn't we create yours? Let's Talk.