In an overly competitive market to attract eyes, clicks, likes, and shares, traffic continues to be an uphill battle for most digital marketers.
We're going to share some of our favorite ways to climb that hill successfully, including:
Creating content for your niche's thought leaders
Making your content easier to share
Taking full advantage of your social media posts
Avoiding crappy email outreach
Using Reddit to your advantage … when you can
Sharing content in the best way: newsletters
Backlinko Founder, Brian Dean recently spoke at an event about the challenges that marketers are facing in the over-saturated market we're living in. Some stats he shared:

70 million blog posts come out every single month on WordPress.
There has been a 47.1% increase in the number of blog posts on the internet in the last 4 years (2016 v 2020).
There's a lot of content out there, but that doesn't mean all of that content doesn't get valuable interactions, right? According to Brian's research:
94% of all blog posts get 0 links.
Only 2% of all blog posts get more than 2 links.
In a market where more content doesn't necessarily mean more views, the question remains: what is the best way to promote your content to the right audience? Let's explore some of the strategies Brian shared, as well as some of our favorites.
6 ways to promote blog content better
Create content for your niche's thought leaders
Think about your industry. I'm sure you can name a few thought leaders who hold not just authority but also have a significant following. Think about what they might find interesting. Maybe you have a fresh take on a new trend or original research that provides important insights.
Bloggers, journalists, and thought leaders have the power to amplify your content, and websites that can link to it. Take advantage of their engaged network by creating content that is intriguing and helpful to them.
Make your content easier to share
Don't make your audience do the leg work. Share an interesting stat, fact, or takeaway in the copy of your LinkedIn post or Tweet.
Speaking of Twitter, you can put tweetable quotes directly in your blog. Making the action you want your reader to take clear and simple.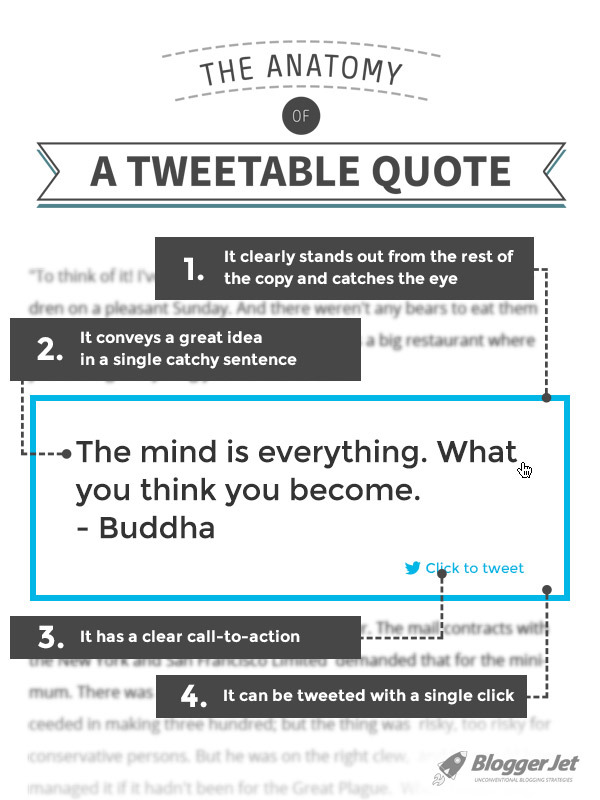 We have such a brief window of opportunity to capture someone's attention you want to use that time wisely by giving them the tools they need to help promote your content.

Take FULL advantage of your social media posts
We know organic reach can be painfully low. Especially for posts that link to third-party content. However, we've found if you make the absolute most of your social media posts, engagements can be better than you think.
Again, don't bury the lead and make your audience work hard to get the information they want and need, they aren't doing research for a college thesis, they're scrolling through a cluttered feed. Keep things simple and easy.
A formula Brian recommends is hook, outline, link, call-to-action (CTA).
Hook your audience with a great statistic or something they may find surprising.
Outline what you'll be talking about so the reader can decide if it's worth their time.
Link to the article.
Close out with a compelling CTA.
Avoid crappy email outreach
You know exactly what I'm talking about. No industry is immune to the crappy, fake personalization, templated, outreach emails. For me, they are the fastest way a company ends up in my spam folder.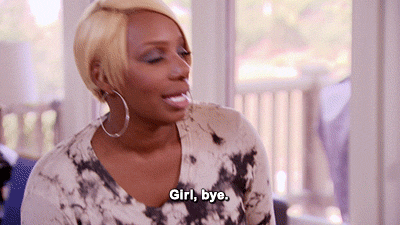 Gone are the days of mass emailing everyone an article "you're sure they'll love" because you've "seen them share something similar." I'm not convinced this strategy ever worked, but I can tell you it definitely doesn't today.
This is not to say all email outreach is bad, but it's delicate. If you are going to do it, do it right. Personalization should actually be personal, not a generic assumption. You know how the saying goes…
Only email your best work that's helpful and relevant. We find content that cites original research is best.
Aim to build trust. Reach out beforehand and ask "Do you want me to send you a link once it's live?" Or give them the opportunity to opt-in for more content before flooding their inbox multiple times a month.
If you want more tips for successful email outreach, read Ahref's I Just Deleted Your Outreach Email Without Reading. And NO, I Don't Feel Sorry, it's a good place to start!
Use Reddit to your advantage … when you can
Okay, okay before any Reddit fans come chasing after me screaming how much Reddit readers HATE being marketed to, hear me out.
This article is not the kind we would promote on Reddit. The goal is not to hunt down every subreddit you can find and blast the airways. The content you promote should be original research that the Reddit audience would find compelling and new.
Another way to avoid the dreaded downvote is to use your content to help answer someone's question. People often turn to Reddit for insights and opinions. If your content honestly gives them what they need, then provide it.
Newsletters are still the best way to share content
I love a good newsletter. I really do!
There are few things more valuable than having an audience who has "opted-in" to directly receive your content.
The best part is the simpler your newsletter, the better the engagement! Research shows "simple-text emails outperform HTML as much as 9-times better when it comes to engagement, and text-based emails have a 21% higher click-to-open rate on the offer link."
Don't let all the bells and whistles of email templates distract your users from your stellar content! By giving them less to look at, they're more likely to engage.
Make it happen
Promoting content doesn't always have to feel so challenging. With some creative thinking, you can take your content promotion strategies to the next level! Using the six strategies we've talked about is sure to get more eyes on your content.
We would love to hear where you've found success in your promotion strategies! Let's talk.