We utilize a team-centric approach in everything we do. Whether it's working across internal teams or partnering with our clients as an extension of their team.
An effective team is made of strong players, who specialize in various "positions" and we focus on bringing the best players for the job. Acknowledging outside strengths, we never shy away from an opportunity to expand our team.
We've recently partnered with Mechanica, to deliver the incredible for Seniorlink, a leading provider of innovative caregiver services. We opened our internal systems and worked collaboratively with Seniorlink and Mechanica to develop a microsite to showcase Vela, a collaborative healthcare platform connecting caregivers with care partners.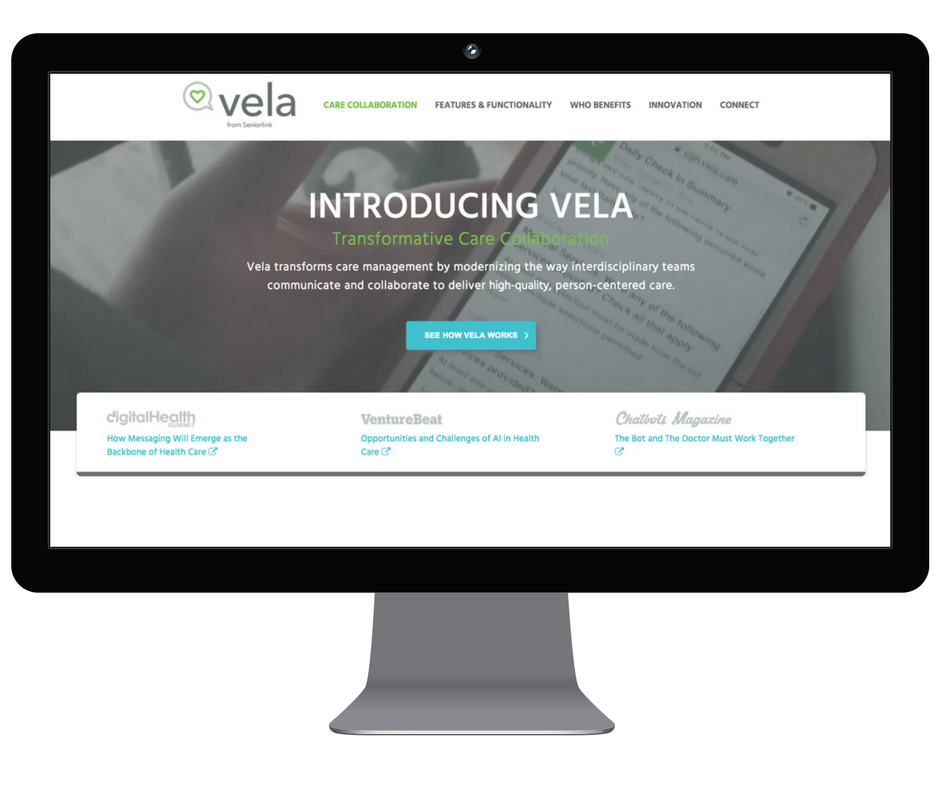 The reimagined Vela microsite features a clean and modern design that promotes the value of the tool. Clever micro-animations highlight the sense of collaboration and front-end platform features that Vela delivers to all users.
Strong call-to-actions (CTAs) throughout the site drives site conversions by elevating the look and feel of the site in a highly responsive, engaging manner that features conversion points throughout the site.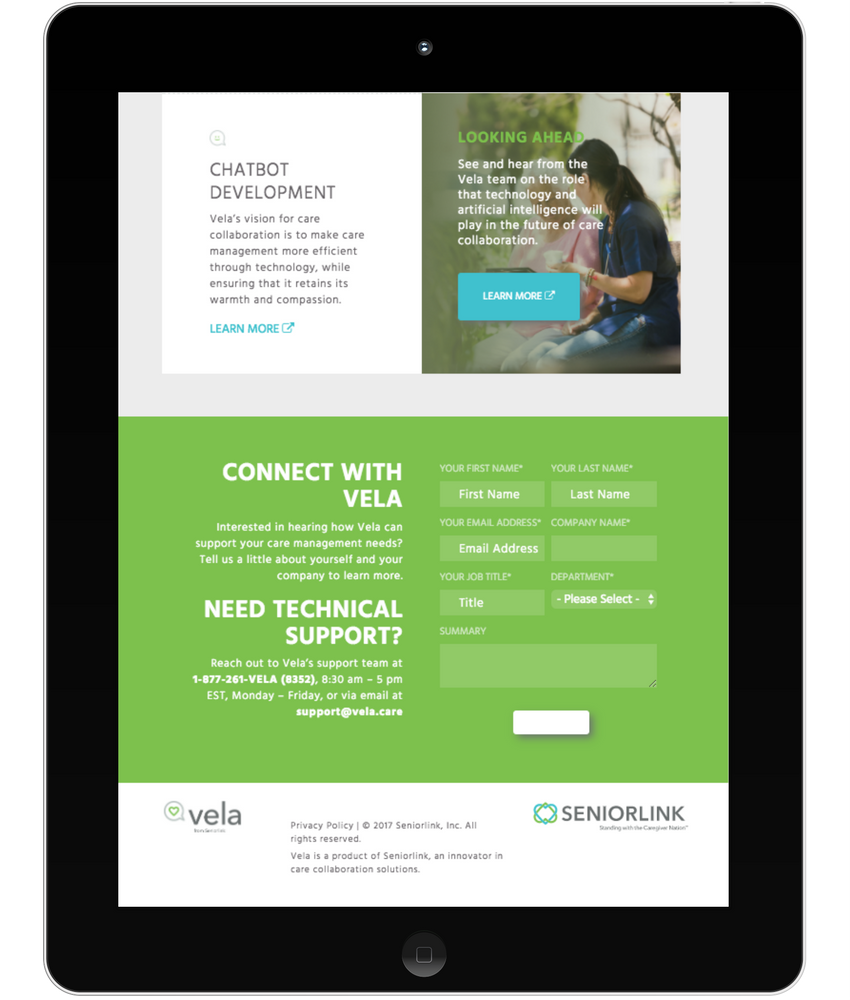 Vela efficiently addresses multiple audiences at once. It delivers user-focused information to a number of different personas that interact with the solution and are active members of Vela's collaborative care.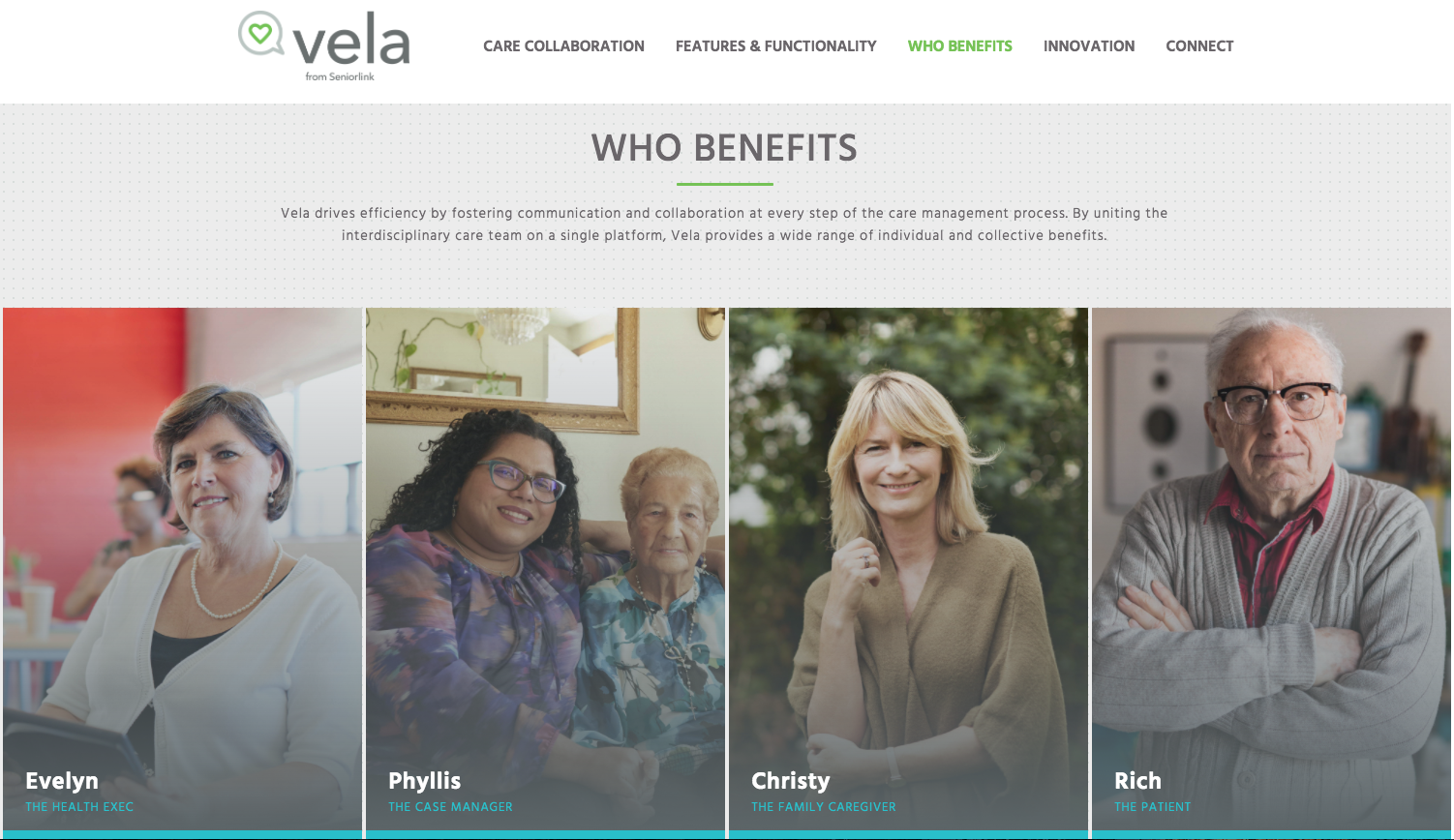 We look forward to the continued success and improvement of the Vela site and continued collaboration with these two great teams!

Need help tackling your web project? Let's talk!