There's no time for a "content vacation"
When you're not consistently publishing content to your site, there's nothing new for Google to find. It won't consider your site's content as 'fresh' as other sites that did keep going.
The damaging effects build-up, too. If Google is unable to locate new content, visit after visit, there's a good chance all the work you've done to be on the first page of search results will be undone.
Last year, our team shared a real-life example, "SEO Lessons Learned: There are No "Days Off" in Content Development". A client wasn't able to keep up with their blogpost cadence during the 2016 fall holidays. Their rank took a hard beating: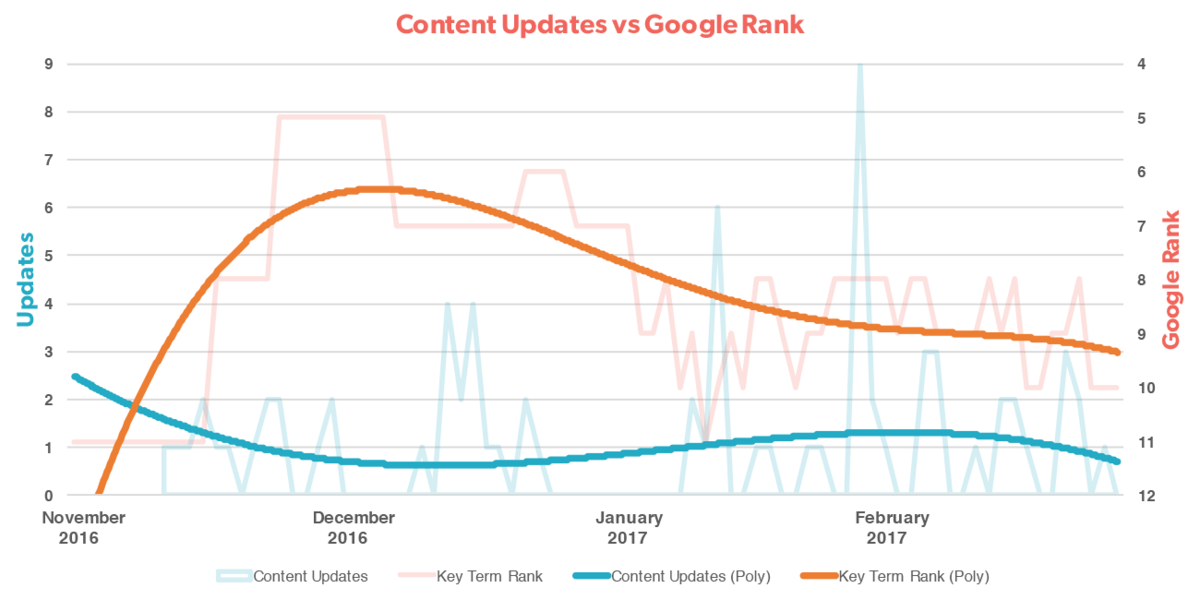 Months of work building up the content and calendar to get the new domain to rank on Google had slipped! And no, we're not talking about on the winter ice. We're talking about a ranking slip that lasted for months, even after they regained their publishing cadence.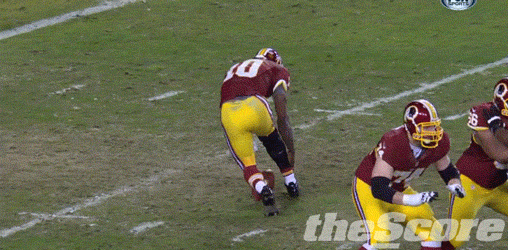 Falling off the first page of Google search is a hard loss. We'd rather not see your work, and new leads, fall through cracks in the ice.
How Can I Avoid a Dip in Google Rank?
Here are a few tips to help avoid a "content slip"
1. Create an editorial calendar
This will help to keep your content on track for publishing and help authors keep an eye on upcoming topics.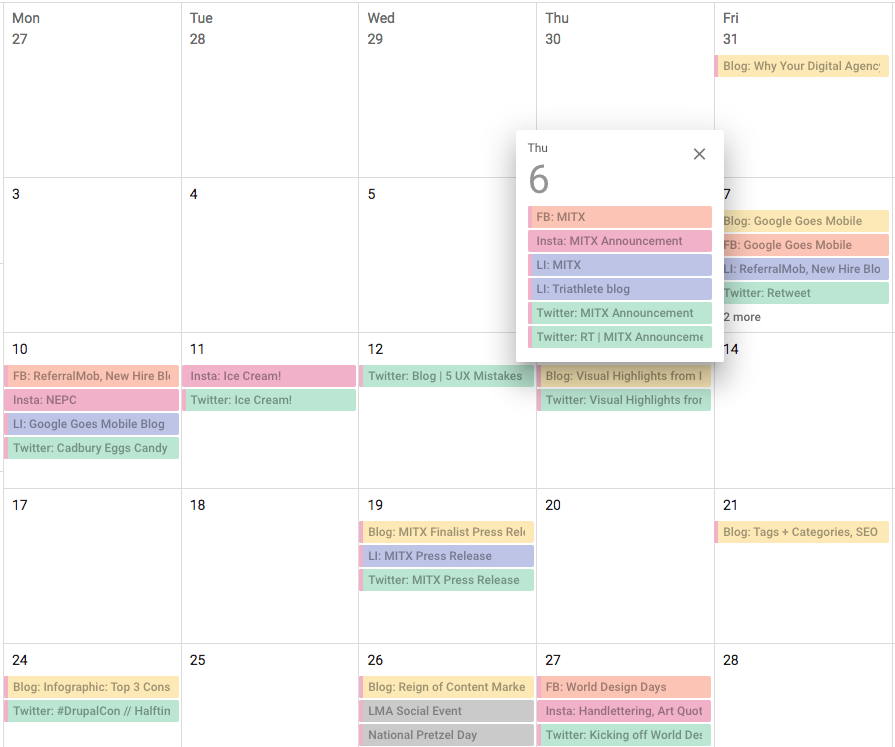 2. Schedule your posts
Most CMS platforms have scheduling features to be sure that your blog post goes live on the correct day and time!
Scheduling blog posts helps to maintain consistency in posting dates and times. It allows you to "set it and forget it"!


3. Assign an editorial team
Authors often ask "what should I write about?" To avoid this question, put together an editorial team to brainstorm new topics and ideas!

Help your writers develop their ideas. Be a sounding board, provide a critical eye, and help them hone their post to a fine point.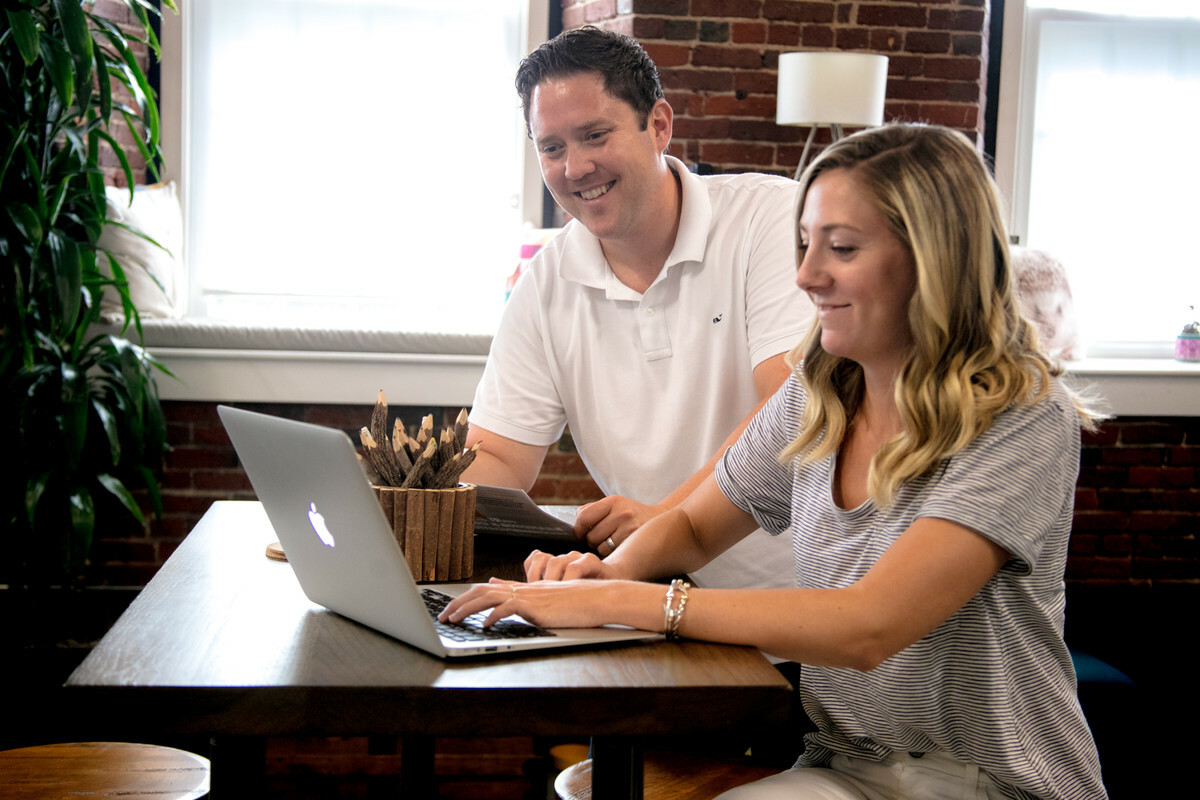 You may be surprised what a good support structure can do to help your writers deliver good, timely content.
Thinking about ramping up your site's SEO? Take a look at our digital marketing services and how they may align with your company goals. Want to learn more about our services? Let's Talk!