As we mark our 23rd anniversary on November 3, we're also reaching the 60-day mark since I returned to lead the company. I want to share some of what I've learned in these past few months, for it speaks volumes about the ability of a nimble team to adapt to a constantly evolving challenge.
Constant change has been the only constant this year. It began with the unfolding of the pandemic in February and our exit from our offices in March, both of which coincided with the beginnings of the leadership transition at the company. We also experienced another surge of record sales growth. We had a lot of "balls in the air" this year, to put it mildly.

Like most of you, we started out thinking that we'd go home and hunker down for a few weeks, get a few projects tackled in the relative tranquility of our home offices, and be back to the office in April. Reality unfolded in slow motion. As it became clear that there was no clear end in sight, we started adapting to the "new normal." And in hindsight, that's where a lot of the personal and professional growth we experienced during this crazy year has sprung from.
As we began to rely more heavily on online collaboration spaces, it became clear that we were all going to have to work a little harder to be better and clearer about written communication. As long-time G-Suite users, we adopted GoogleMeet for our video conferencing. This kicked off a spate of coaching and refinement on our video meeting skills, along with the typical choruses of "You're on mute!" as the talking stick was passed between meeting participants. Some colleagues that were formerly less active in meetings learned to elevate their voices to be more effective participants and teammates. Business and team and social channels sprung up in our Slack Workspace, and we mastered the craft of making and using spoof emojis, giving non-verbal support and acknowledgement in messaging apps and video conferences, and so much more.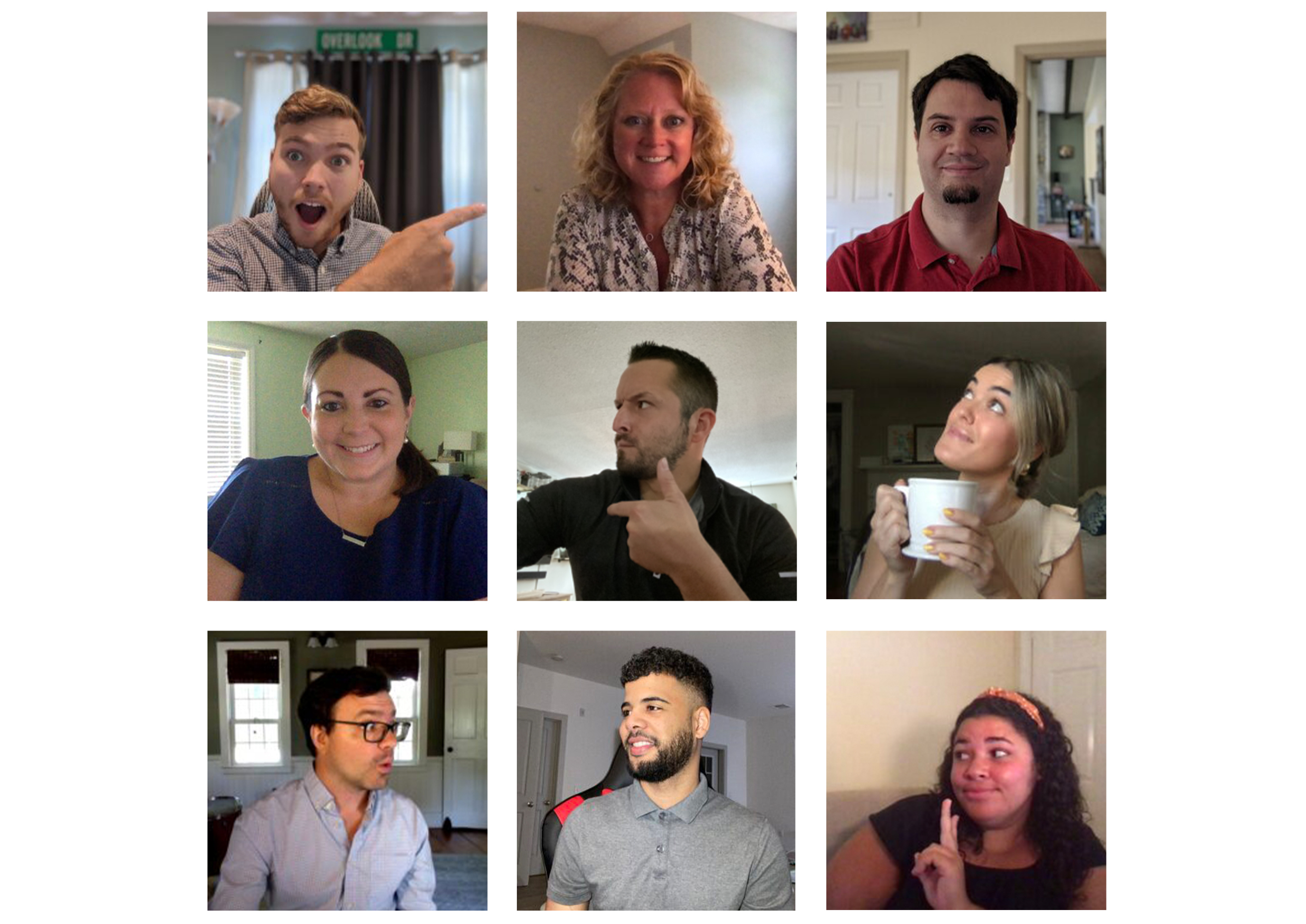 We became more efficient! Yes we did, and that surprised us too. The numbers revealed the truth of the matter: we got a LOT more work done without commuting and while stealthily wearing pajama bottoms all day. We exercised in the mornings, walked our dogs at lunch, and got our laundry done in between meetings. We started dinner ahead of time and put our kids to bed. We did a lot of projects, moved things around our homes to make better workspaces. We stayed close to our loved ones and guarded those whose health was more at risk. There were good things to be found, despite the isolation and boredom, and the inconvenience and all the things we were missing, we just had to reach for them. We handled it, for the most part, and adapted. We learned, and we grew.
We had turnover here too, much more than usual, and much more than we were happy about. And that created stress and challenges on our teams as we struggled to recruit and onboard new teammates, but it also created opportunities for growth and challenge among our workforce too. Once again, we would not have chosen that, but good things came out of it too. We made the most of it.

In truth, we're the lucky ones in this moment, and we know it too. Our industry has been largely unscathed by the economic headwinds of the pandemic, and we're on pace for another record year of growth. We're hiring and growing our team, and each new hire adds another facet to the jewel that is our workforce. We've come to the realization that we're all going to have to work a little harder in this setup to maintain our closeness and culture, and that's important to us – so that's what we're doing.
Like many companies, Imarc is reevaluating the role of the physical workspace in our workplace, which in turn has opened up the potential talent pool as we're now recruiting full-time remote workers from anywhere in the country. And as a result of that we're finding more and better applicants for our highly specialized positions. It's been fantastic. We're onboarding new customers and new projects without setting foot in their offices, and we're both finding that we're still effective and successful in working together. Another win.


It's a remarkable moment in our history, even with the challenges it contains. I believe we'll look back on this year and note that for all the struggle and the suffering that we've all experienced, we'll also remember it as a year of tremendous growth, and a catalyst for some really positive and rapid change. At Imarc, we're recommitted to operating the kind of company that values its employees and customers equally, and invests in everyone's success – yet another positive outcome.
That's the best we can do in 2020, so that's what we're doing to mark our 23rd anniversary. I am just glad to be a part of it all.
Happy Birthday to you, Imarc! Incredibly proud of how you've navigated this crazy year, and grateful for your contributions to the effort too. The best is yet to come.

Nils Menten
Founder, Partner & CEO