The Acquia Engage Awards recognize the innovation and creativity of sites and digital experiences that are created on the Acquia platform by both customers and partners. This year's finalists demonstrate an advanced level of visual design, functionality, integration and overall experience.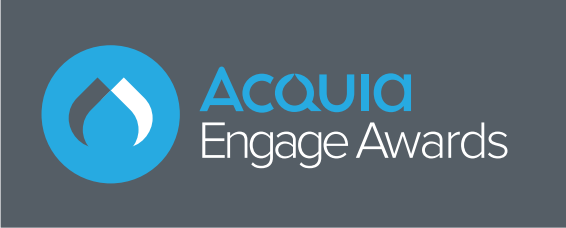 "We're thrilled to be selected as a finalist for this year's Acquia Engage Awards for our recent work with Digital Guardian," said Dave Tufts, CTO of Imarc. "The hard work and collaboration that went into creating the project definitely paid off as the new site effectively positions the company for success."
Digital Guardian's products and solutions take a data-centric approach to protecting an organization from insider and outsider threats. With deep data visibility, real-time analytics and flexible controls, Digital Guardian's Data Protection Platform stops malicious data theft and prevents inadvertent data loss. The DG platform performs across corporate networks, traditional endpoints, mobile devices and cloud applications to make it easier to see and stop all threats to sensitive data.
"We're so happy with the new DigtalGuardian.com," said Connie Stack, Chief Marketing Officer, Digital Guardian. "We had a long list of goals for the site, ranging from brand building to SEO to lead generation and Imarc's talented team struck the right balance between them all. We now have a beautifully designed site that takes our brand to the next level and is optimized to drive demand which is critical to our continued business success."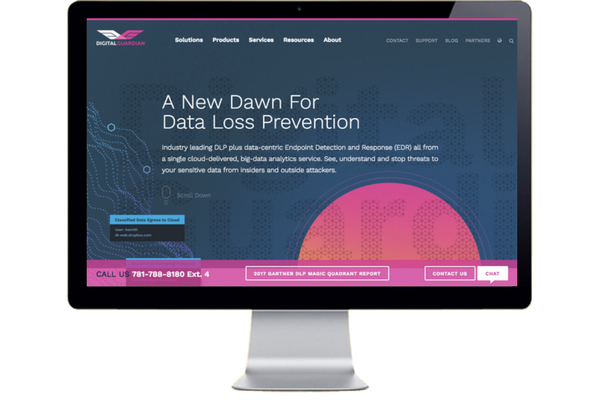 Throughout the process, Acquia provided valuable insight into performance optimization and security. Acquia was very invested in a successful launch and ongoing support. The platform allowed Imarc and DG's internal developers to collaborate seamlessly. Acquia was very involved in auditing the actual development – pointing out opportunities to optimize performance on the Drupal platform.
"Acquia's partners and customers are setting the benchmark for orchestrating the customer journey and driving the future of digital. Organizations are mastering the art of making every interaction personal and meaningful, and creating engaging, elegant solutions that extend beyond the browser," said Joe Wykes, senior vice president, global channels and commerce at Acquia.
The 2017 Acquia Engage winners will be publicly announced at this year's Acquia Engage event in Boston taking place October 16-18, 2017.
About Imarc
Imarc (http://www.imarc.com) is an adaptive, full-service digital agency with a strong focus on web, mobile, and custom application solutions. Since 1997, the agency's team of experienced engineers, UX engineers, designers, strategists, and business and marketing experts has been helping over 300 clients do business better. The award-winning, 32-person, nationwide agency has sustained steady growth since its inception and is proud of its many long-term client relationships across different industries. Today Imarc continues to be a premier digital agency that attracts top talent and creates smart solutions for forward-thinking brands. For more information, contact Imarc at hello@imarc.com.
About Digital Guardian
Digital Guardian provides the industry's only threat aware data protection platform that is purpose built to stop data theft from insiders and outside adversaries. The Digital Guardian platform performs across the corporate network, traditional endpoints, mobile devices and cloud applications and is buttressed by a big data security analytics cloud service, to make it easier to see and block all threats to sensitive information. For almost 15 years, it has enabled data-rich organizations to protect their most valuable assets with a choice of on premise, SaaS or managed service deployment. Digital Guardian's unique data awareness combined with behavioral threat detection and response, enables you to protect data without slowing the pace of your business. To learn more please visit: https://digitalguardian.com/.<... Acquia
Acquia is the leading provider of cloud-based, digital experience management solutions. Forward-thinking organizations rely on Acquia to transform the way they can engage with customers -- in a personal and contextual way, across every device and channel. Acquia provides the agility organizations need to embrace new digital business models and speed innovation and time to market. With Acquia, thousands of customers globally including the BBC, Cisco, Stanford University, and the Australian Government are delivering digital experiences with transformational business impact. For more information visit: www.acquia.com.
Media Contacts:
Imarc
Ashley Langlands
978-462-8848
ashley@imarc.com
Digital Marketing Manager
###