Stylistically, the expansion will embrace its already existing industrial look and feel that features exposed ducts, smooth cement flooring, and massive windows throughout that draw in the natural light.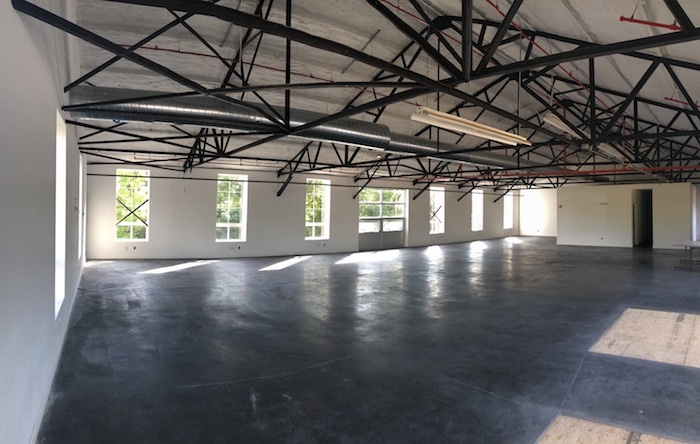 Our CEO, Nick Grant commented, "Throughout our 20 years of business, one of the keys to our success has been creating environments that fuels inspiration, creativity, and great collaboration. So we're excited to expand our space to house more top talent that will result in more award winning work."

Our internally appointed interior design team is working with our Creative team to ensure the new space aligns with our brand. They're partnering with contractors to translate our wish list into a cohesive space that promotes motivation, inspiration, and camaraderie. The extra 5,000 sq. ft. is set to have multiple work zones, collaboration stations, a grand conference room, a luxe kitchen, and multiple outdoor deck areas for people to work outdoors and enjoy. The one thing you won't see in any of our offices–cubicles.
In addition to the expansion, there are also going to be some enhancements within our current office. There are going to be more project rooms and "phone booths" for employees to host client calls and one-on-one meetings.
"We have seen explosive growth over the last few years with our existing and new clients, and we're having to hire more talented people as a result. The demand for more personnel is really the driving force behind the expansion (and our hiring push)."
said Grant.

Every single Imarcian is able to sense the momentum and is beyond excited for what the future holds! Bring on more happy clients, incredible work, and a swanky new space!

Ready to join an incredible team and work in our new digs? Check out our open positions!