It's that time of year again when the Boston weather changes rapidly from 90 degrees to a crisp fall chill. Although we love visiting the city for what is usually a week of intense running around from session to session, this year we will be virtually attending INBOUND 2020.
Looking ahead to a virtual INBOUND experience
Another INBOUND, a new experience! This would have been our fifth year attending INBOUND, and to be honest, we are excited to change things up this year. We love you, Boston – but avoiding the 1.5 hour commute this year is nice too. Now, we can attend sessions and tune into the keynotes without having to find a seat in the dark Boston Convention and Exhibition Center.
Each year after attending INBOUND, there is a rush of excitement and new ideas to bring back to the office – and this year won't be any different. The virtual schedule is jam packed with sessions from SEO to client relationships, content marketing, and of course the latest and greatest from HubSpot.
Follow along as our Imarcians take on INBOUND 2020
This year we're excited to have more Imarcians join the INBOUND experience, including a few first timers and veterans. Throughout the next two days, we'll have a few of these Imarcians taking over our Imarc Instagram account to share their insights from the conference.
Instagram takeovers with Imarcians
We've got three takeovers planned for this week. Be sure to follow along @imarcagency on Instagram!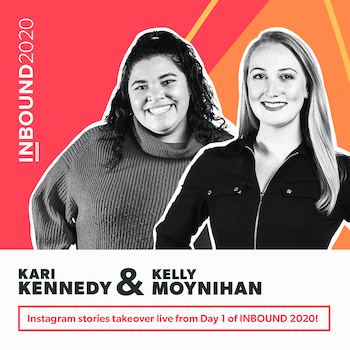 Tuesday: Digital Marketing Specialist Kari Kennedy and Copywriter Kelly Moynihan will be kicking off day one of INBOUND! They will be sharing their experiences with the virtual conference along with insights from the amazing sessions they have lined up!


We all love a virtual happy hour. We're coming together via Zoom for INBOUND Rocks! Kicking off with a Cheers to INBOUND, Project Coordinator Tori will be fixing up a cocktail to sip while we have some laughs at the annual comedy show.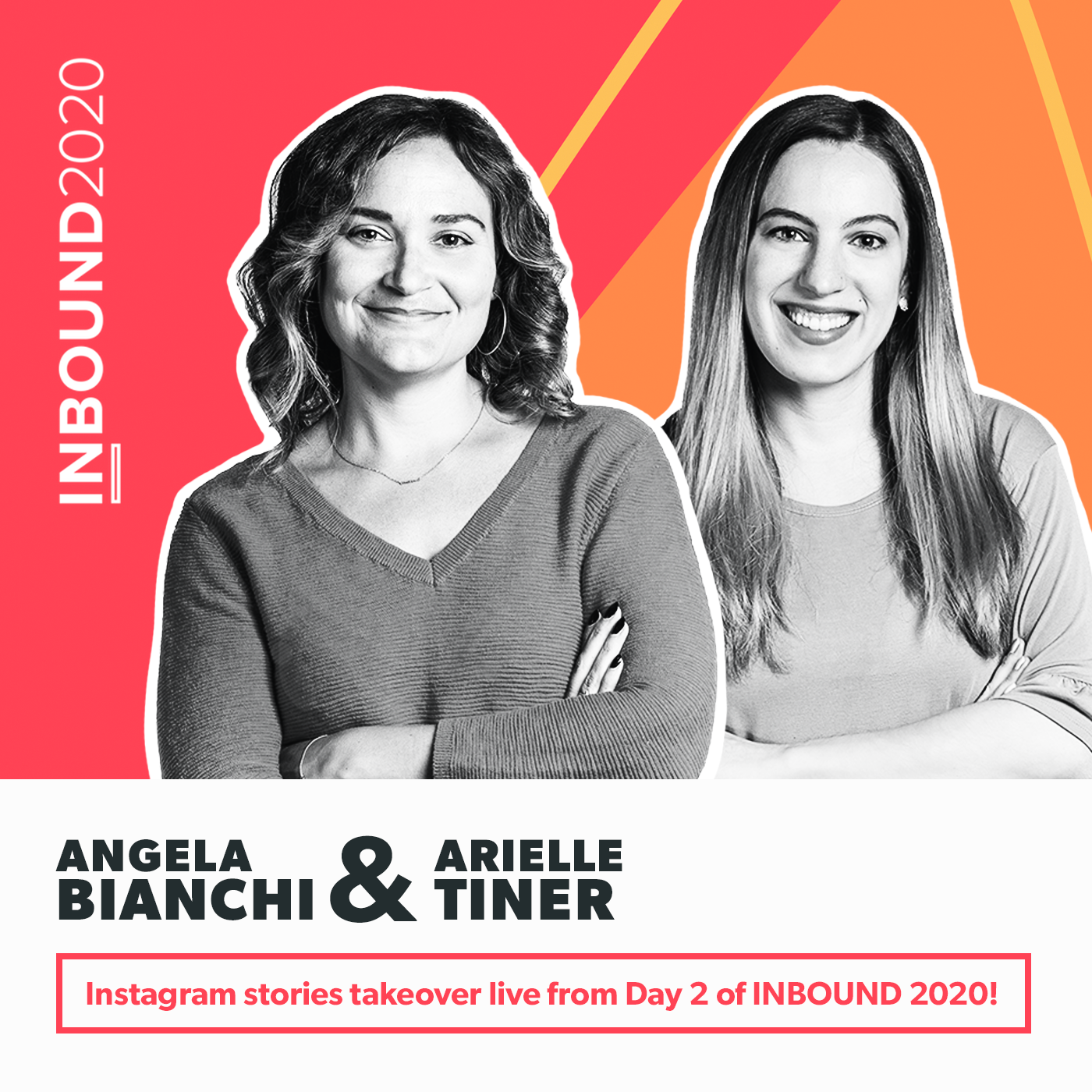 Day two, we'll follow along with Production Coordinator Angela and Designer Arielle! These two first-time INBOUND attendees will take the reigns and share what their INBOUND experience looks like.



Recapping each day
Stay up to date on our blog. We'll be publishing a blog post at the end of each day to recap what we've all learned from the many sessions we've all attended.
We cannot wait to kick off INBOUND in just a few short hours!