"Preparedness is the ultimate confidence builder." –Vince Lombardi
It's true – at least for me it is. And who would argue with a legendary coach like Vince Lombardi? Being prepared, no matter the situation, leads to great confidence. Got a big test coming up? No problem, I studied for 2 weeks straight - I got this. Huge sales pitch for your agency tomorrow morning? Bring it on, I know my pitch and their potential objections inside and out. Of course there are times where you may be caught off guard and not as prepared as you would have liked to be. That can produce some anxiety for sure.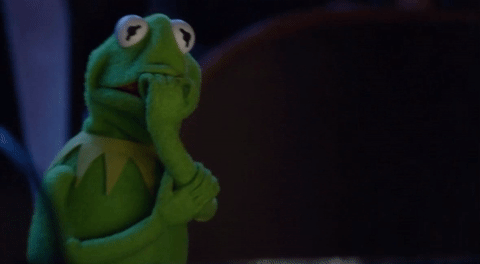 So when your boss, supervisor or board of directors come down to ask you take the lead on researching and selecting an agency who would be a good fit to redesign your website, how prepared will you be? A website redesign can be a very time consuming and costly project, but also necessary to keep your company on a level playing field with your competitors. Business can often be won or lost just by how your customer is behaving on your site. No pressure right?
Well, not if you know how to put together an effective Request for Proposals (RFP) document to send to potential vendors that will allow you to vet their abilities against your website needs. An effective RFP should provide an introduction explaining what the RFP is seeking along with a brief background of the company seeking proposals. From there it will be important to drill down into the goals of the project, in this case a website redesign. Be specific. The more specific you are with your goals, the better chance you will receive exactly what you need, tailored responses from potential vendors. You want vendors to speak to YOUR specific goals and pain-points, not drone on and on about how great of an agency they are and how many Fortune 500 companies they've worked with in the past.
Be sure to address and prioritize the target audience for your website or application. The great web agencies know to take a "user-centered" approach to planning and designing a website to ensure user satisfaction and retention. Challenge potential vendors to explain their methods of reaching your target audience and how they plan to implement any changes required to increase site visitors and drive conversion.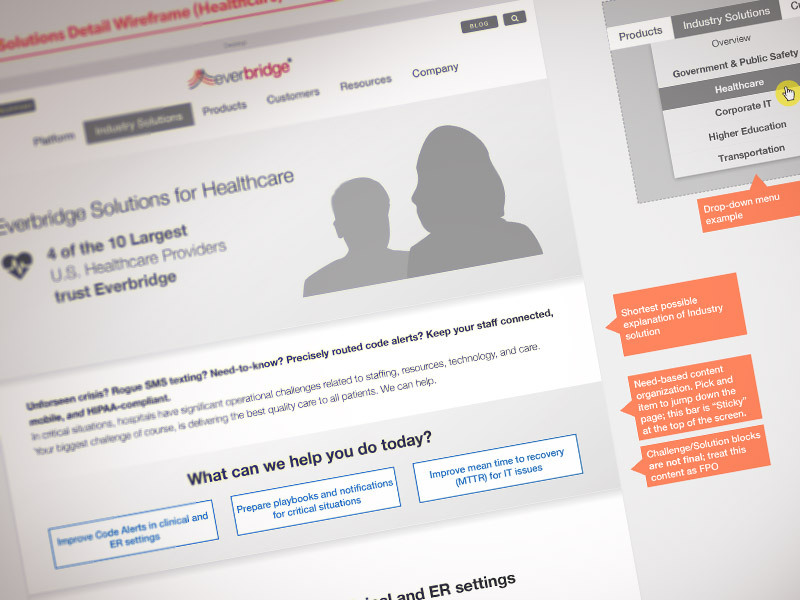 Address any special areas of focus or changes in your company's business objectives. For example, you may want a complete redesign of the site architecture and streamline the navigation, or perhaps you need your website to be responsive to all devices and maybe you are looking to include interactive components such as a blog. Again be specific, seek granular details and encourage potential vendors to suggest additional features that would complement those you've listed.
Of course, being able to assess the overall design and technical capabilities of potential vendors will be paramount to your process. Don't overlook these aspects of choosing your vendors. Your RFP should allow vendors to demonstrate that they understand the building blocks of your brand identity and will be able to elevate those visual elements with the build of your brand new site. Similarly, it will be important to know and understand the third-party services, tools or business processes and systems that are being use on your current site. These will all likely need to be preserved or migrated and you must select a vendor with the technical chops to do so without much fuss. Require potential vendors to identify the technologies they use to develop sites, any specific hosting requirements and what content management system (CMS) should be used. There are pros and cons to every potential solution; the trick will be determining what fits YOU the best and will help your company reach its goals for years to come. Pro tip, if you're not in IT, PLEASE let these guys or gals have at least one seat at the table for vetting the technical aspects of an agency.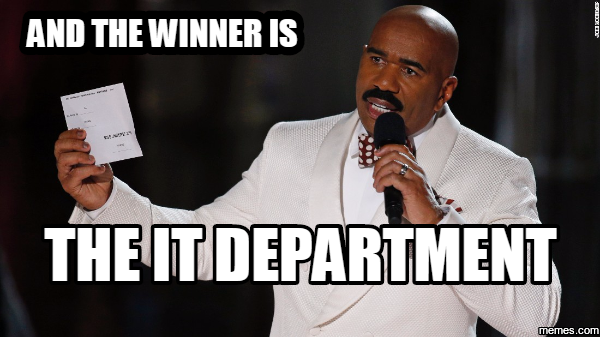 Paying close attention to the above points I have outlined will give you a leg up on the process of creating your own RFP. There are additional sections that should be given some thought as well such as the project timeline, fee schedule, evaluation criteria and suggested proposal format. These sections will likely be a bit more specific to your company's current situation so I will not outline them specifically, however they are necessary to include.
Instead, in the spirit of helping others and being prepared, we're happy to give you access to download Imarc's very own RFP template. This document will not only give you a great foundation on what information to seek from vendors, but will also provide some guidance and coaching tips so you can be as thorough as possible when creating your own website RFP.
Interested in learning more about the RFP process? Let's Talk!