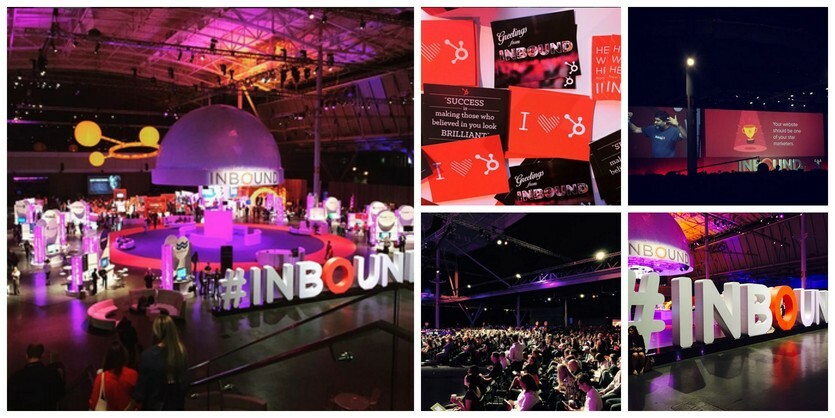 We were lucky enough to attend the conference for three days and we learned a lot. But rather than contributing another "takeaways from Inbound" post, we want to share with what we found to be the real benefit of attending the conference; Why should you go to Inbound next year?
Networking Opportunities
With 14,000 attendees at #INBOUND2015, it's no surprise that networking is one of the best and arguably most valuable reasons to attend Inbound. This year, we met professionals from Malaysia, Australia and across the U.S. all connected by the same thing: their love and advocacy for inbound marketing. Whether they were marketing professionals, sales professionals or just HubSpot fans, the conversations were engaging, fruitful and have allowed us to continue the conversation after the conference.
Learning Opportunities
Beyond learning from other attendees, HubSpot's educational breakout sessions are world-class. At #INBOUND2015, there were 250+ speakers from companies like Google, LinkedIn, Twitter, Reddit and The Boston Globe. And whether you were looking for tips, tricks or simply looking to grow with HubSpot, there was a session track that was right for you.
In addition to the incredible breakout sessions, HubSpot impressed with its keynote and spotlight speakers including Brené Brown, Aziz Ansari, Daniel Pink, Chelsea Clinton and more.
Marketing & Social Opportunities
There's nothing better than marketing at a marketing conference because engagement and involvement is through the roof. With the trending hashtag "#Inbound15," thousands of people were communicating on Twitter, Instagram, Facebook and LinkedIn with their takeaways, findings and comments about the conference. It's social media at its best: thousands of strangers connected and engaging in a conversation. As a result of joining in on the conversation, iMarc enjoyed a large upsurge in following-base and engagement during the conference!
Client Opportunities
Not only does Inbound provide great networking opportunities with prospects, it provided iMarc with a venue to further connect with several of our current clients. HubSpot's educational and innovative vibe allowed for us to connect with our clients in a professional yet more laid-back setting, allowing us to further nurture our relationships and get to know each other on a more personal level.
A Part of the Community
Inbound marketing is a relatively recent phenomenon in the marketing space. One of the biggest benefits of going to a conference like Inbound is that you're able to become part of this new community of people that are all invested in the same goal: improving their skill and making marketing better. In a room of 14,000 individuals you might think it's difficult to pick up a conversation with a total stranger, but at Inbound, there's nothing intimidating about it; everyone is passionate about what they're doing and eager to learn from and talk to new people.
Inbound is not just a conference. It's a four-day event that can reinvigorate, improve and change the way you do marketing. We hope to see you there next year!