---
The Relationship
As the eighth largest cable operator in the United States, Breezeline (formerly known as Atlantic Broadband) provides TV, internet, phone, and enterprise business services to business and residential customers in 12 states. Since 2013, Imarc has provided enterprise-level support to Breezeline as its Development Agency of Record: the sole agency to deliver development aspects of its online presence. Our teams have worked together to launch new products, optimize features and functionality of the website, and redesign the website. Imarc has a full team dedicated to our partnership with Breezeline.

---
The Project
As Breezeline's Development Agency of Record, Imarc recently developed a new CraftCMS website that features modern functionality, reduces technical debt, and incorporates Breezeline's new brand elements. The focus of the new website includes new customer care initiatives, enhanced self-service experience, methods for increased conversion rates, simplified pricing, and continued security compliance measures.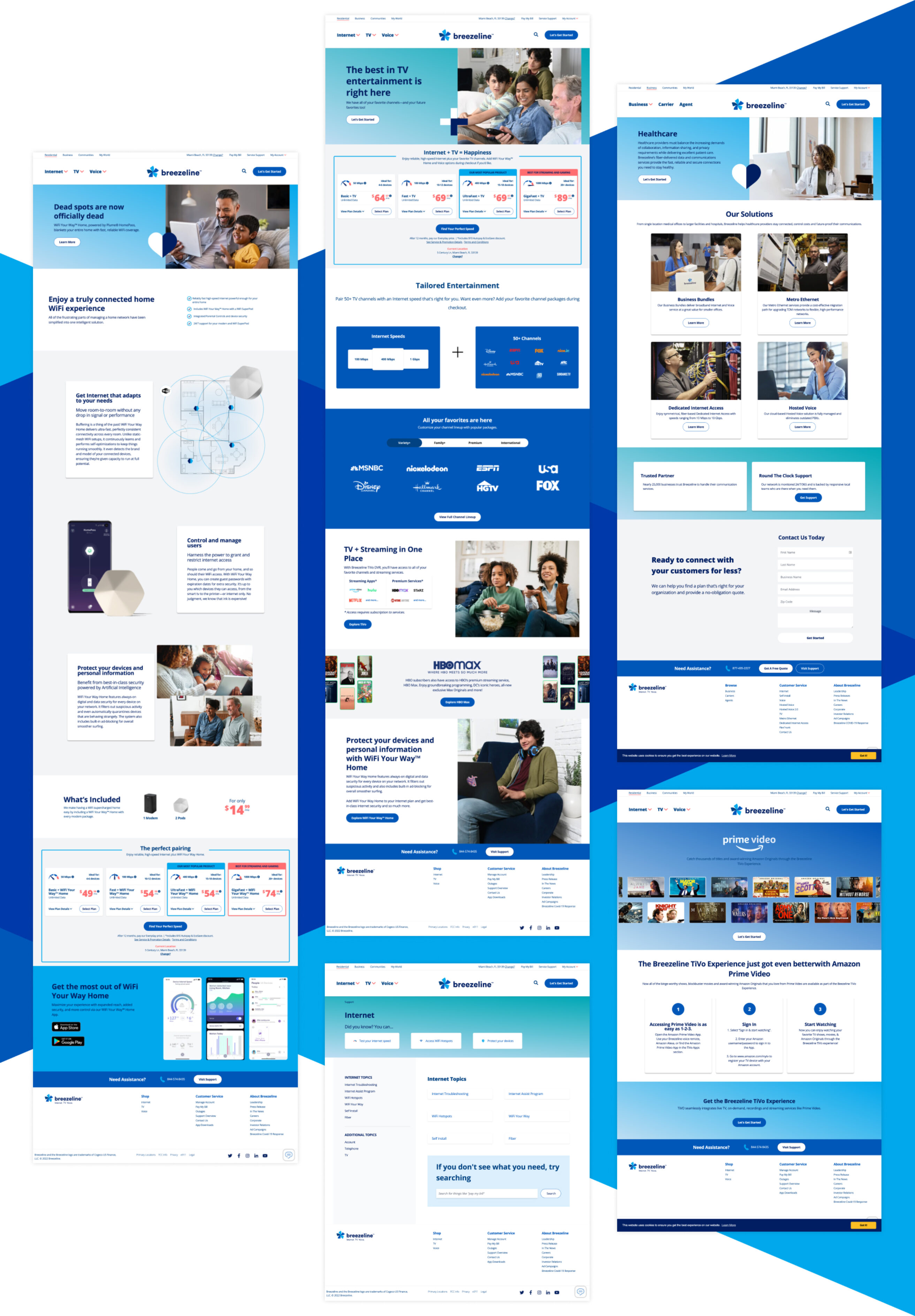 ---
Strategy and Planning
Eliminating technical debt
Since the beginning of our relationship, Imarc has conducted deep audits of the telecommunication industry and re-engineered key website functionality to better support the customer journey and purchasing process. Breezeline's business logic was previously managed on a Drupal site that was causing inefficiencies for Breezeline's team. Imarc worked to separate Breezeline's business logic into a modular, scalable technology stack that supports advanced features and optimal site performance.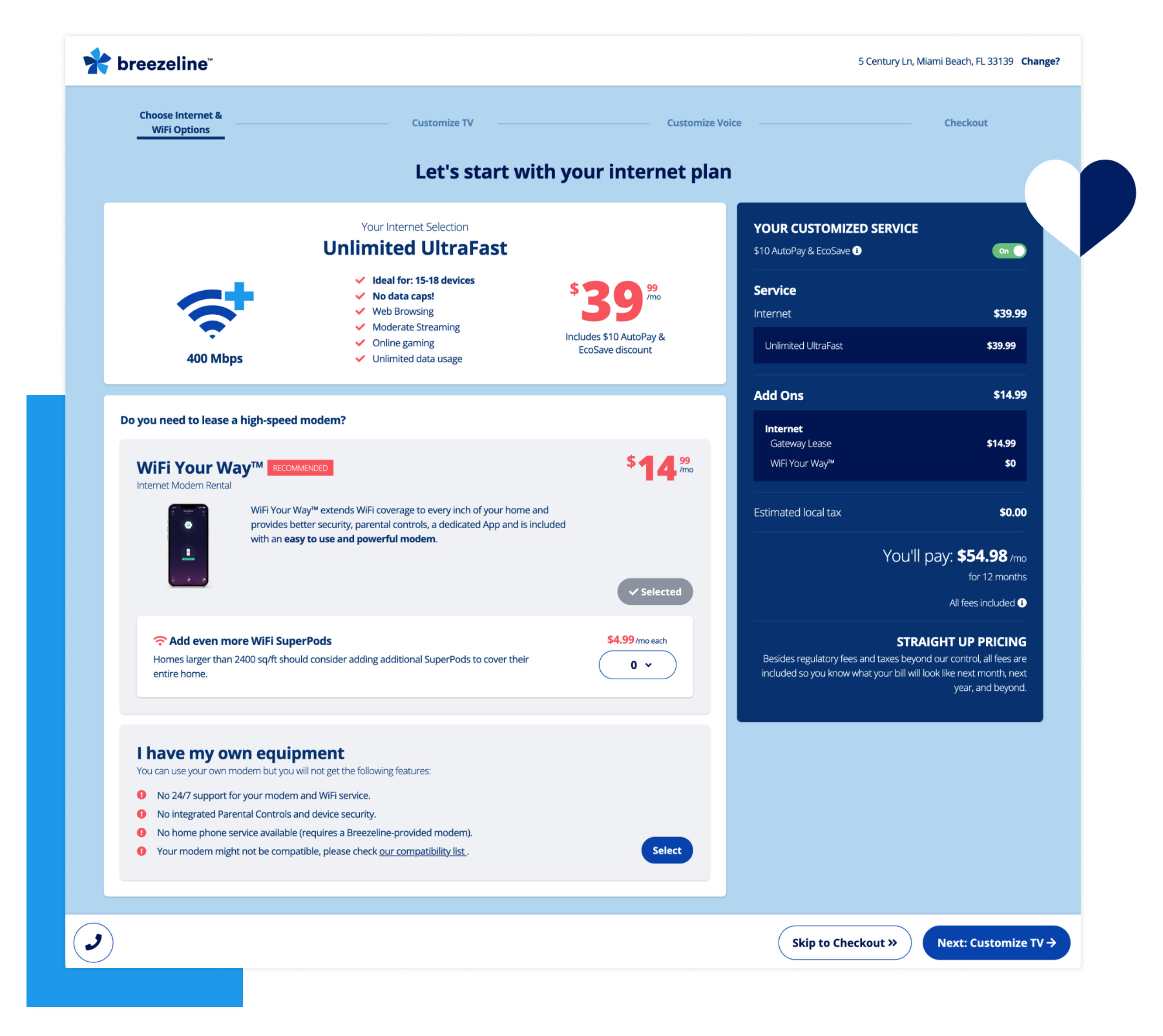 ---
User Experience
Building for the user
Throughout the project, Imarc collaborated with Breezeline's design agency. Together, we assured the alignment of strategic goals with front-end development. Through this work, Imarc gained a complete understanding of the ideal user experience. Optimized for Breezeline's audience, the new site creates a unique, memorable experience for users.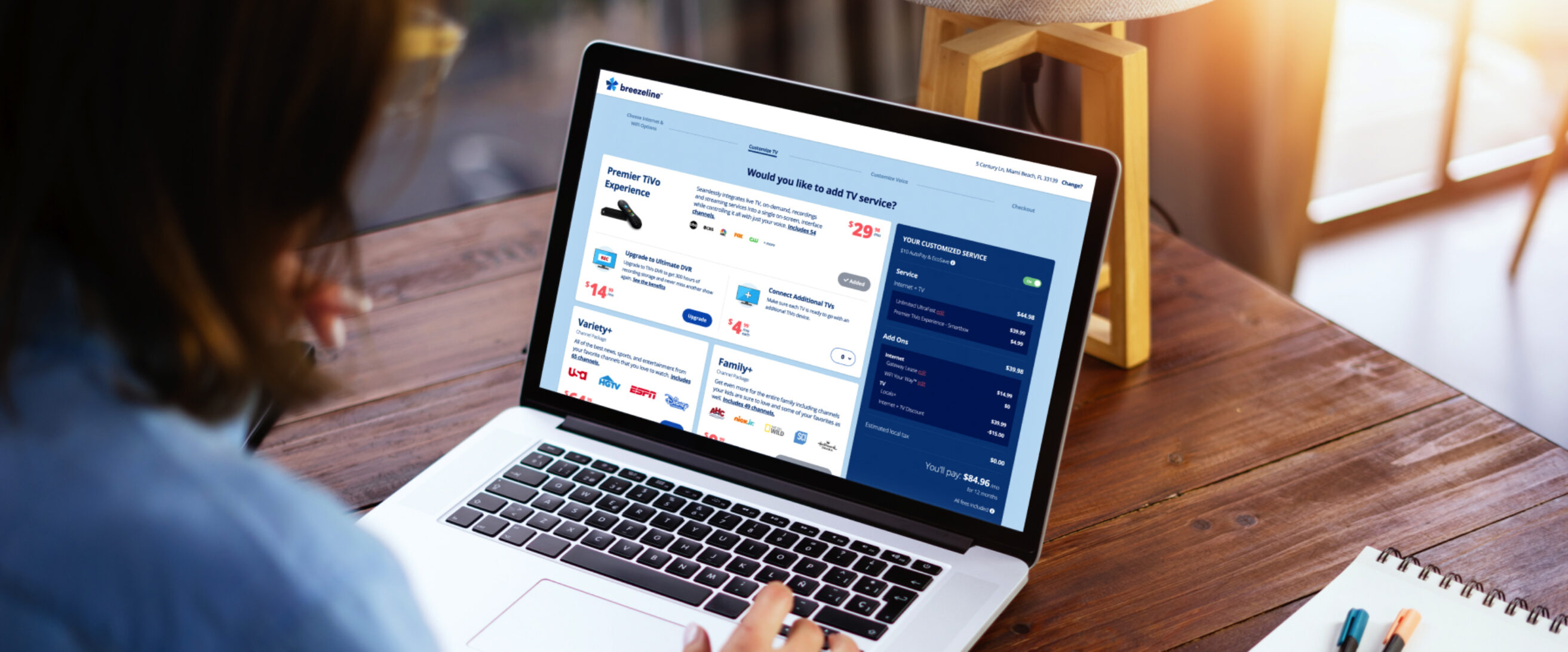 ---
Creative
Implementing the new brand
Imarc's creative team worked to align Breezeline's newest look with its brand, and promote a unified vision. In the past, Imarc has supported the design of presentation collateral, materials, and website items that aligns with the brand guidelines. The team continues to provide Breezeline with support in creative visualizations for product marketing and other technical design feedback.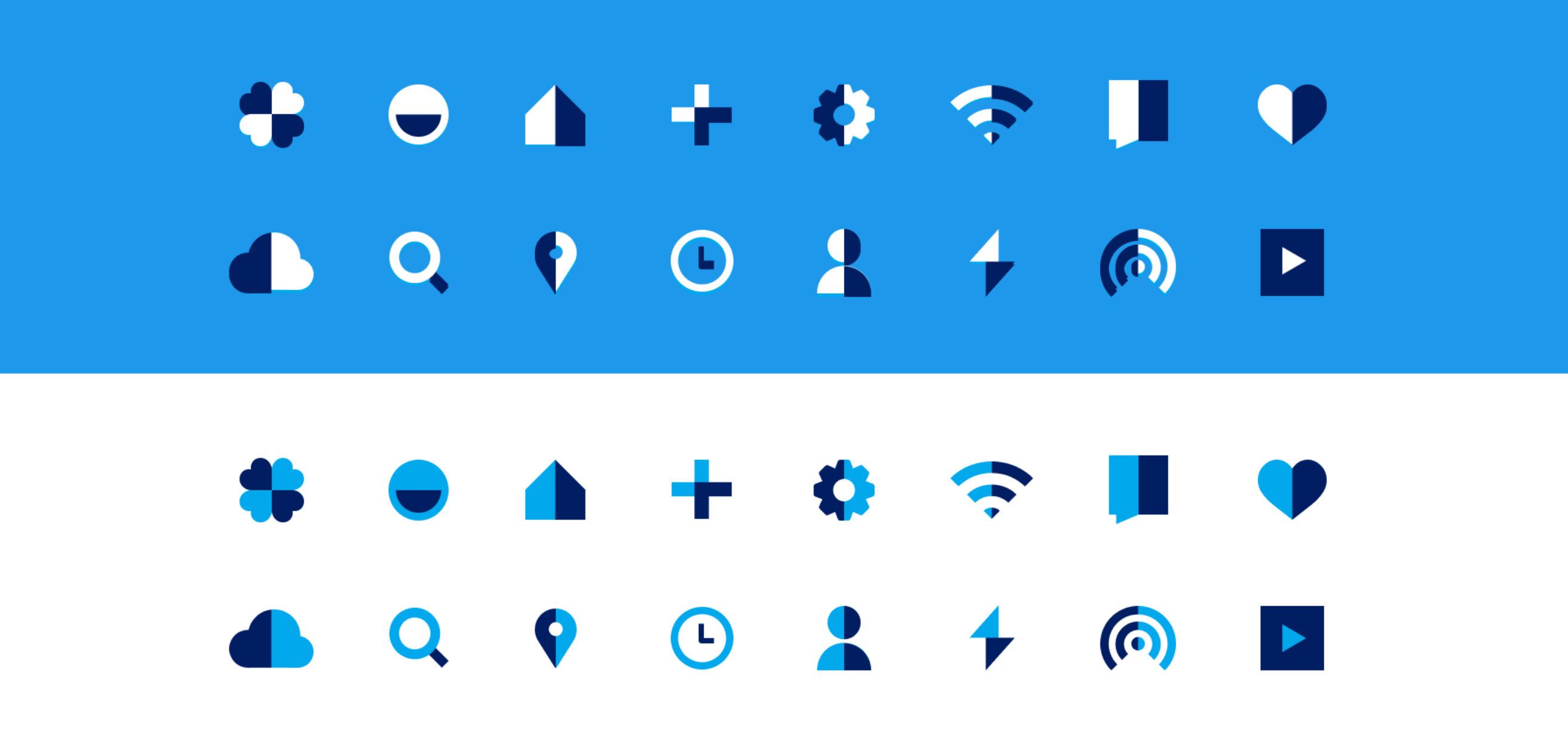 ---
Development
Developing a modern site
Imarc built the new Breezeline site on Craft while maintaining the existing Drupal site. Imarc developed a scalable back-end system to align with Breezeline's objectives and support business growth. Imarc also worked with Breezeline's team to identify important new components of the site that provide optimal responsiveness and performance. The new Craft site features Breezeline's updated brand elements, in addition to providing advanced functionality and accelerating load times for users.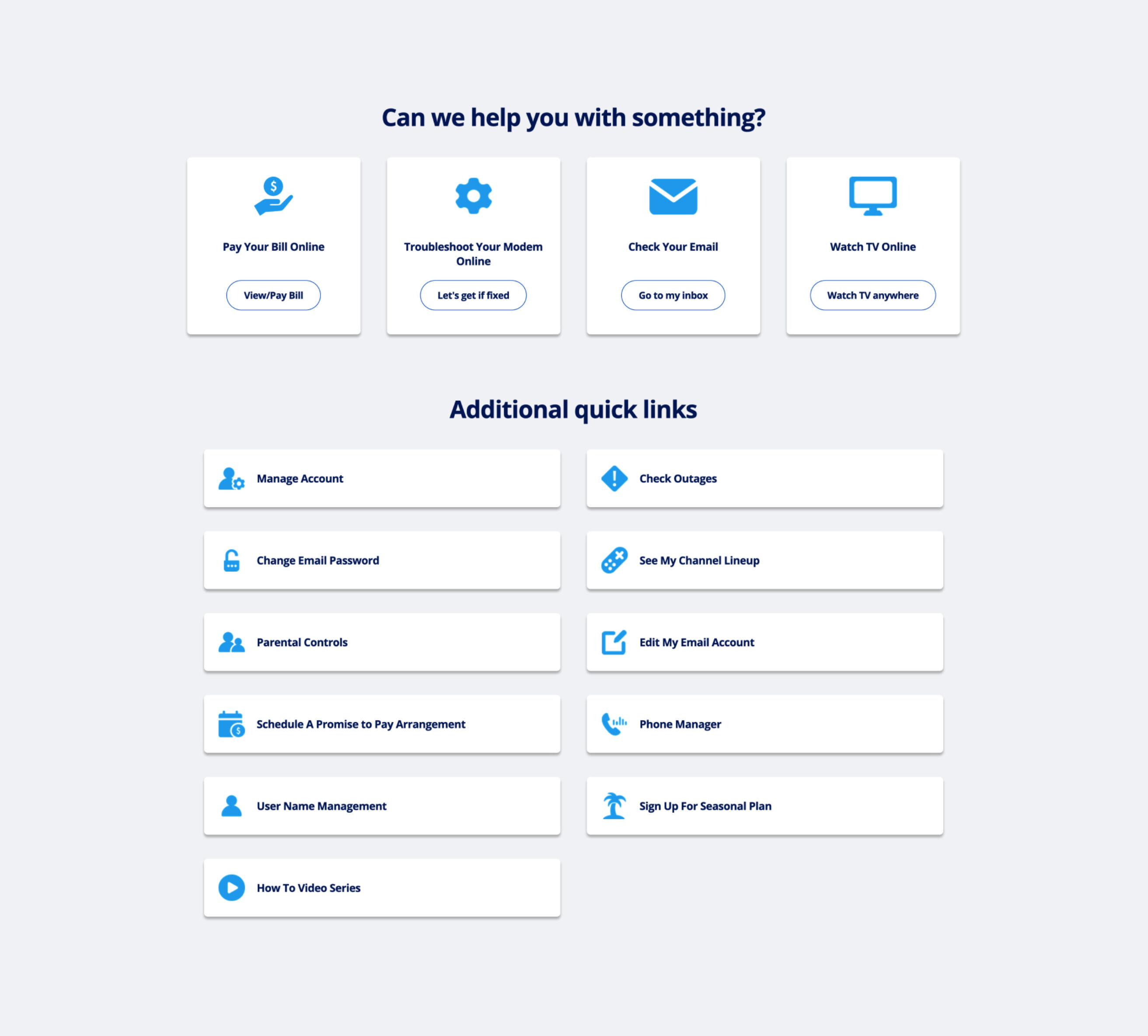 ---
Our Shared Vision
Over the years, Imarc has appreciated serving as Breezeline's Development Agency of Record and supporting various digital initiatives. The new Craft site reflects Breezeline's vast reach and dedication to customers, while also incorporating advanced back-end tools to support internal teams. Going forward, Imarc is excited to strengthen Breezeline's digital capabilities and position it to deliver world-class customer delight.