---
The Project
Magnitude offers data integration, automation, and analytics solutions that help more than 1,300 of the world's largest enterprises see clearly, act decisively, and outmaneuver their competitors.
Magnitude looked to Imarc to roll together 14 products promoted across nine separate websites under the umbrella of one new, rebranded Magnitude website. This created challenges in both strategy and copywriting to align everything under one brand. Because the rebranding process was just getting underway at the start of this project, Imarc was able to help evolve the new brand throughout the project.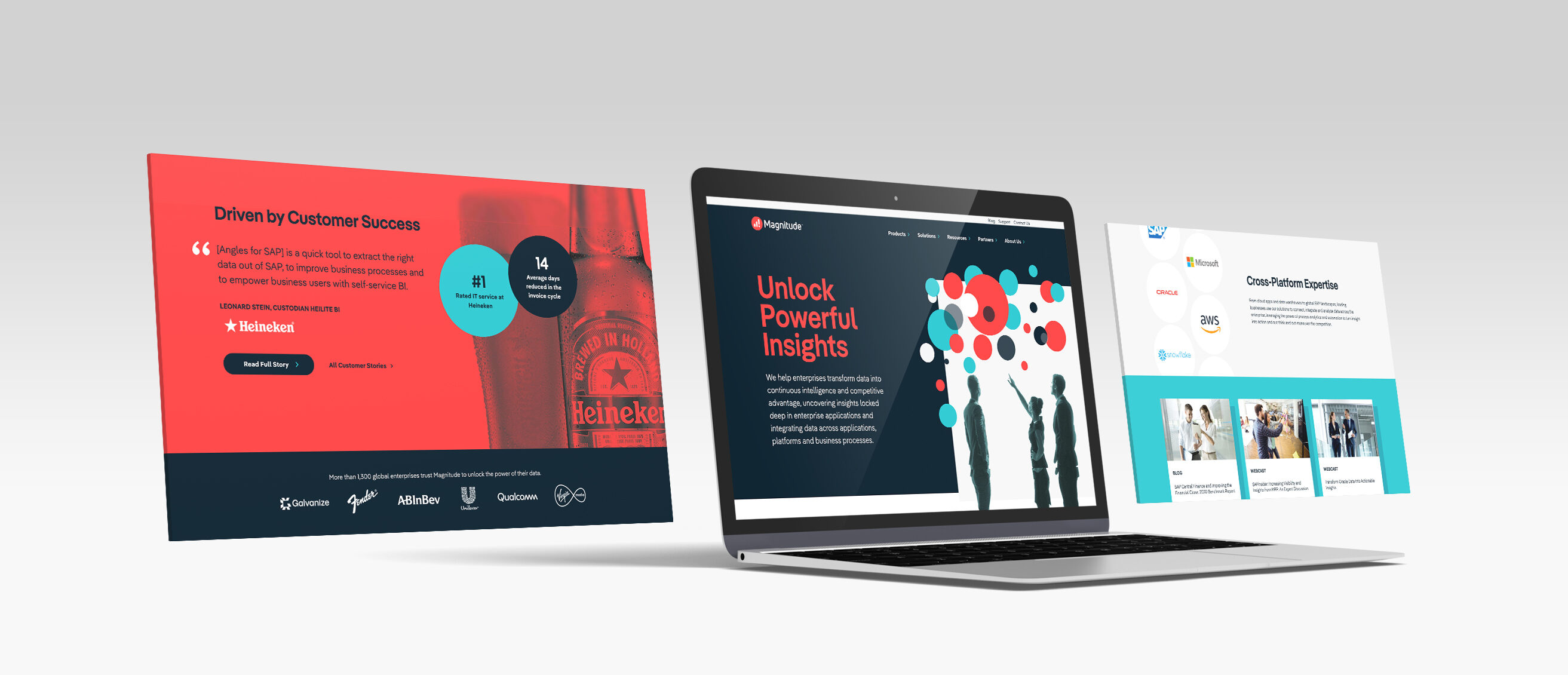 ---
Strategy and Planning
The Plan for Success
Imarc conducted a content audit and ten stakeholder interviews to gain an understanding of Magnitude, its audiences, and products. Imarc also built out the new sitemap, consolidating six web properties and dozens of resource types and topics.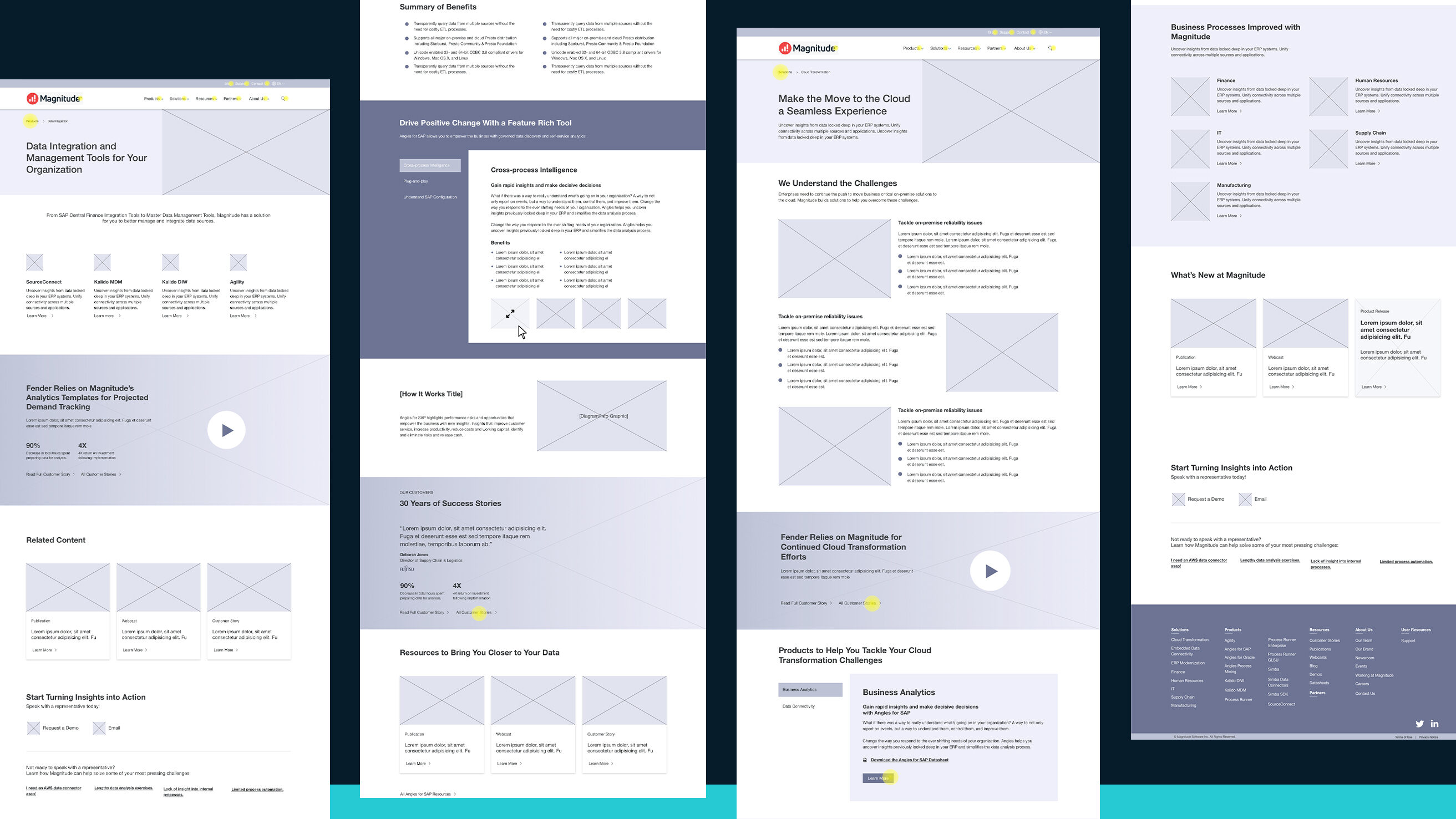 ---
Digital Marketing Services
Engaging the Right Audience
Imarc conducted an SEO discovery, and competitive benchmarking, along with extensive keyword research and an audit of key search terms for Magnitude's brands. Imarc delivered a content strategy roadmap, including page-specific keyword targets for each page in the sitemap, including keyword recommendations that were incorporated as part of content development for the new site.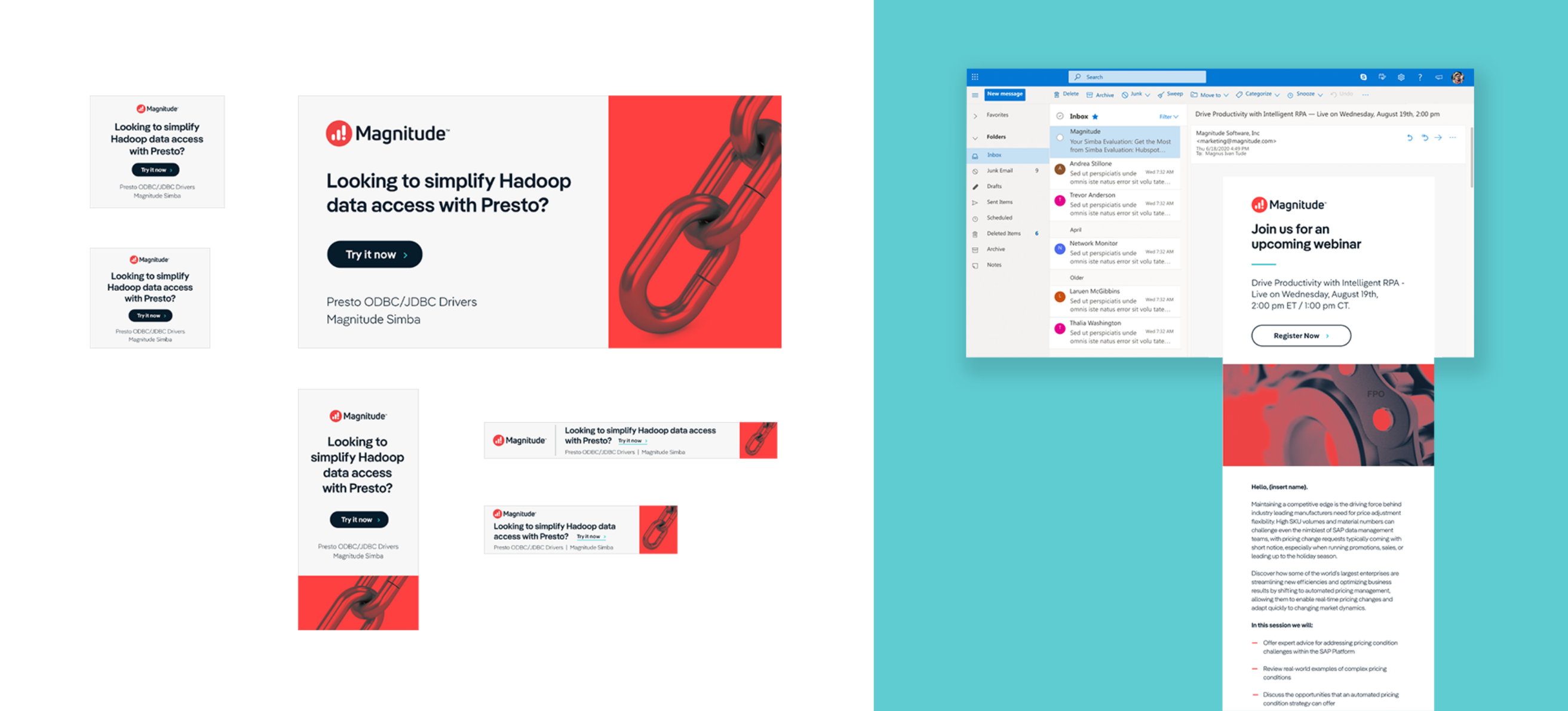 ---
User Experience
Crafting Meaningful Experiences
Imarc designed a collection of flexible components and templates to help build over 20 wireframes. Imarc also developed a clickable prototype to perform testing and validate user flows.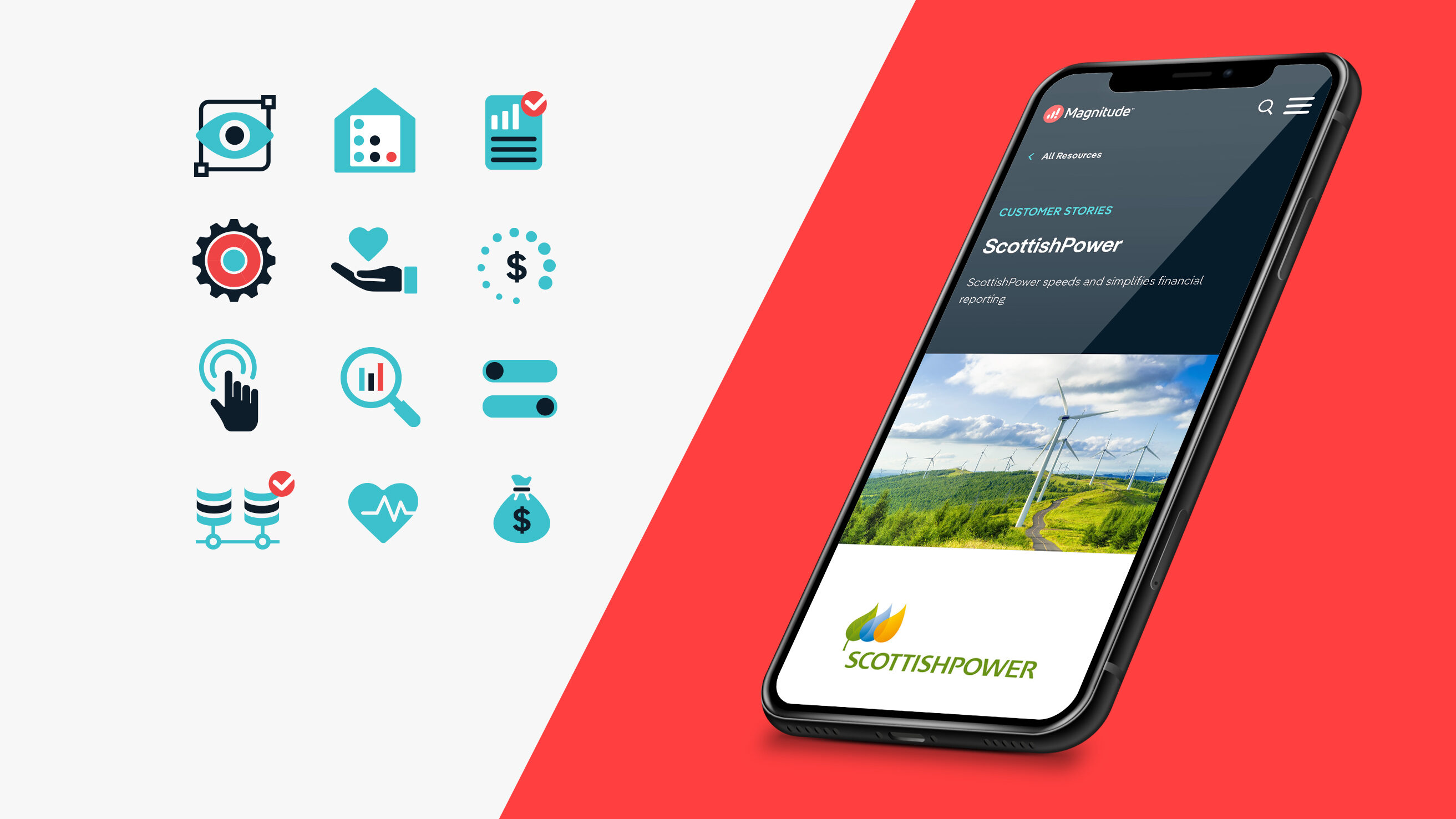 As Magnitude prepared to unveil a fresh new brand identity and voice, we needed a website experience to match – clean, modern, responsive, and user friendly. Imarc was the ideal partner for an ambitious green-field site development. They brought strong design and development principles, expertise with our chosen content management platform, and a spirit of partnership and collaboration. We're delighted with the finished product and our ongoing relationship with Imarc. Simon West, Chief Marketing Officer
Imarc's creative team conducted a discovery exercise to benchmark websites, conduct a WCAG compliance audit which would then lead to understanding the need for color contrast throughout the site. A homepage composition and complementary interior pages were designed, including products, solutions, a blog, and more. Imarc provided art direction throughout the entirety of the project and compiled an icon library of roughly 40 custom-designed icons.
In addition to the site design, our creative team was tasked with homogenizing Magnitude marketing collateral to reflect the updated branding and website. This included revising various materials and templates for white papers, data sheets, banner ad designs, email marketing templates, landing page designs, and case studies.
From a content perspective, Imarc's copywriting team and creative team worked closely to unite copy with design. We refined messaging across the website based on the direction of the new brand – along with reviewing existing content to support and migrate product pages for similar tone and style across the site.
---
Development
Delivering a First-Class Website
Imarc provided front-end and back-end development of the new site, including the creation of CMS tools on the Craft platform. Imarc integrated directly with Marketo for lead-gen form support, Jobvite for job postings, and Google for both analytics tracking and site search. The new site follows WCAG 2.1 accessibility compliance, in addition to GDPR and CCPA compliance.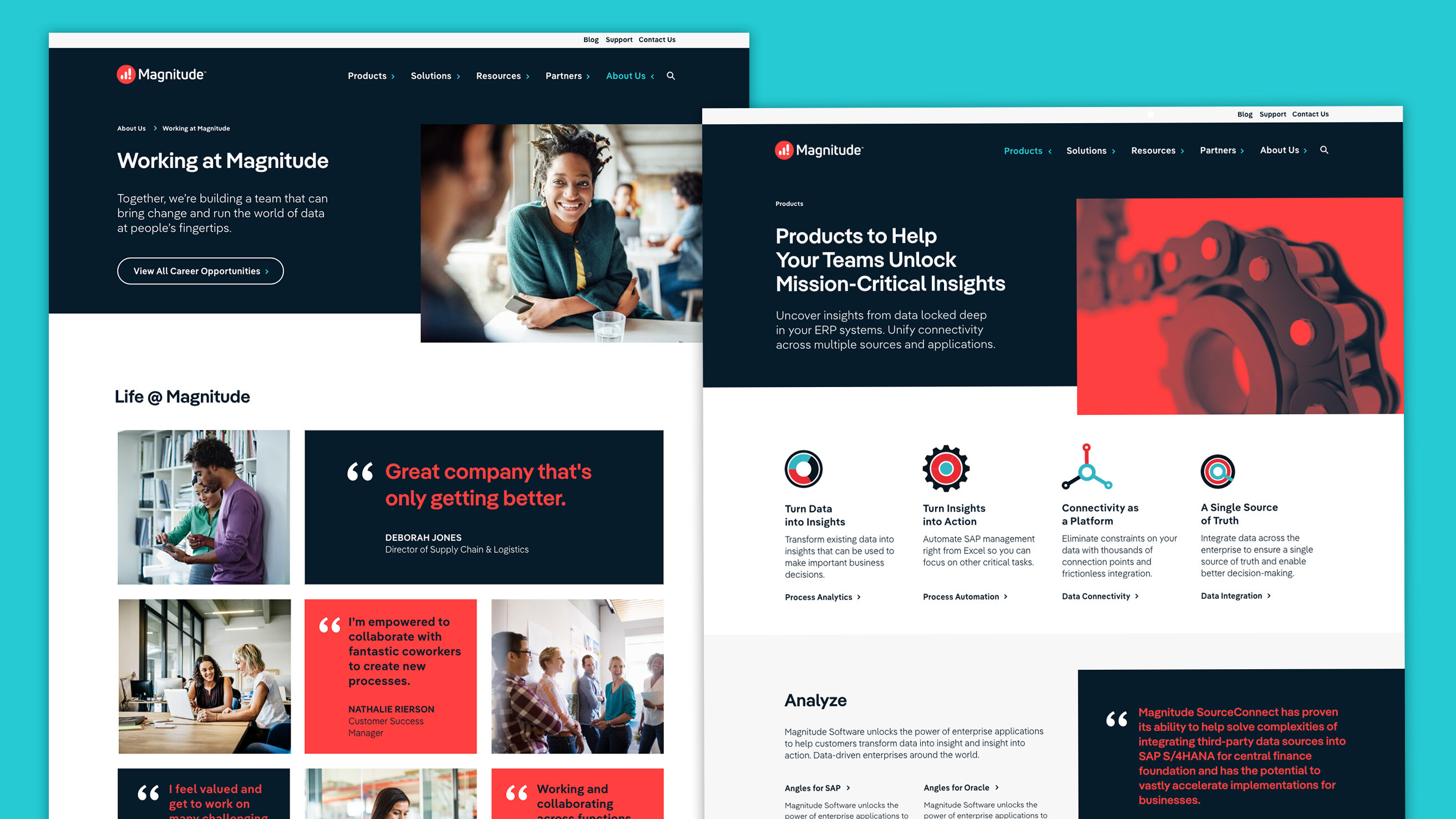 ---
Post Launch Support
Producing Results
After launching the site, Imarc worked with Magnitude to deliver homepage updates, landing page development, and banner ads. To support Magnitude's post-launch goals, the Imarc team created product diagrams to form a visual system that displays how Magnitude's products work. With the new system, designers can utilize pre-designed elements to create new diagrams as needed. Additionally, Imarc developed on-brand social cards to support campaigns and provide templates for blogs and events.
Imarc is excited to continue to support Magnitude's digital goals and create incredible experiences for its customers.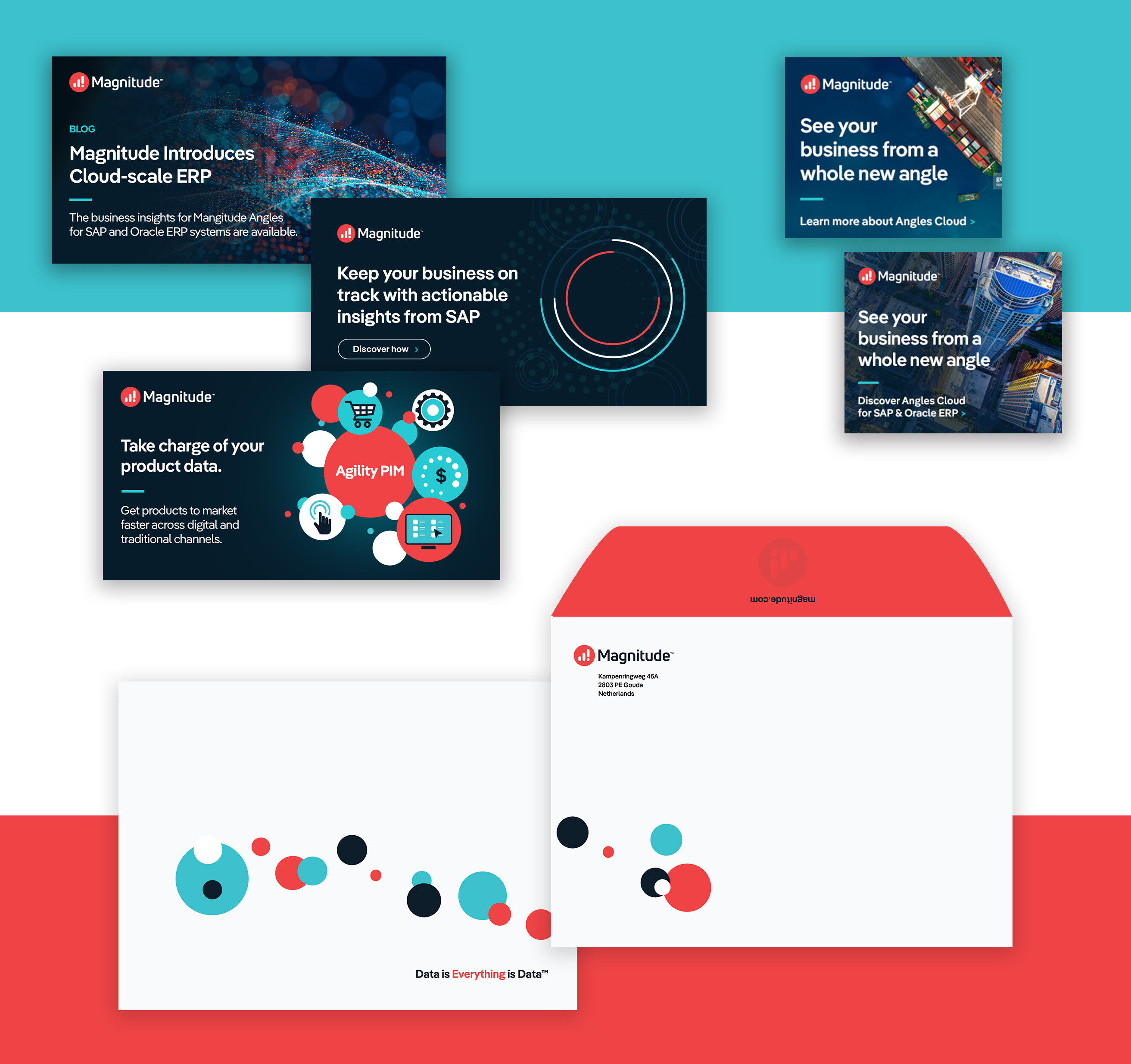 ---
Our Shared Vision
A Collaborative Approach
Imarc reintroduced the new Magnitude brand as a modern, reliable, and proven "insights-to-action" platform. To enhance Magnitude's messaging, Imarc crafted the brand tone to reach the C-suite audience. The new site will enable users to discover their desired content through new information architecture and guided pathways.
STATEMENT OF WORK INCLUDED
Strategy & Research

Stakeholder Interviews
Research
Project Planning
Analytics
Competitive Analysis
Experience Strategy
User Journeys
Information Design
User Experience

Sitemaps
Wireframes
Responsive Design
UX Writing
Content Strategy
Interaction Design
Front-end Development
Creative

Visual Design
Art Direction
Copywriting
Infographics
Illustration
Photography
Print Collateral
Email Templates
Development

Content Management System
Complex Integration
Security & Testing
Hosting & Monitoring
Ongoing Support & Maintenance
API Integrations
Custom Craft CMS
Digital Marketing

​Search Engine Optimization
Content Strategy
Website Optimization