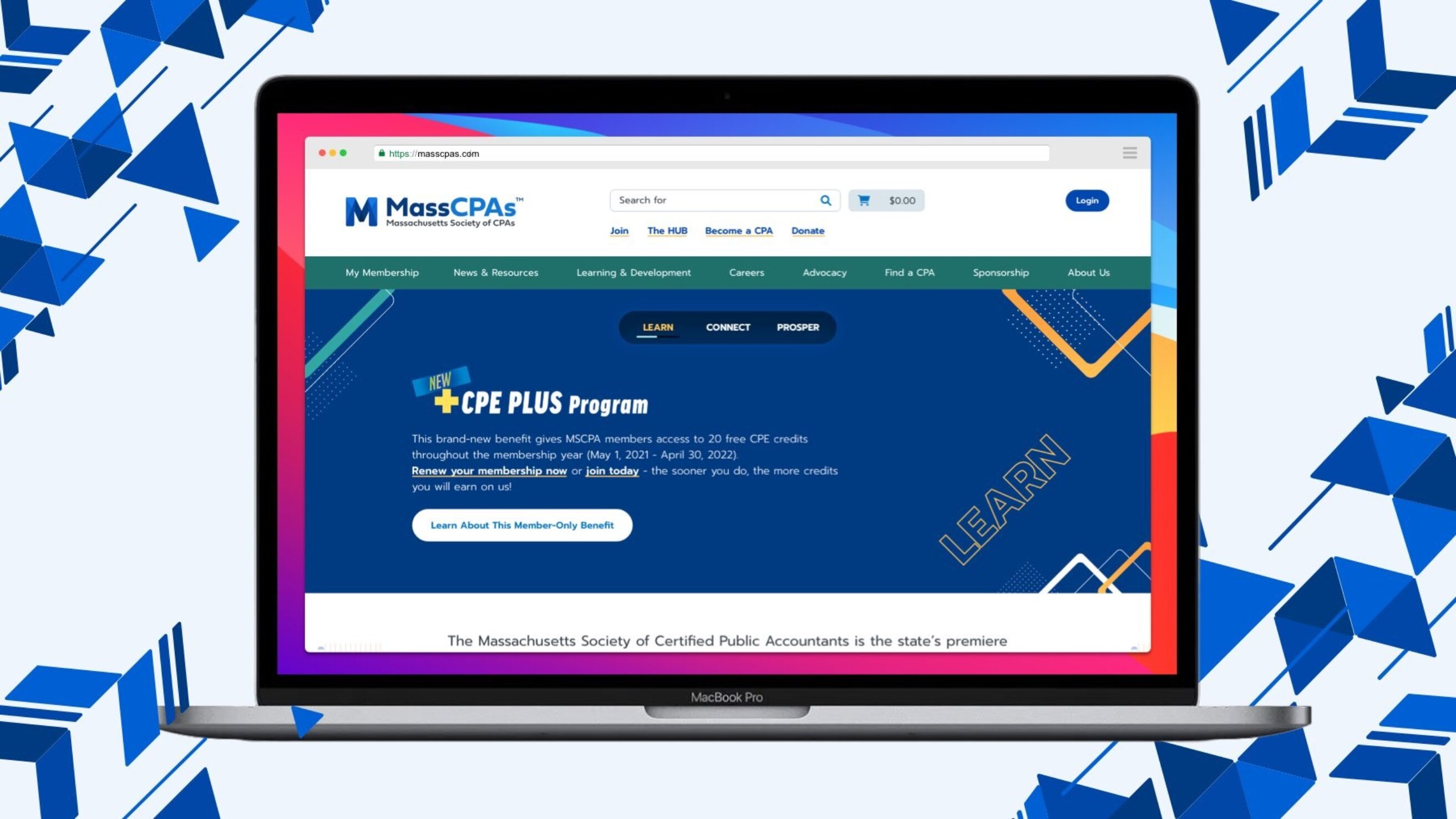 A long-standing partnership
Imarc's creative team designed compositions to align with MassCPAs' new brand guidelines and express the new brand tone. Once the design was established, Imarc applied the brand to the existing site structure and ensured consistency throughout the site.
Imarc also facilitated a domain migration from mscpaonline.org to masscpas.org. Imarc's developers were careful to change all instances of the old brand prior to launching the new domain. To minimize downtime and identify potential bugs, Imarc coordinated a detailed migration plan and delivered a polished finished product.