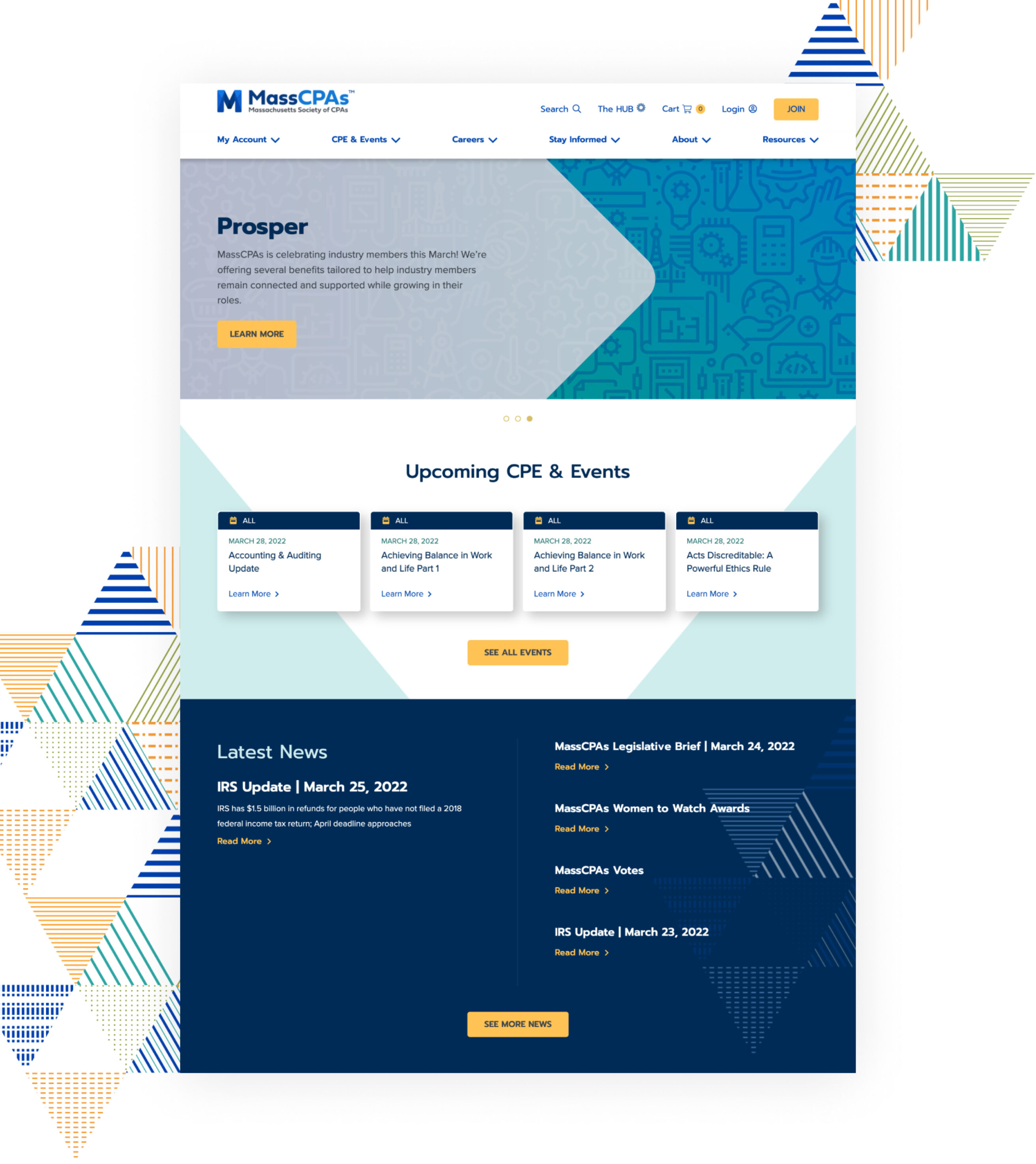 Customized features
Imarc began by benchmarking the legacy site to identify functionality and customization requirements. To mitigate technical debt challenges with the legacy site, Imarc set clear expectations around the timeline and budget. They worked closely with MassCPA's team to define a feature wishlist for Fuse. From there, Imarc's team worked to build custom features in Fuse that aligned with functionality from the legacy site.
As a full-featured platform that has been continuously improved over the years, Fuse allows Imarc developers to focus on customization. They designed tools to enhance the society's online community and were able to launch the site sooner than expected.
Furthermore, Imarc facilitated extensive training sessions with the MassCPA team for efficient onboarding.