---
Upgrading to Fuse
For more than 100 years, the Massachusetts Society of CPAs (MassCPA) has served as the state's top organization for accounting professionals. In a recent project, Imarc transitioned MassCPA onto the Fuse platform. To align with the society's needs, Imarc delivered custom-built features and applied MassCPA's new brand to the Fuse site.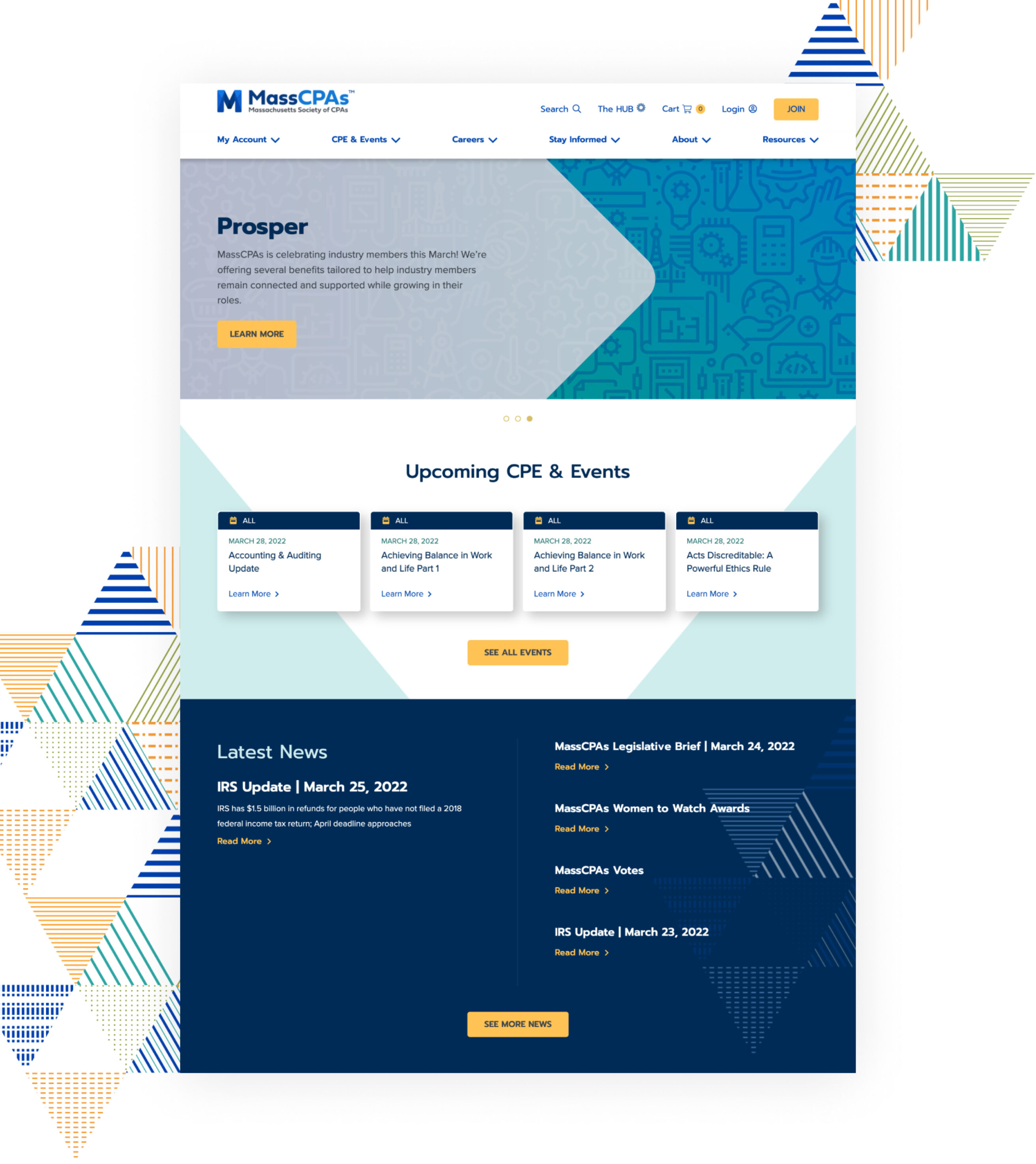 ---
Customized features
Imarc began by benchmarking the legacy site to identify functionality and customization requirements. To mitigate technical debt challenges with the legacy site, Imarc set clear expectations around the timeline and budget. They worked closely with MassCPA's team to define a feature wishlist for Fuse. From there, Imarc's team worked to build custom features in Fuse that aligned with functionality from the legacy site.
As a full-featured platform that has been continuously improved over the years, Fuse allows Imarc developers to focus on customization. They designed tools to enhance the society's online community and were able to launch the site sooner than expected.
Furthermore, Imarc facilitated extensive training sessions with the MassCPA team for efficient onboarding.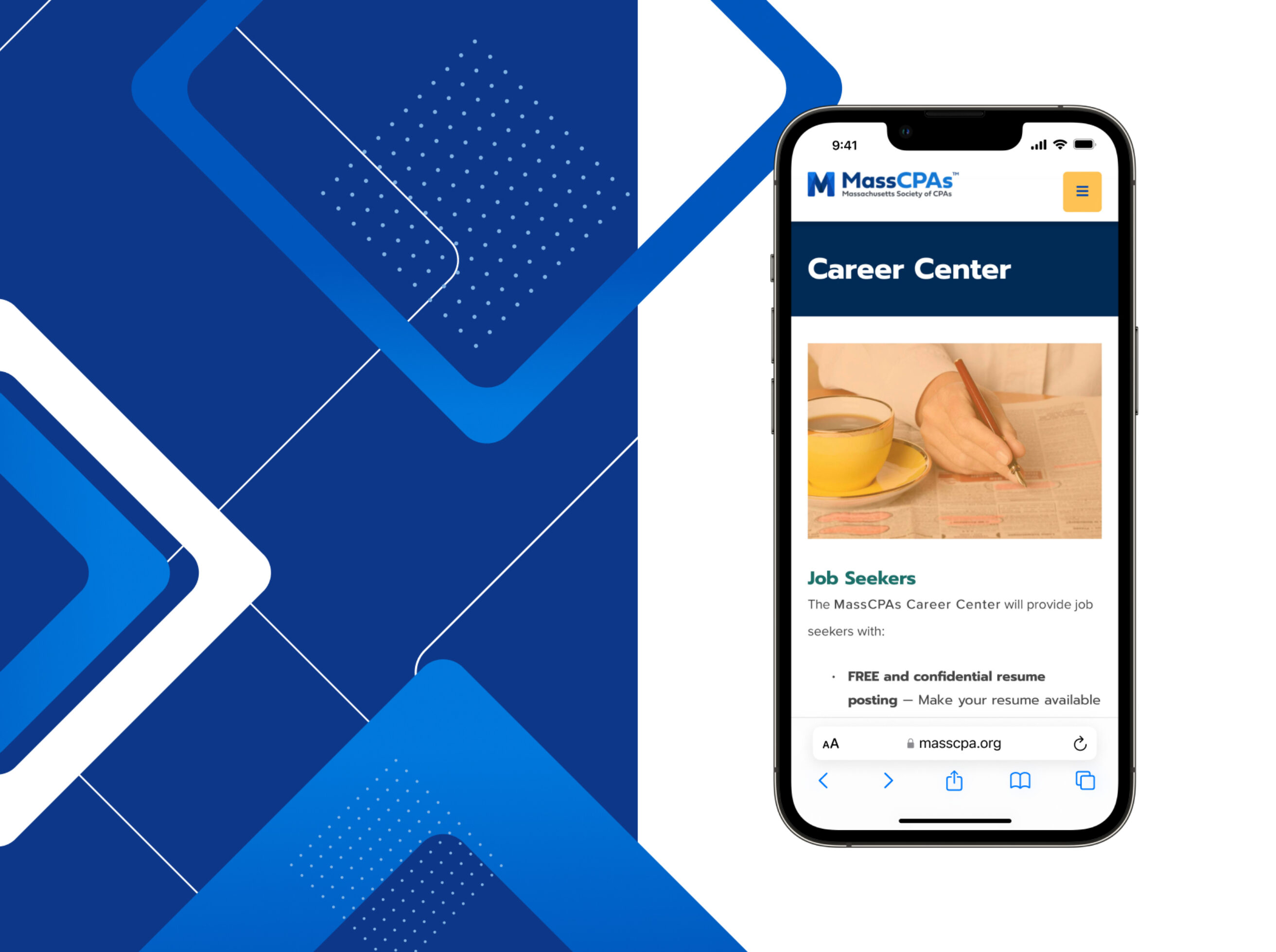 ---
Our Shared Vision
Imarc is proud to support MassCPA's transition to the Fuse platform. The new Fuse site blends advanced functionality with customized tools that allow the MassCPA team to deliver an exceptional membership experience. Imarc looks forward to supporting MassCPA's ongoing digital initiatives.

STATEMENT OF WORK INCLUDED
Strategy & research

Stakeholder interviews
Research
User testing
Project planning
Creative

Photography
Print collateral
Email templates