---
The Challenge
On the heels of their new brand, Tufin needed a website that could position their company as a global leader in network security policy while reflecting the new brand assets. Tufin looked to Imarc to redesign the website in a way that would serve users intuitively while nurturing the sales process and converting prospects.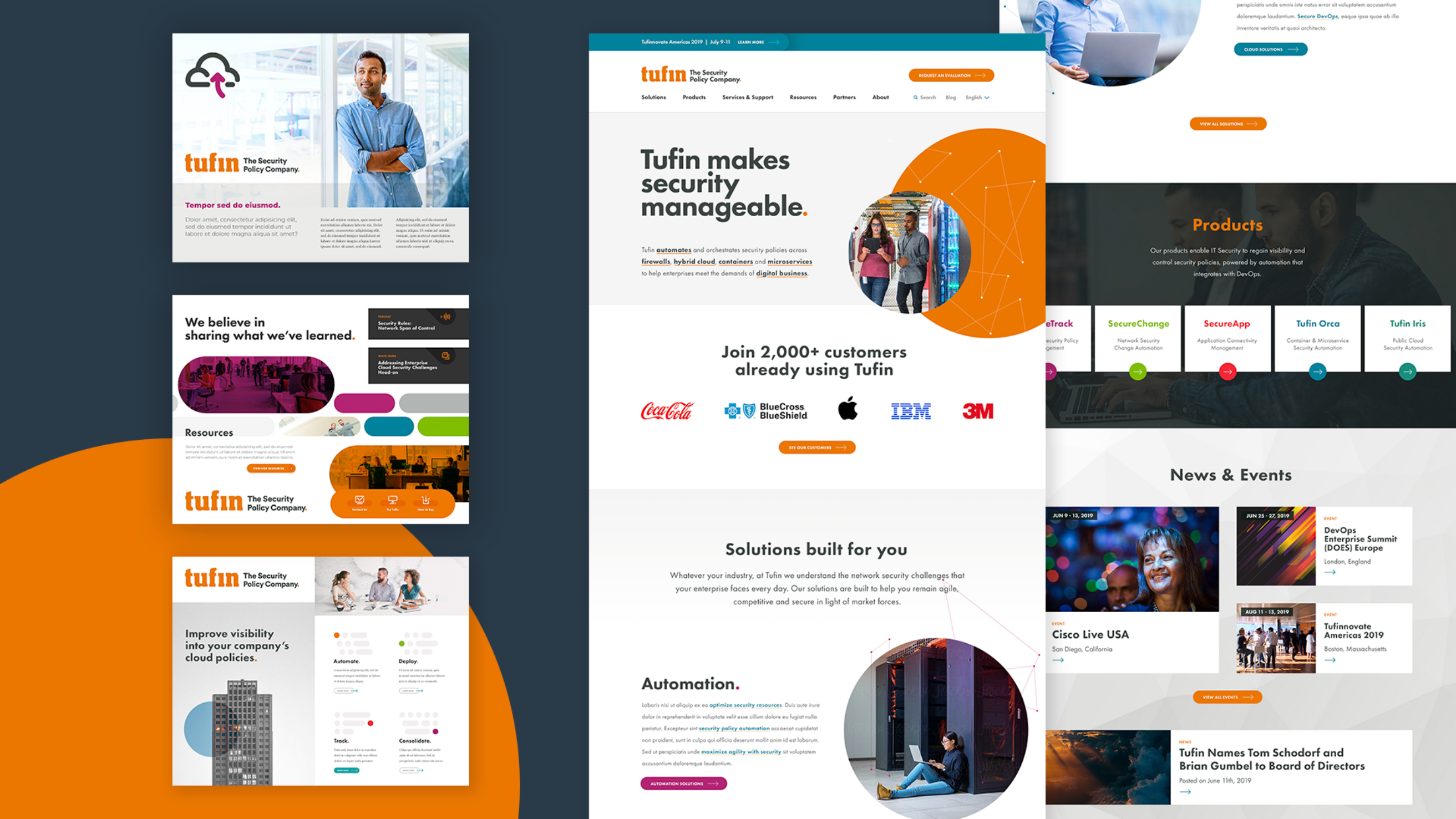 ---
Strategy and Planning
Supporting audiences
Imarc's strategy team worked closely with the Tufin team to identify relevant content, key audiences, and pain points of the current website. Imarc restructured the site architecture and reorganized the content to better guide the user and showcase the solutions that Tufin offers. The new site supports Tufin's key audiences including CISOs, CIOs, CSOs, COOs, and other network security managers.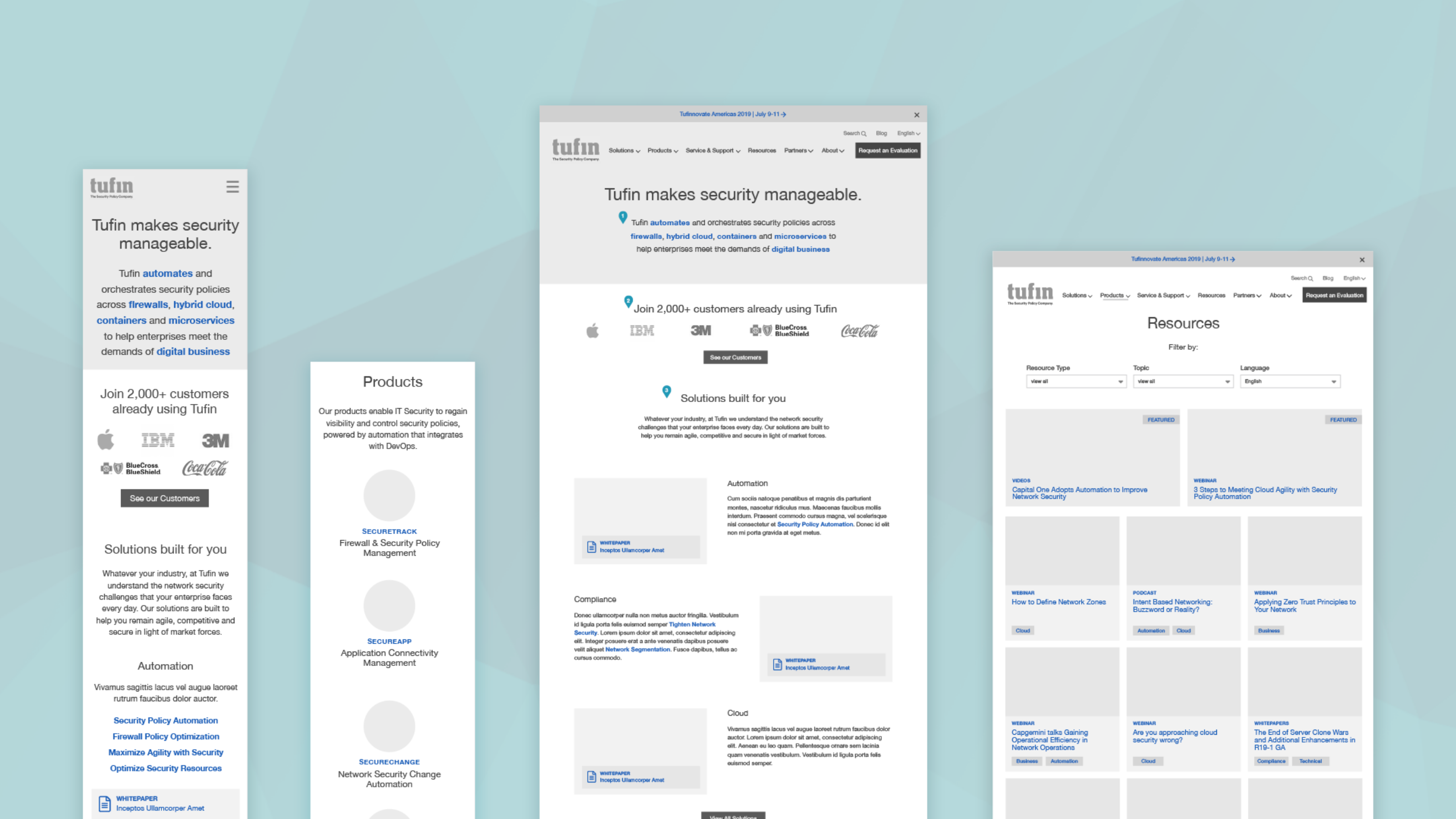 ---
User Experience
A modern experience
One of the pain points relayed by Tufin was that users were having trouble finding what they were looking for on the current site. Imarc's UX team focused on a clean, modern, user-centric design that delivers content in an intuitive manner.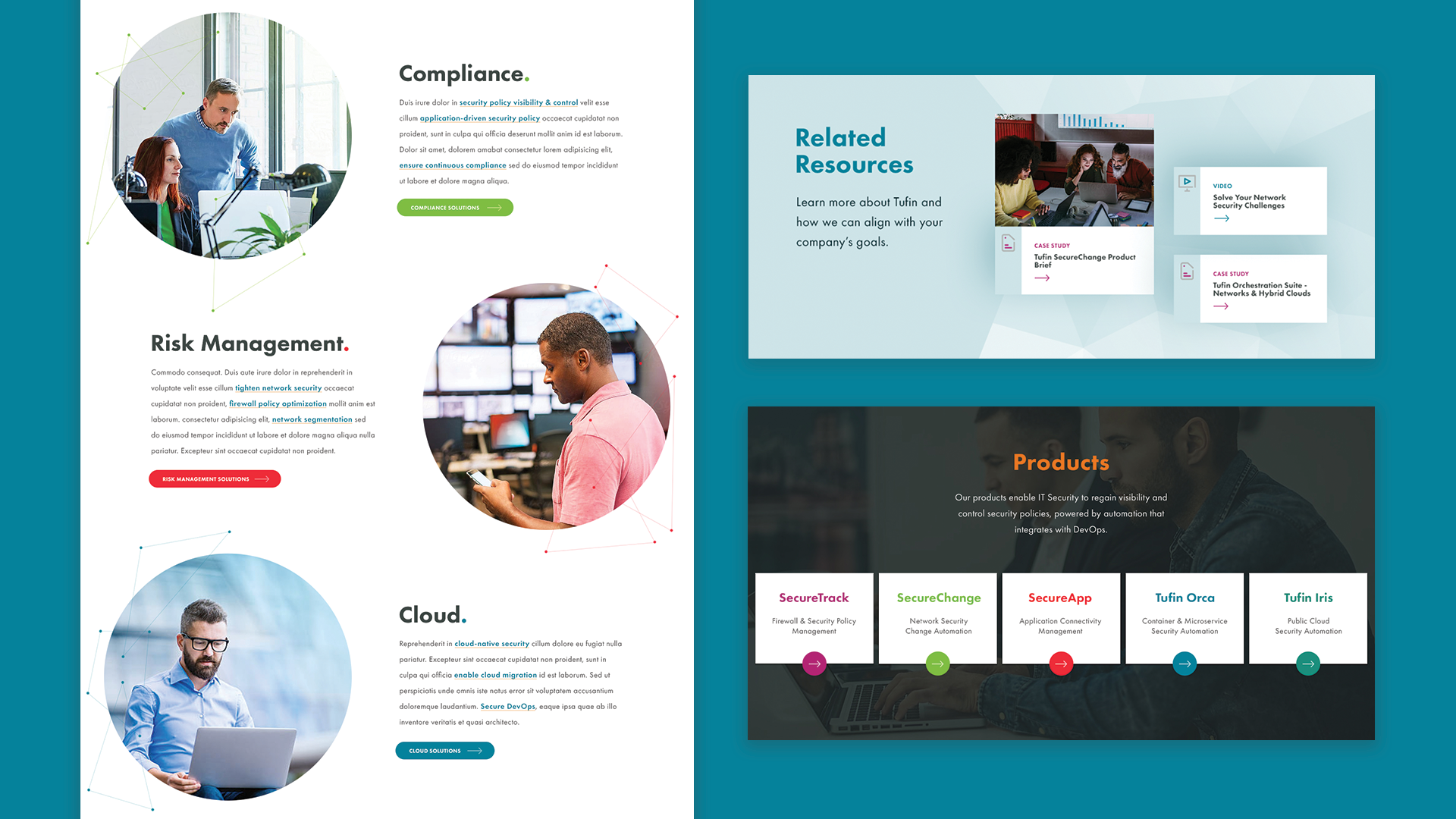 ---
Creative
New digital assets
Imarc's creative team redesigned the Tufin website to be more modern and engaging, while aligning with the new brand and assets delivered by local branding team Mechanica. Upon completion of the website, Tufin sought out additional design support, so Imarc's creative team developed a digital style guide and additional collateral support. This included a solution brief, a tradeshow booth for the RSA Security Conference, a 2-page brochure, online digital banner ads, and a detailed illustration of the Tufin Orchestration Suite.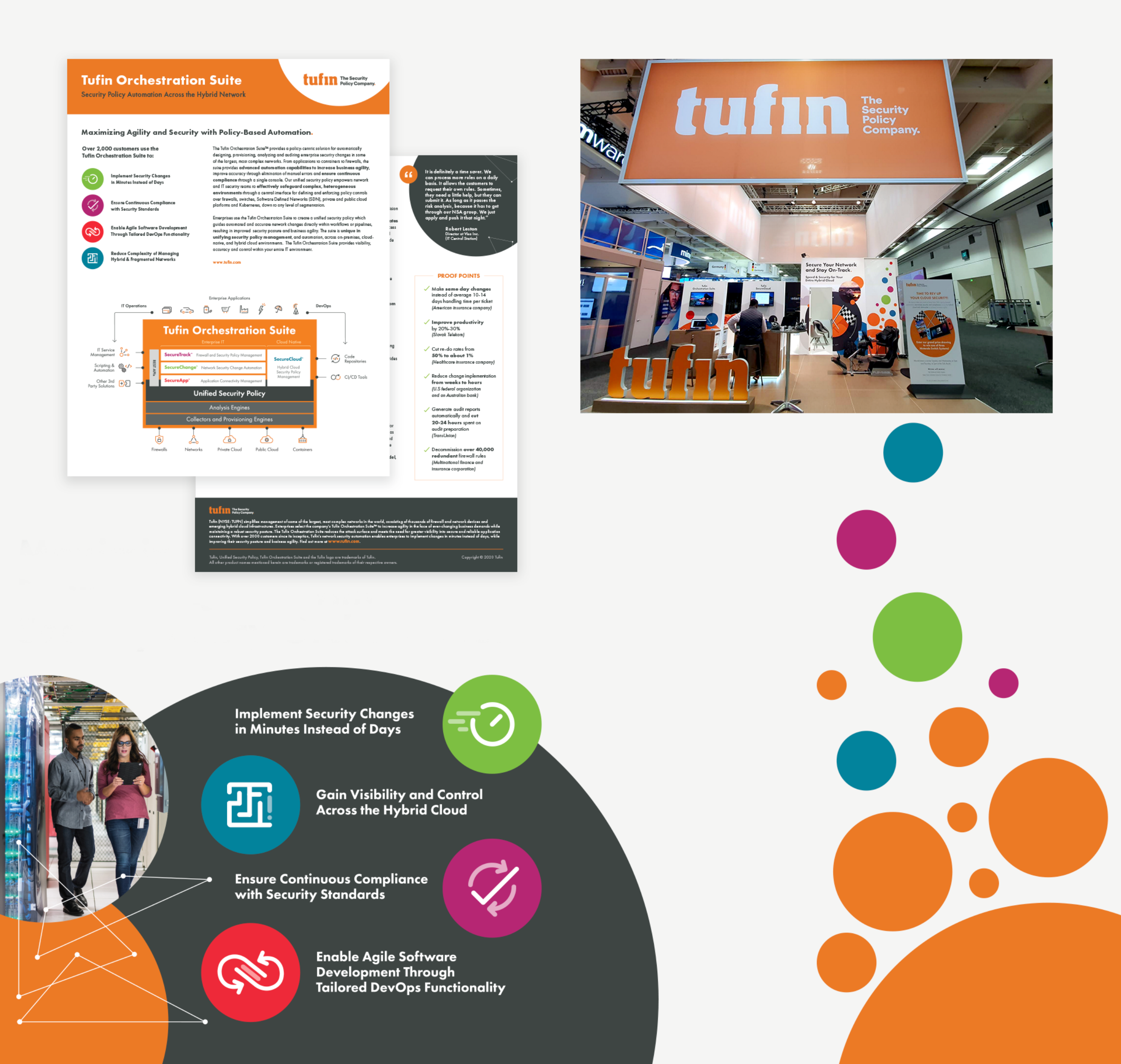 ---
Development
Ensuring success
Imarc delivered the final designs of HTML and CSS to the Tufin development team. They implemented our frontend work and developed the backend on their existing Drupal website. Responsive key pages and features allow for a seamless user experience. Our team also implemented Quality Assurance and Testing in ordinance with testing guidelines, as we do for each of our projects.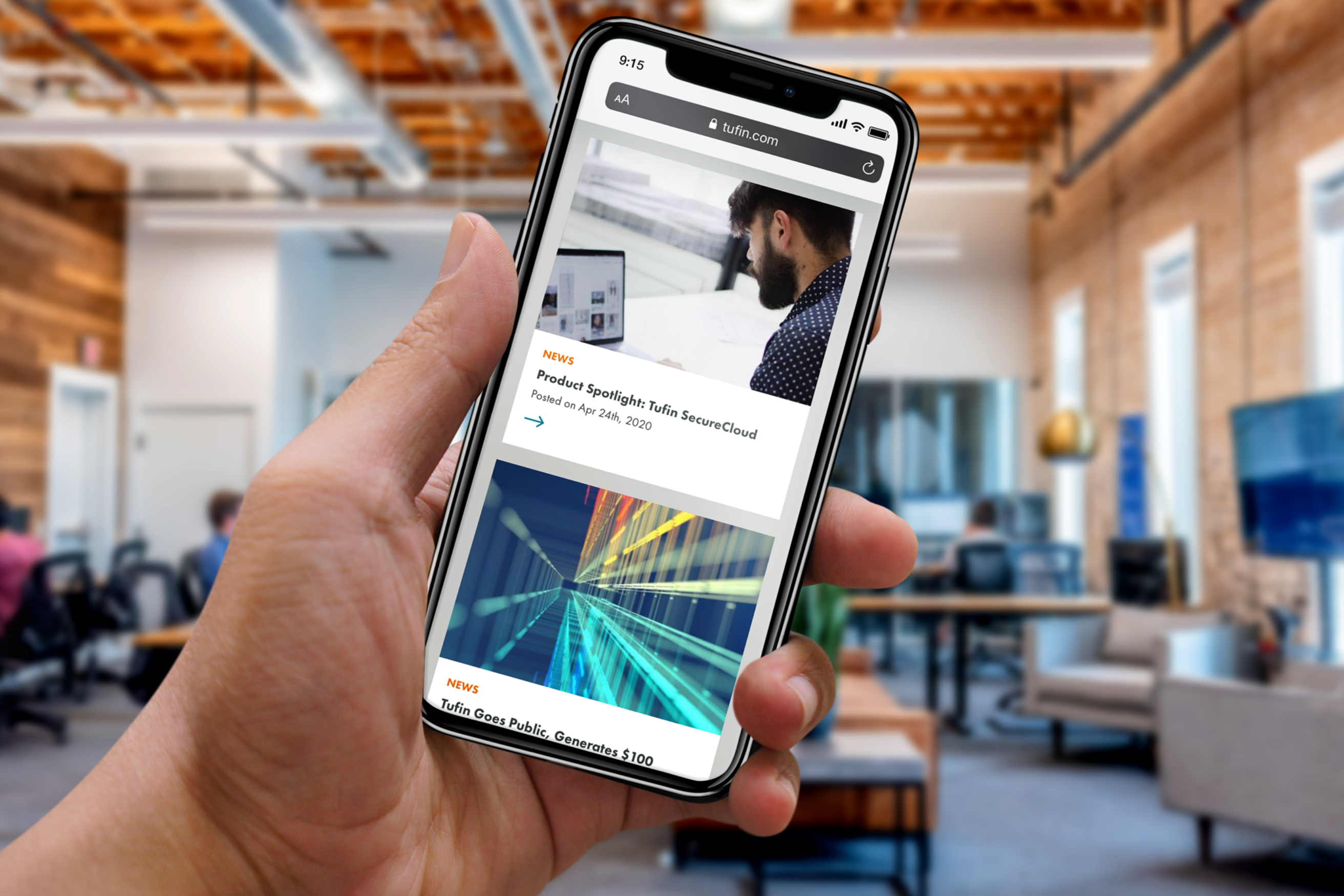 ---
Our Shared Vision
Imarc's team is skilled at driving customers through a buyer journey. We have used this expertise to help many clients like Tufin drive conversions while promoting their leadership in key industries. We look forward to supporting Tufin and many of our other clients as they nurture leads and drive conversions.
STATEMENT OF WORK INCLUDED
Strategy & research

Stakeholder interviews
Research
Experience strategy
Persona development
User journeys
User experience

Sitemaps
Wireframes
Responsive design
Front-end development
Creative

Style guides
Visual design
Art direction