Developing the wireframe is one of the first steps in the full Imarc production process that projects go through.
At Imarc, we use a number of Adobe products including Adobe XD, which is the program used to create the wireframes that we then deliver to you, our client. Adobe describes XD as "made for designers and creative teams to wireframe, design, prototype, present, and share experiences for web, mobile, and more." Since implementing XD, our team has discovered not only internal advantages, but a number of benefits for our clients.

So, what exactly does Adobe XD do?
It helps keep things cohesive and pushes consistency even when things are moving quickly.
For when you have a tight timeline for a project, and you needed to start yesterday.

While XD doesn't do the work for us, it does make things easier and more efficient. Within the program, we can build and leverage a component library, which we use to reference and implement common UI elements, established patterns, and interaction details throughout the entire site or app.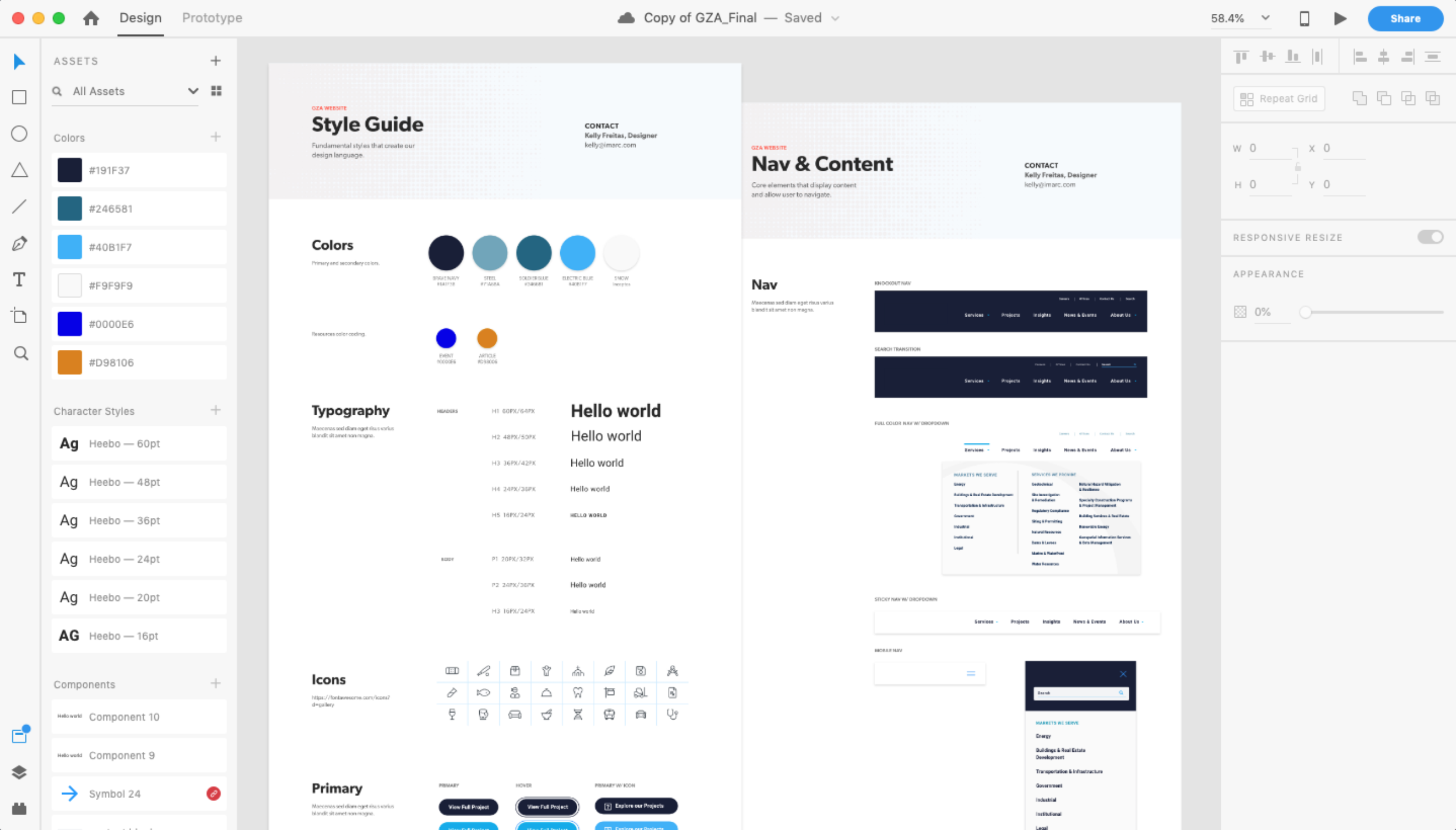 It removes the guessing around how the site or application should work.
Gone are the days of scrolling through a PDF of static pages trying to remember what feature will do what when the project is live.

One of the most powerful components of XD is the prototyping functionality. This feature enables us to create a mock-up of the user's journey throughout the site, create interactive menus and dropdowns, and click through from page to page.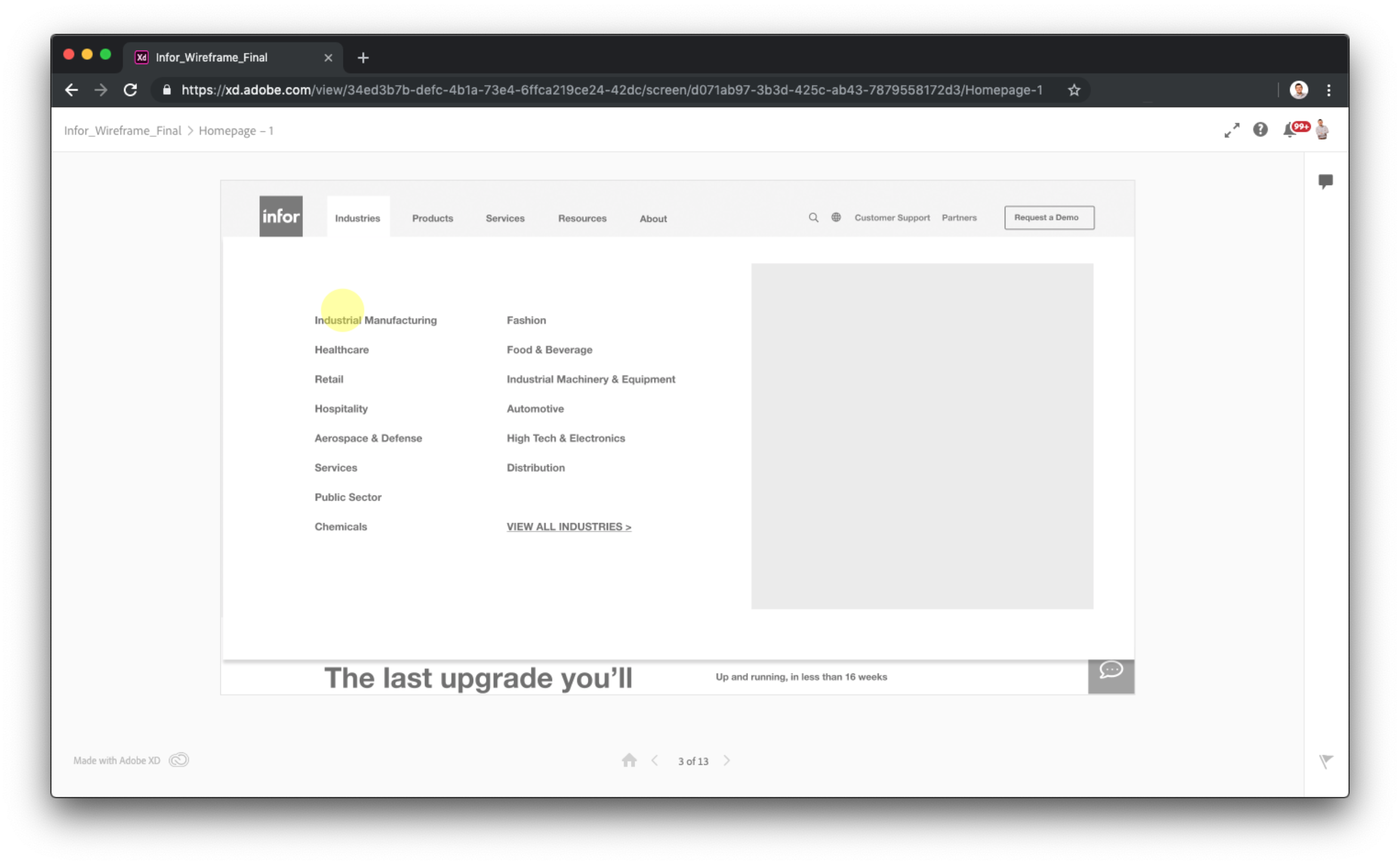 It keeps everything in one place, instead of the email chain that's lost in your inbox.
Don't worry about having to download anything or attach large files.
When you use XD for a project, you can use a direct link that opens up the prototype right in your browser. XD also has a built-in commenting feature that you can use to share feedback quickly or ask questions directly in the project.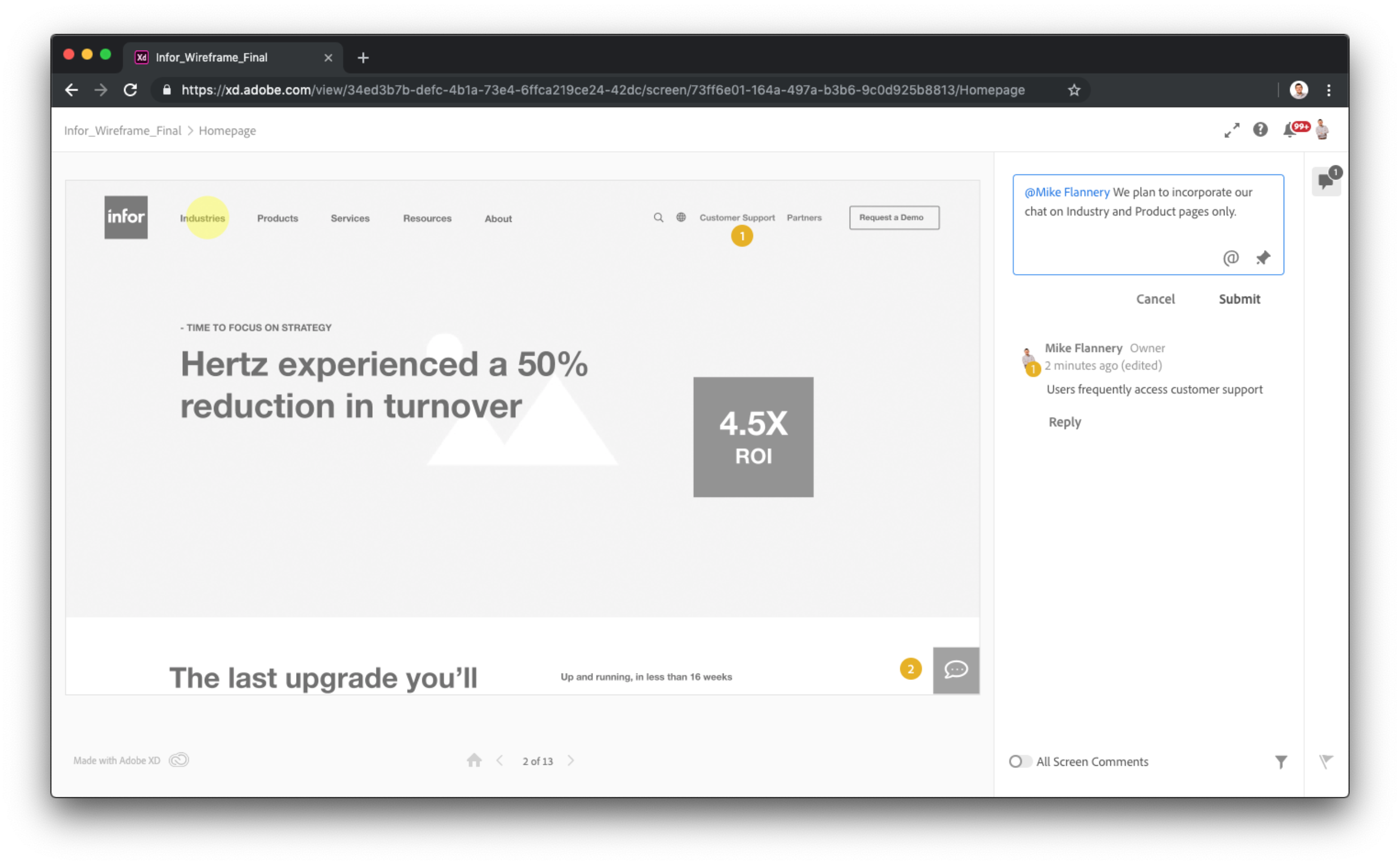 It helps secure earlier buy-in from key stakeholders.
Your launch date is months away, but you need a way to present the team's progress before the final site is done.
XD isn't limited to wireframes. It can be used to create designs that leverage the same type of interactive prototyping. This makes it easy to create a mock-up of key pages that are indistinguishable from the real thing without having to write any code.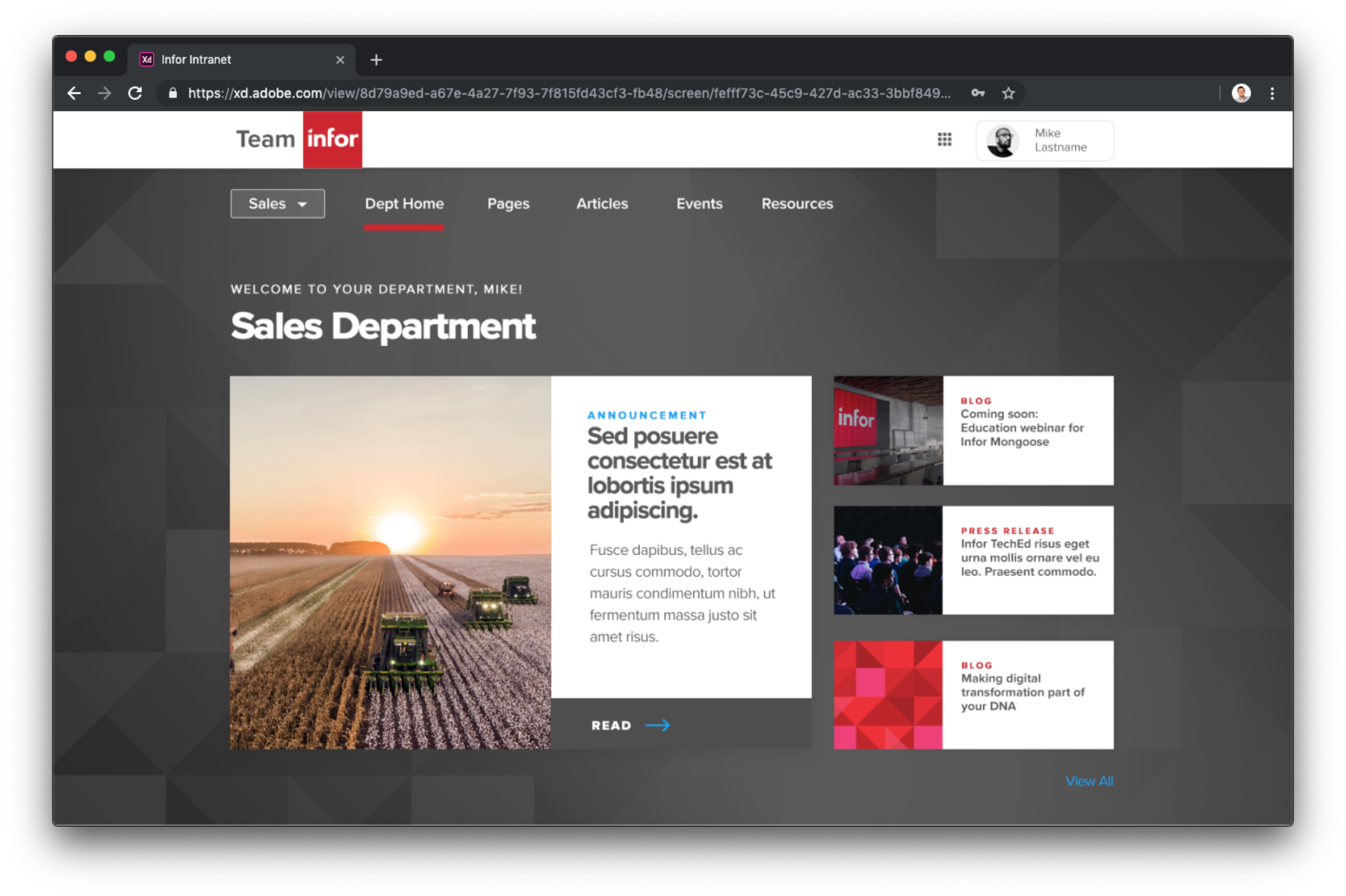 It's constantly improving.
When you're looking for the latest and greatest.
With each update, Adobe continues to add new features and grow the functionality of XD. This means that while we continue to evolve how we use the program, it enhances the overall experience for our clients. Since adopting it into our strategy process, we have really enjoyed using Adobe XD, and we hope you will too!