When you decide to revamp your digital presence, whether it's meant to improve the customer experience or increase lead conversion, the project can take anywhere from a few months to over a year. But, what if you need to see conversions now, and need something done quickly?
We've put together design improvements that can be done quickly to enhance your website without needing a full redesign.
1. Update call-to-actions (CTAs) throughout your website
If you have CTAs throughout your website, it may be time to update them. This can include headers, footers, forms, or buttons. Updating the look of these CTAs, whether it's through color changes, animations, hover states, or placement, will increase user engagement. Updating the messaging with an engaging, action-driven copy will also be beneficial for clicks and conversions.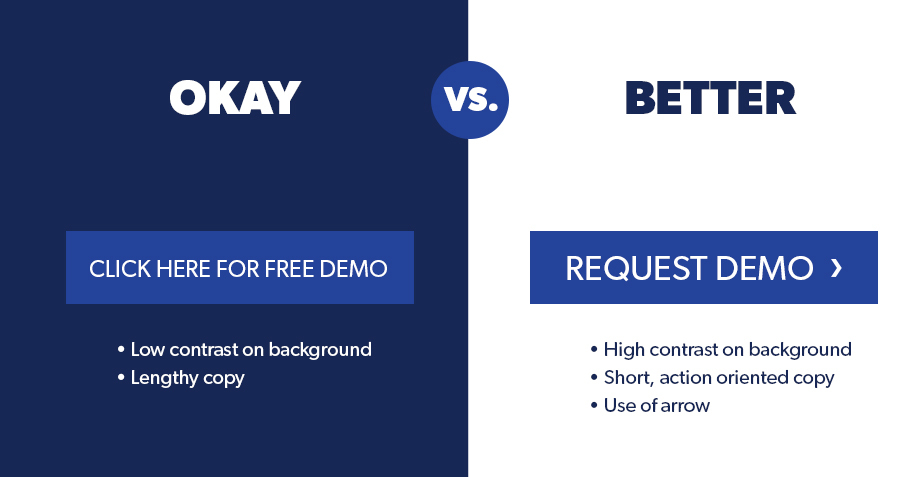 2. Give your landing pages and forms a facelift
A landing page can be the first impression a prospect has with your company. It's important to streamline content, make CTAs clear, and keep forms short. Users are more likely to interact and fill out forms if they are clear, concise, and easy to complete.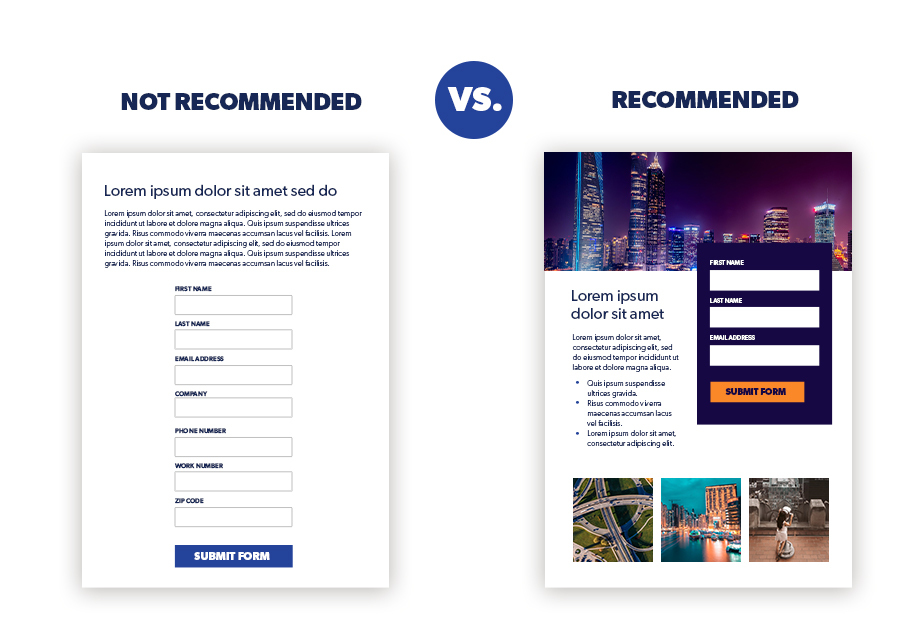 3. Utilize visual elements
Try reducing the copy on your site and replacing it with more visual design. If you do need to keep your long-form text, nice imagery or illustrations/animations can help break it up on the page.

If your brand utilizes photography, make sure the images are high-quality. Whether using stock photography or generating your own imagery in house, make sure the images are clear, on-brand, and have a consistent look and feel. There are plenty of royalty-free, no-cost options for quality photography on the web. Give Pexels.com, Unsplash.com, or Pixabay.com a try!
4. Optimize for mobile
Every viewer should have a similar, cohesive experience with your brand and website no matter what device they are on. Ensure your images are sized properly, that there isn't an endless scroll, and that everything important on a desktop view is still visible and accessible to users on mobile devices.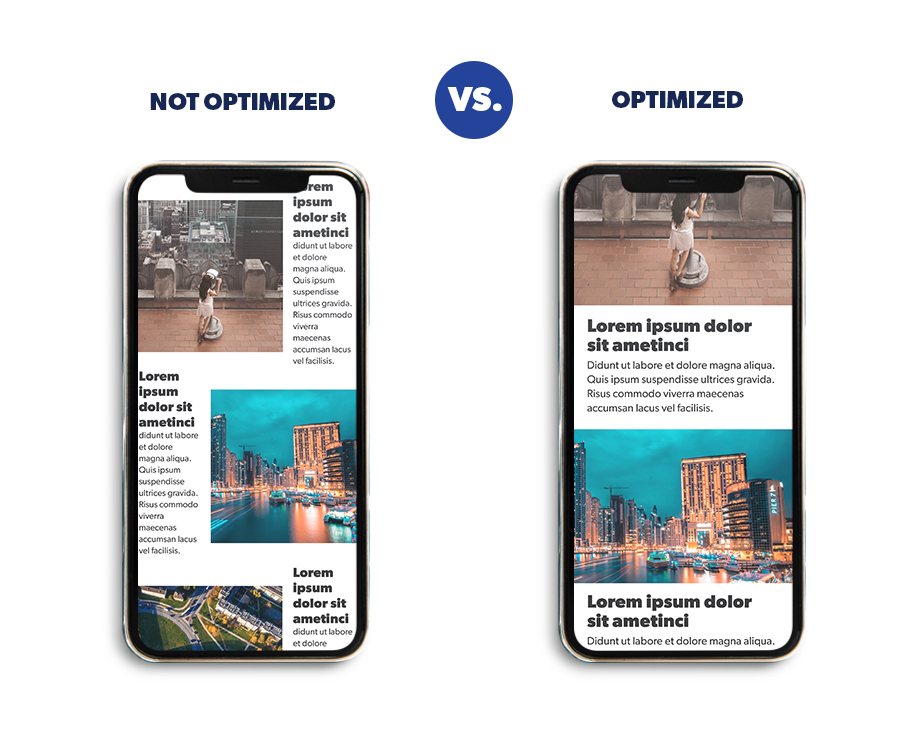 5. Use colors to your advantage
Consider adding a pop of contrast to your brand's color palette, if needed. Upping the contrast on your website by using colors will help the user understand what is important and what they should be looking for. It can also help you meet accessibility standards.
6. Bring visuals to the forefront
Users are visual, so if you have a great brand or product video, consider bringing it to the forefront of your site. If you don't have one, consider producing a professional quality video. It can be used to attract users on your site or throughout social media to engage additional viewers.
7. Optimize your imagery
No matter which design improvements you are drawn to and which of the above recommendations will work best for your website, we highly recommend optimizing your images, videos, and overall website. Doing so will guarantee your site loads efficiently for your viewers on all platforms and browsers.
With these simple, sometimes subtle, changes to your website, you are sure to see the benefits in no time. Don't feel like you have to make all these changes at once – just a few at a time works well. Experiment with these tips to see what works best for you and your company.

Need help with improving your website? Here at Imarc, we've got extensive experience with all things digital. Let's talk!