A User's Experience
Moreover, given that I happened to be on the market for a new pair of running shoes and that I just got the full lowdown from a "real runner" (or in this case a bonafide SME) made me eager to buy a pair as soon as I got home. With my credit card at the ready, I went to the website that Beckett said he purchased his shoes from. I did some initial poking around to get a feel for this company as it was new to me. Although clicking through their website could be described as "clunky," my excitement level remained.
...And then I went to search for the exact pair I wanted. Those endorphins plummeted quickly. I typed in green and saw purple. I typed in running sneaker and saw a mishmash of footwear. It was as though they wanted me NOT to find these shoes. Not to mention the lag time I experienced with each new search. With equal amounts of frustration and disappointment, I ended up abandoning the site altogether.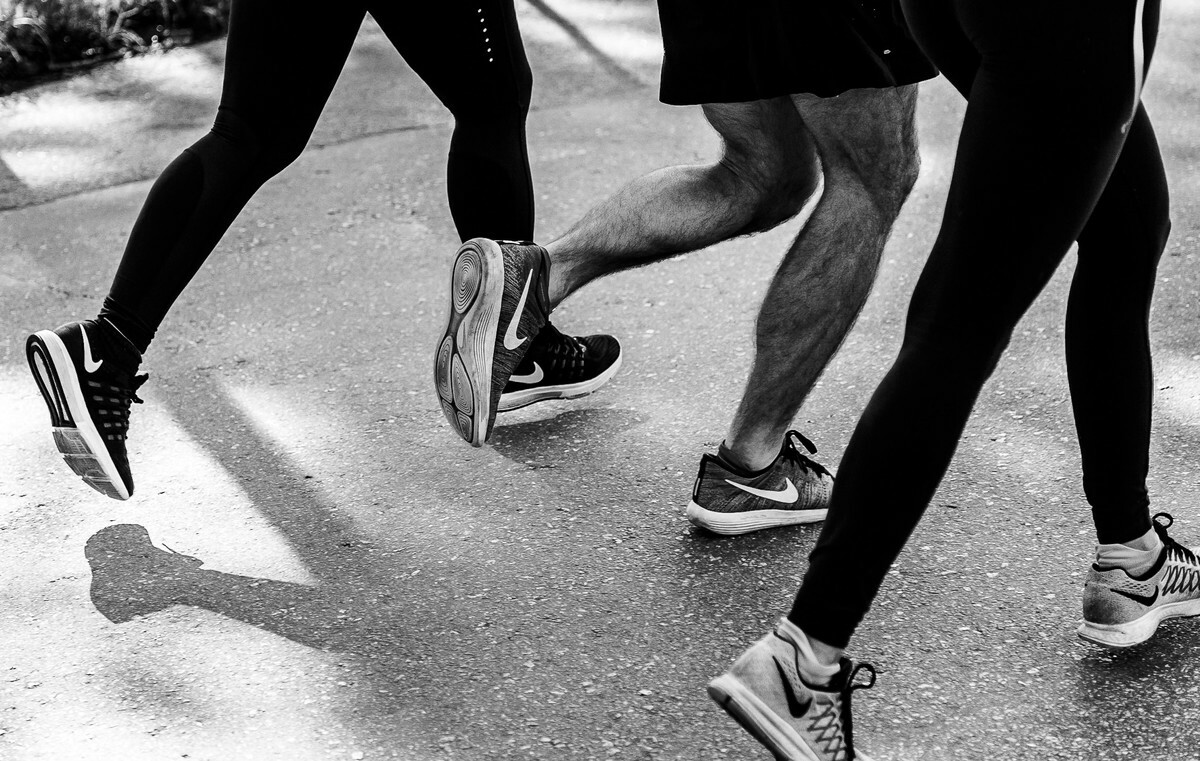 What does this experience teach us? It means that even if you do everything else perfectly, if you have a website that doesn't have an appropriate search function (and therefore not usable), you are going to have negative results.
In fact, not too long ago we at Imarc faced a comparable challenge with our client, Anvil International, a company that manufactures pipe fittings. They boast over 1,000 different products in various categories. One of their biggest pain points was that their search was not user-friendly. It is also worth noting that you can't purchase the products from their site. This is important because it means every other touchpoint for a user needs to be strategic and thoughtful as it requires a user to do more work (through engaging with a representative) to purchase.
Algolia Search in Action
Knowing that we needed to create a search capability on Anvil's site that was both fast acting and easily accessible, we decided to implement it with Algolia, a cloud-based search product Algolia is different from Google in that it doesn't spider your website. Instead, the website is integrated with Algolia. So, when an admin adds content to the website, like a new product, we configured it so that the relevant data is sent to Algolia. Once Algolia has this data, they immediately index it to be used within live search results on the website.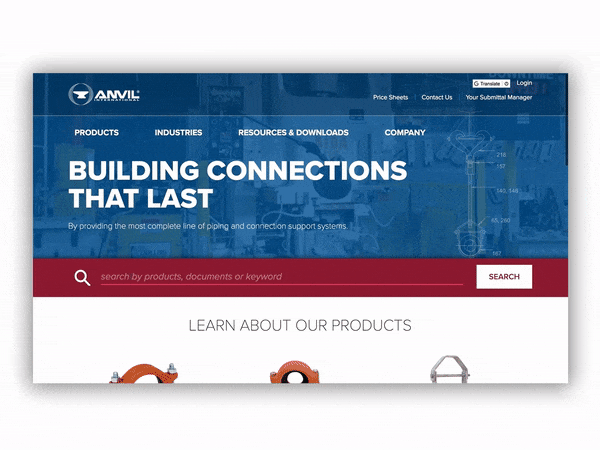 As though it were fate, Algolia had just released their new code-based technology, Vue libraries, which allowed us to give Anvil's users an experience comparable to a Single Page App (SPA). The experience lets users click through their search results without it having to reload the page for each action. We were able to implement a very polished, fast, and filterable search very quickly. By the end of this project, Anvil had an optimized website with frictionless and precise search functionality. In fact, their dynamic real-time search allows users to search over 1 million different products and documents in seconds, which yielded a 47% improvement in usability!
And as for that shoe company, I do hope that they improve their website's usability. Until then, I'll be wearing a newer version of my tried and true running shoes.
Interested in learning more about the full Anvil International redesign? Check out the full project!