As the world changes, companies are digesting and shifting their business models to support their users and stay relevant. It can be tough to know exactly what message to convey, or how to support customers, but Imarc is here to help. We are proud to work with and support our incredible clients as they shift their focus in this new normal. Here are a few of our latest collaborations.
The new home classroom
As COVID-19 closed the doors of education centers across the country, parents were struggling to find educational activities for their children to do at home. Bright Horizons wanted to quickly create a resource to support these families so they could continue learning at home.
The Imarc team swiftly and efficiently worked with Bright Horizons to create a new website: Bright Horizons World at Home. Built on the Craft 3 CMS using an agile team approach, the World at Home website was designed, developed, and launched to the public in under one week. The website is full of great content, and it's a great resource for parents to find activities for their children – from language to art, STEM, and cooking.
Learn more about the Bright Horizons World at Home project.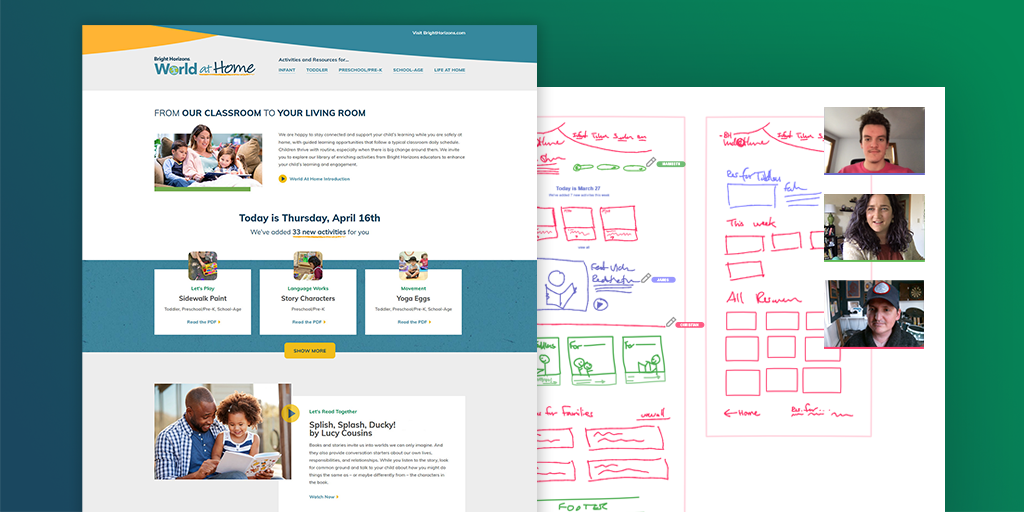 Attending a global conference from home
With in-person events put on hold, Skillsoft reimagined its annual conference to be a free, global digital experience. The Imarc team was able to quickly spin up a website for the SkillSoft team to promote the event and its new approach.
The event website includes an ever-evolving, 24-hour, world-wide agenda. Global thought leaders are being added weekly as event speakers. There is also a live social feed for user engagement and the ability to nominate partners for the Customer Partner of the Year Award. Check out the live site here and be sure to join this free event.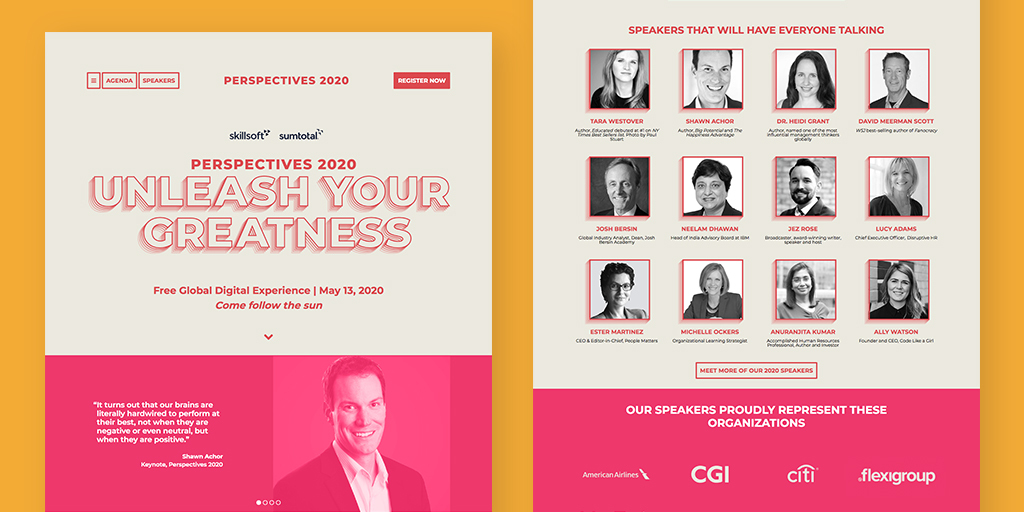 Keeping users in the know
When changes are needed, we have a fast-acting Client Services team that has been supporting a number of our clients during these unknown times. I'm sure we've all noticed when getting to a website, the alert bars that we're being shown, communicating with the user what the company is currently doing during these unprecedented times. Our team has been quick to act for many of our clients. To give our clients the tools we have built a corresponding content management system (CMS) tools that enable administrators to create and update messaging for these alerts.

Achieving more together - from afar
As a 100% remote agency, we've taken our social events to new platforms to keep our company culture alive! Each week, we hear from our CEO as he gives us a snapshot of what's happening across the agency.
Here's a snippet of a recent email from our CEO Nick Grant.

Captain's Log.

Well, the norm has finally set in. What was once a guest room, kitchen counter, she-shed/man-town is now our daily sanctuary. Our commute is a whopping 45 seconds and that includes a flyby through the kitchen for a fresh cup of coffee and whatever is on the counter. Our kids and pets are now office cohorts, which is fine because neither of them realizes we're talking to ourselves. Yet we leave at the end of the day, turn on that smile, kick our strength into high gear and get ready for your final wind-down daily victory lap with the ones we love.
Now, it's time to look at our neighbors and our community. Hospitality, restaurants, and musicians are still taking a huge hit. And, we have these amazing healthcare workers on the frontlines working crazy hours to help battle this. If you feel comfortable ordering takeout/pickup, please do so. Also, consider your favorite small bands – they're turning to social media for live shows. You can do your part by sending a few bucks (like you would for a ticket) or even better - buy some merch.
We have teamed up with local restauranter Nancy Caswell (owner of Newburyport's Brine, Ceia, and Oak & Row in Boston) and will be delivering 250 dinners to the medical staff at Anna Jaques Hospital next Wednesday. Anna Jaques Hospital, Brine, and Ceia are all in our backyard and we are here to do what we can to show our support for the places we love. Anything we can do or any gratitude we can give will help make a difference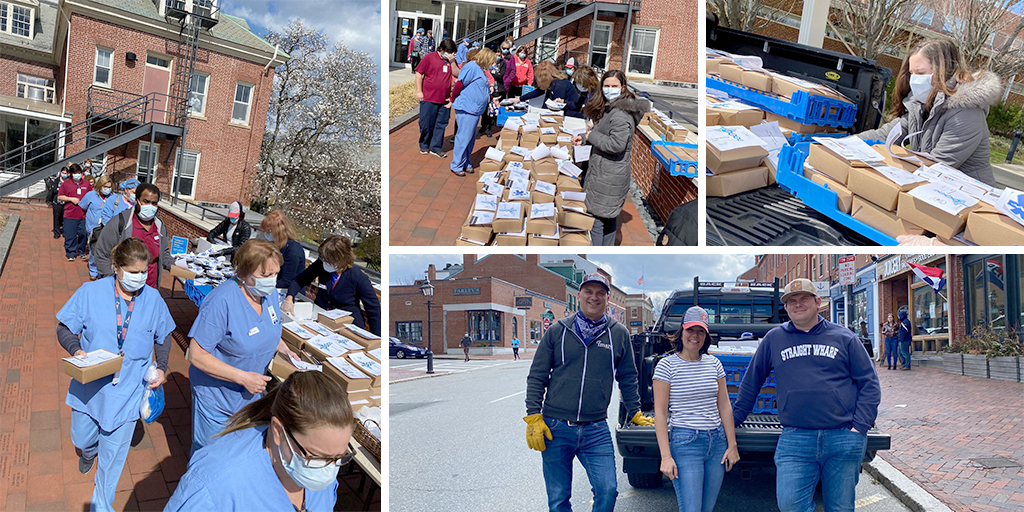 We'll be here for you
With 55 team members in remote offices, we're firing on all cylinders to support each and every client, now and in the future. Be sure to reach out with any questions or projects that you may need a hand with.