---
The Project
Established in 1916, AACSB International is a global non-profit organization that aims to improve the quality of business education around the world. AACSB originally had three different sites and needed to consolidate them into one interface. Imarc worked with AACSB to design a high-performing, centralized digital experience that positions accredited members and students alike to succeed in the business world.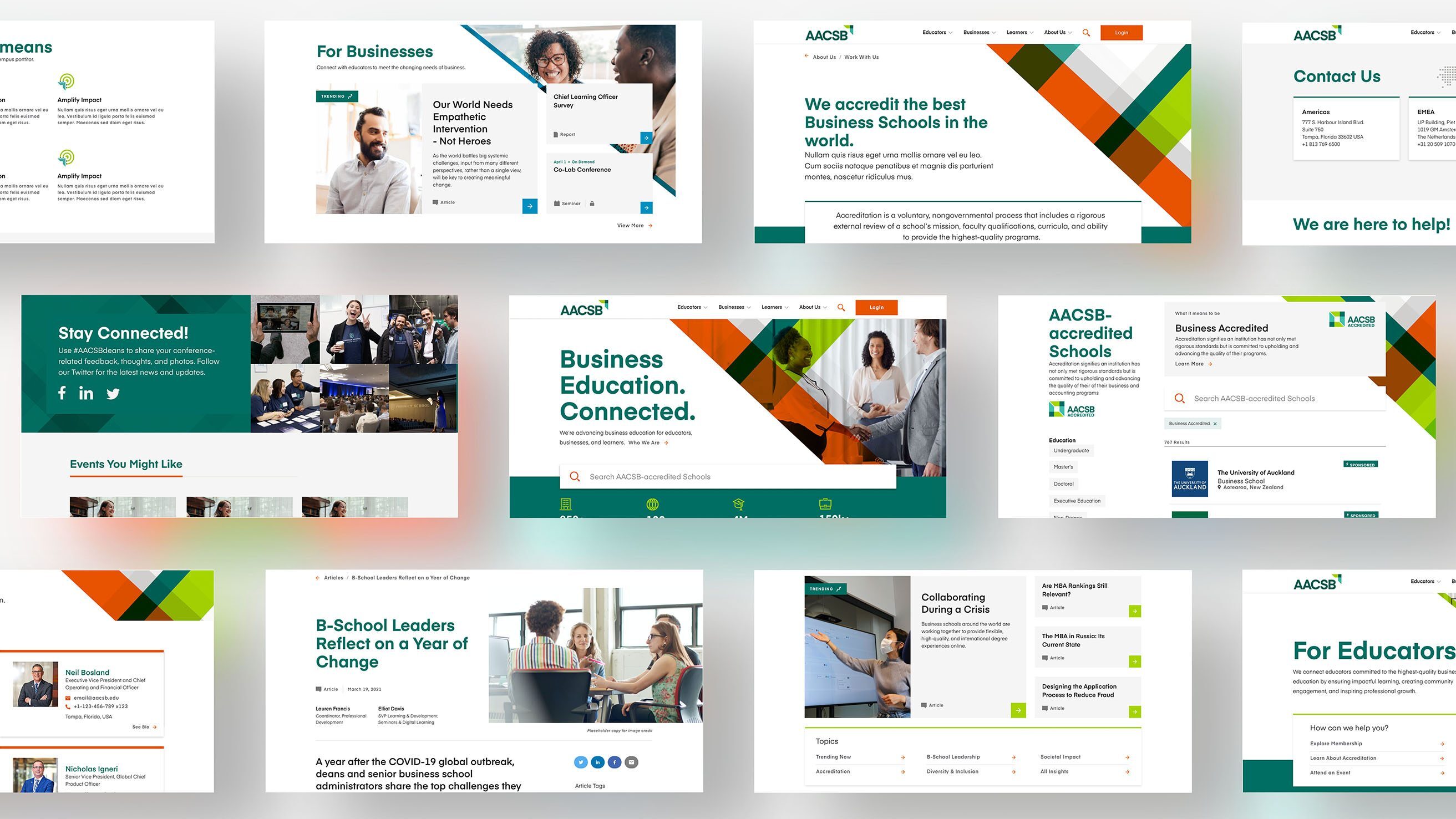 ---
Strategy and Planning
Crafting a user-centric experience
Imarc's strategists worked closely with AACSB's team to identify objectives and recommend custom solutions. A main focus of the project was to deliver an intuitive user experience. In addition to building an extensive project plan, Imarc compiled ideas that can be used to support future site improvements.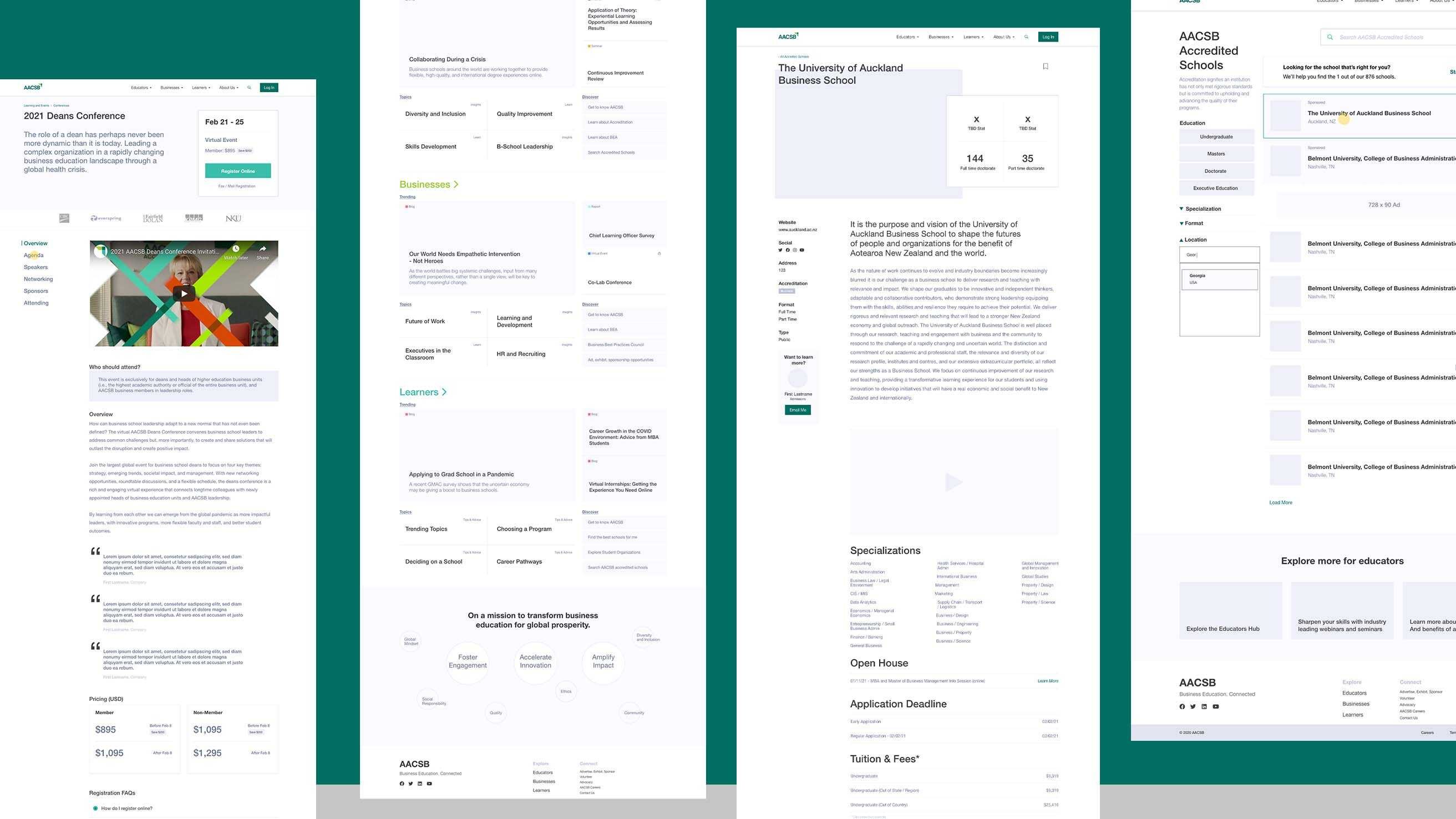 ---
User Experience
A personalized digital experience
One of AACSB's primary goals was to deliver an improved user experience. To do so, Imarc built an enhanced search filter and implemented a tagging system for content and media assets. In more ways than one, Imarc's strategists worked to personalize the digital experience and visualize member data in a way that is aligned with their interests.
---
Creative
Visually engaging design
Imarc's designers applied AACSB's modernized brand seamlessly to the new site. The visually engaging design leverages imagery and messaging to emphasize AACSB's position as a leader in business education accreditation.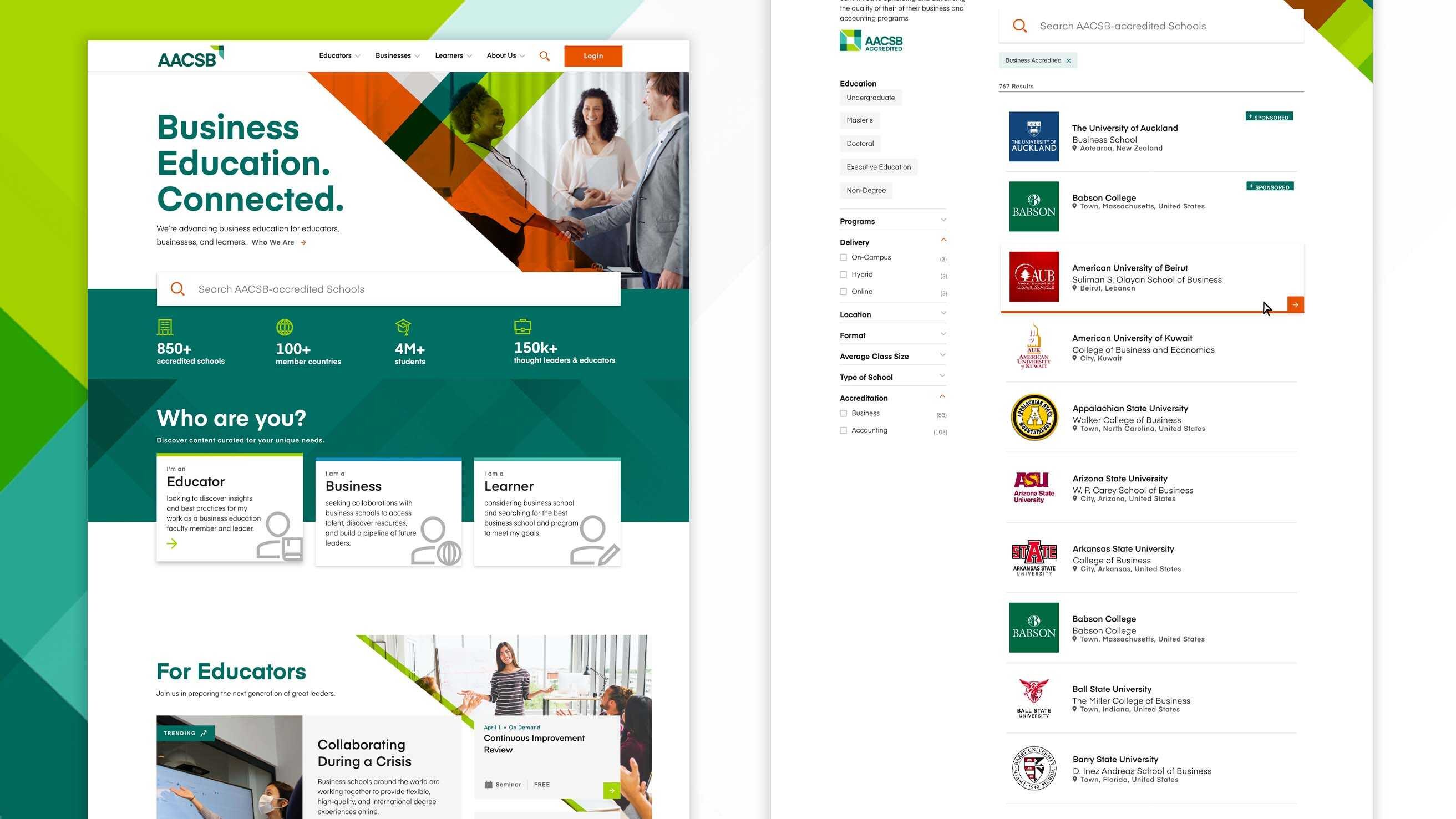 ---
Our Shared Vision
Imarc and AACSB worked closely together to transform AACSB's three web properties into a comprehensive hub that connects multiple audiences and aligns with AACSB's high standard for excellence. The new site creates a digitally connected network that helps students, educators, and businesses shape future leaders. Imarc is excited to continue to support AACSB post-launch and position its members for success.
STATEMENT OF WORK INCLUDED
Strategy & Research

Stakeholder Interviews
Research
Project Planning
Analytics
Competitive Analysis
Experience Strategy
Persona Development
User Journeys
User Experience

Sitemaps
Wireframes
UX Writing
Content Strategy
Creative

Branding
Style Guides
Visual Design
Art Direction
Copywriting