---
The Project
Founded in 2011, Devo Technology is a cloud-native logging and security analytics company. Devo empowers IT and security teams to transform their SOC and discover value through data optimization. Imarc worked with Devo to create a consolidated digital experience and elevate its position in the technology industry.

---
Strategy and Planning
Bringing Devo's vision to life
Imarc's strategists collaborated with Devo's team to define key objectives for the new website. Imarc conducted extensive competitor research to identify market trends and position Devo for long-term success. Use case analysis and user personas ultimately helped Imarc bring Devo's visions to life.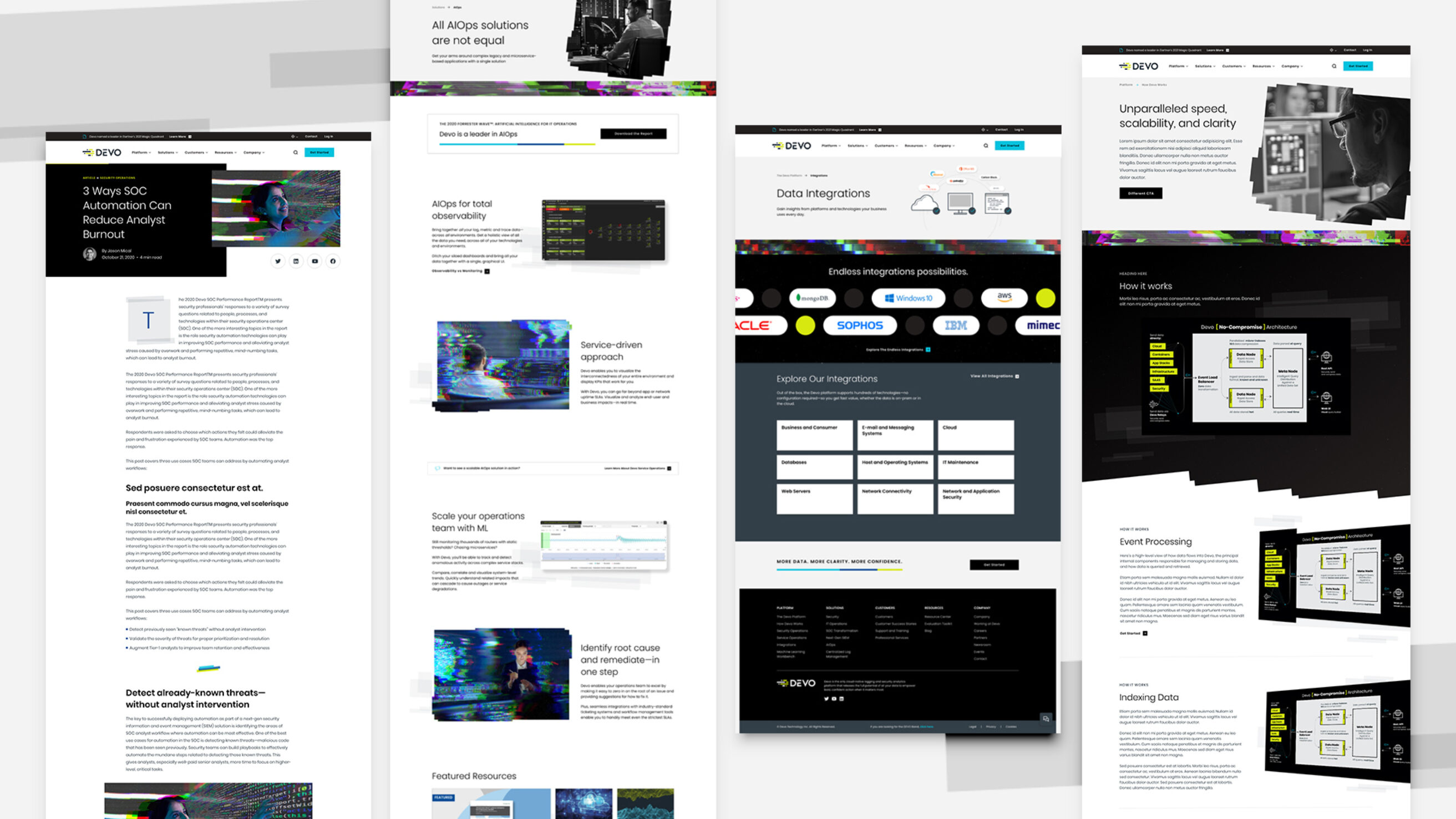 ---
User Experience
A simplified user experience
Imarc's team simplified the user experience by creating a distinct and personal look and feel. Imarc focused on creating a user journey that engages and inspires users, while also presenting Devo as a thought leader and ally. Imarc also used engaging videos and visuals to map out various user journeys and ensure a delightful user experience.

---
Creative
A bold, modern design
Imarc's creative team presented Devo's brand as bold, inventive, and humble. The brand showcases Devo as an ally that exists to support customers and solve problems.Custom visuals provide clarity and insight into the operations on the platform. Imarc also worked with Devo's team to write compelling, powerful content for the site.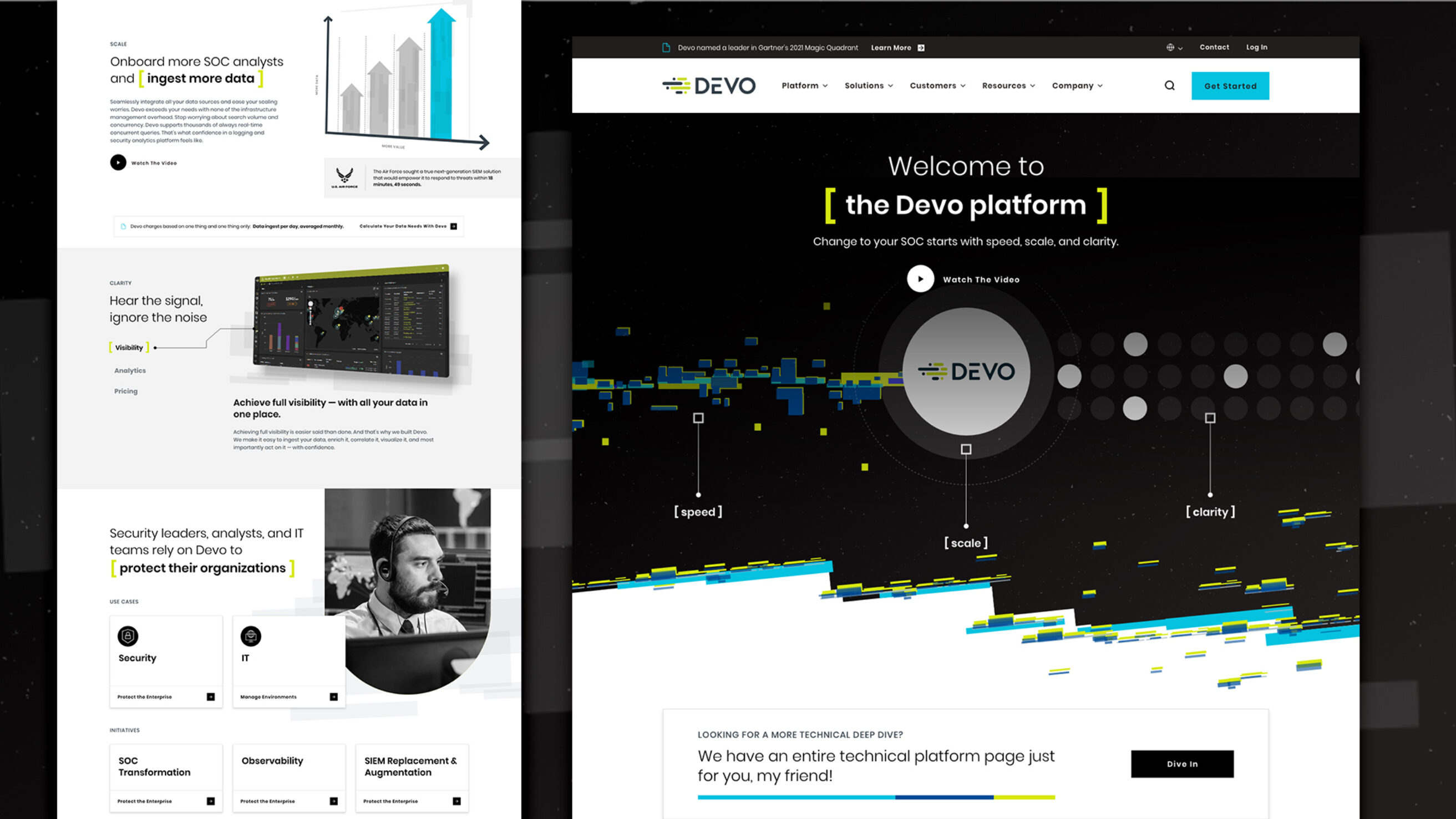 ---
Development
Building the site
Imarc built the site to align with Devo's strategic goals. Imarc's developers implemented integration with HubSpot, Drift, Google Tag Manager, and Google Analytics. Devo's new site is optimized for various users, and it exhibits quality performance and fast load times.
---
Our Shared Vision
Imarc and Devo worked collectively to bring the new Devo brand to life. The new website engages key target audiences, and attracts top talent by highlighting the company's success and vibrant culture. Devo's new look and feel separates it from competitors and will position Devo as an industry leader for years to come.
STATEMENT OF WORK INCLUDED
Strategy & Research

Stakeholder Interviews
Research
User Testing
Project Planning
Analytics
User Journeys
User Experience

Sitemaps
Wireframes
Responsive Design
UI Kits and Pattern Libraries
Content Strategy
Front-end Development
Creative

Style Guides
Visual Design
Art Direction
Messaging and Brand Persona
Copywriting
Infographics
Illustration
Photography
Development

Content Management System
Complex Integration
Digital Commerce
Digital Marketing

Content Strategy
Competitive Monitoring