---
The Challenge
As JetBlue grew, it outgrew its intranet. It had become outdated. It stopped representing the brand, became difficult to navigate, and lacked the fun personality and thoughtful personalization the airline prides itself on. Simply put, it wasn't JetBlue.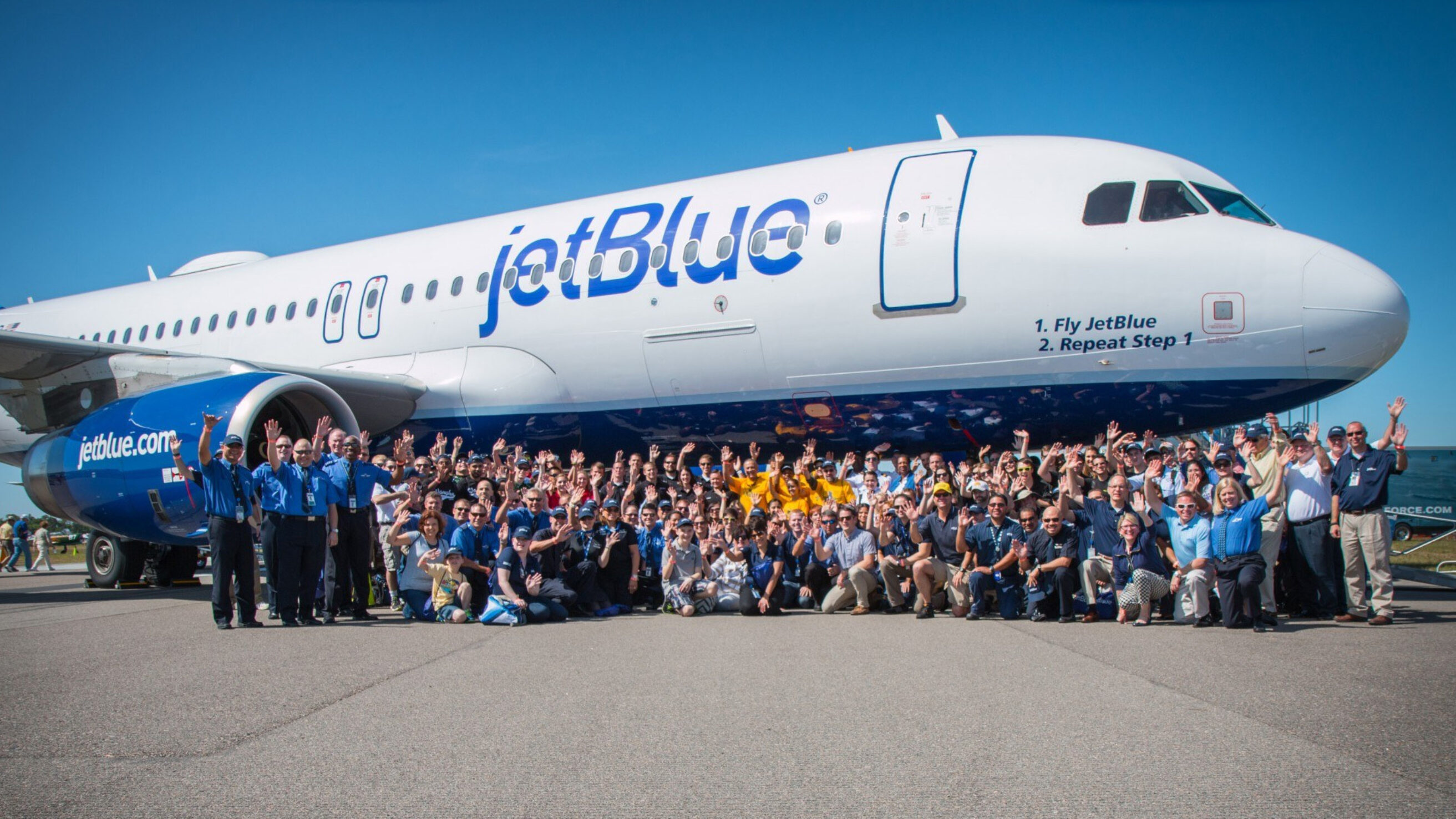 ---
Our Approach
To create a new HelloJetBlue that would get users excited to engage, Imarc worked with the airline to create a social intranet that provides Crewmembers with easy access to tools, resources, and information, while encouraging collaboration and communication.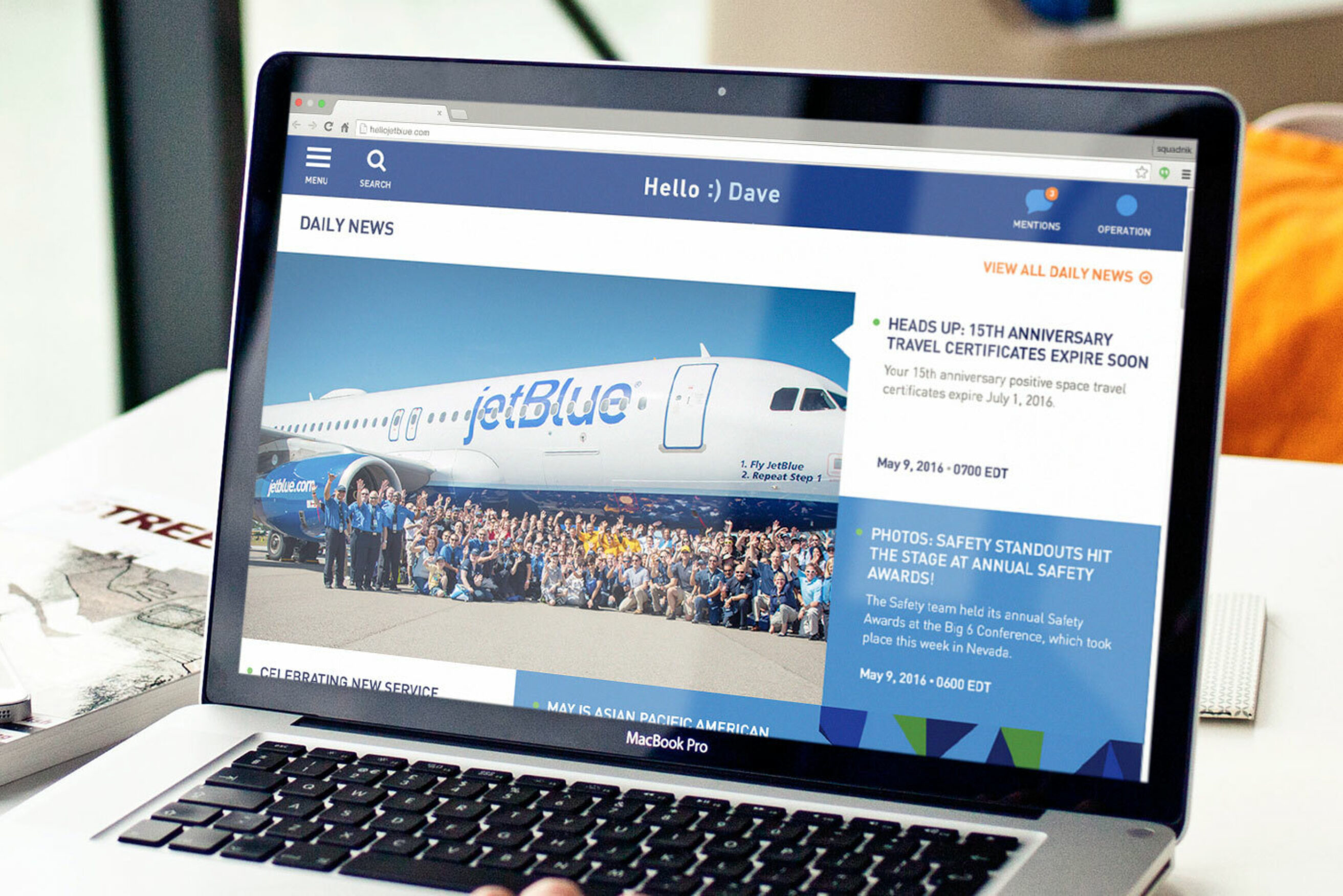 Supporting a very strong, positive company culture, HelloJetBlue offers a combination of resources, tools, and news packaged in a friendly, imaginative way. The intranet keeps JetBlue's employees, known as crewmembers, motivated and firmly grounded, even while soaring above the clouds. Jakob Nielsen, Principal of Nielsen Norman Group.
---
Strategy + Planning
Aligning personas and needs
The project began by discovering how Crewmembers use HelloJetBlue. Imarc tested proposed sitemaps, surveyed 2,300 Crewmembers, and interviewed key stakeholders. Personas helped target and address HelloJetBlue's major audiences. Maps of Crewmembers' daily tasks and roles ensured that Imarc designed a flexible intranet for each user's needs.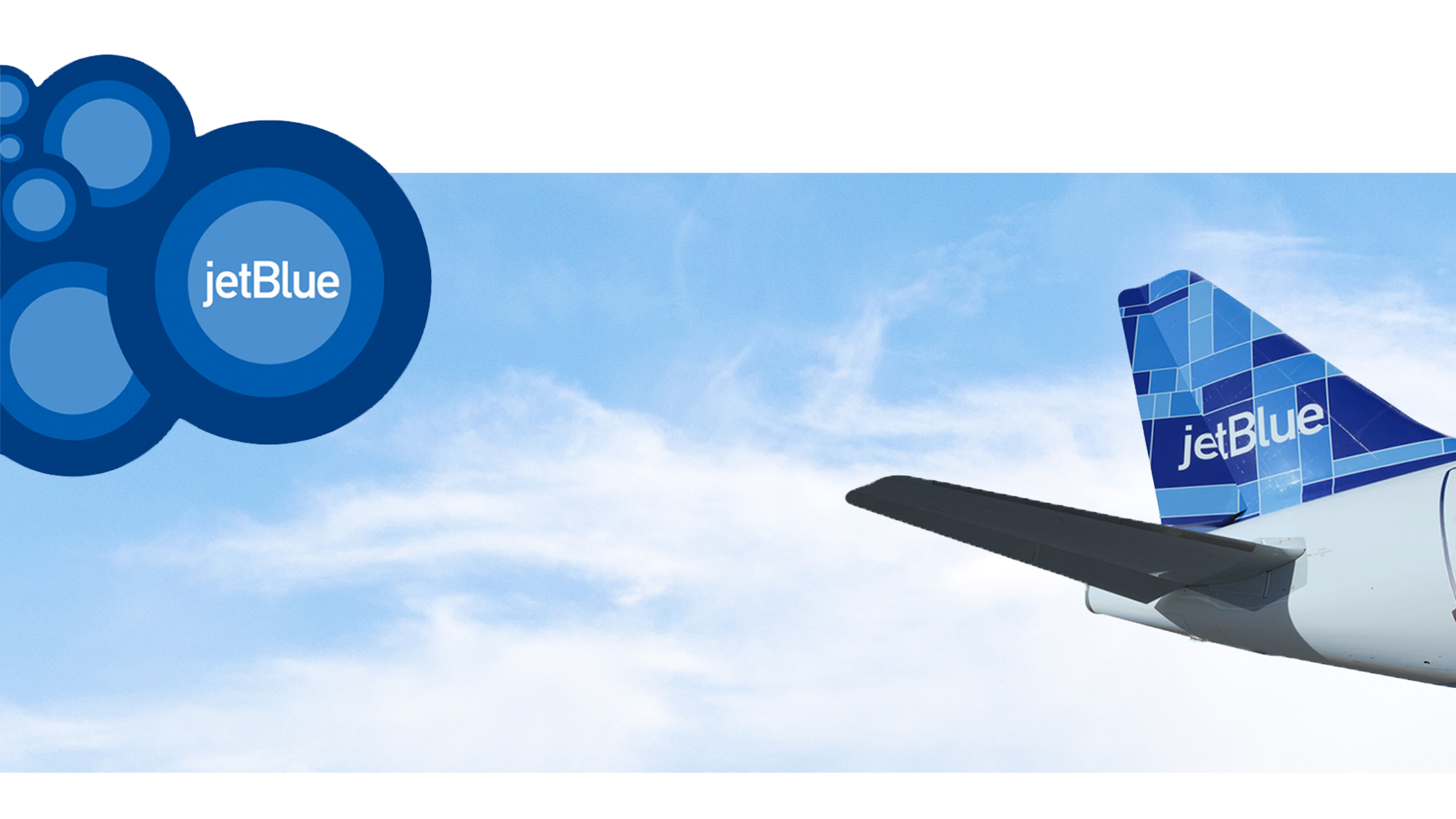 ---
User Experience
Best in class crewmember experience
HelloJetBlue's fully responsive design lets Crewmembers get everything they need, whether they're on a laptop or on their smartphone at 35,000 feet. They can search for tools by letter, name, workgroup, or even save the ones they use most often. And to drive engagement and encourage feedback Crewmembers can show their love for a story or article by hitting the "That's Fly" button.
---
Creative
Delivering a 'fly' design
JetBlue's brand elements - Nice, Smart, Fresh, Stylish and Witty - win the hearts of its travelers and marketers alike. The intranet, while not public-facing, still needed to reflect the JetBlue spirit. Micro-animations that surprise-and-delight add to a simple, fresh, user-centric design that remains loyal to JetBlue's brand.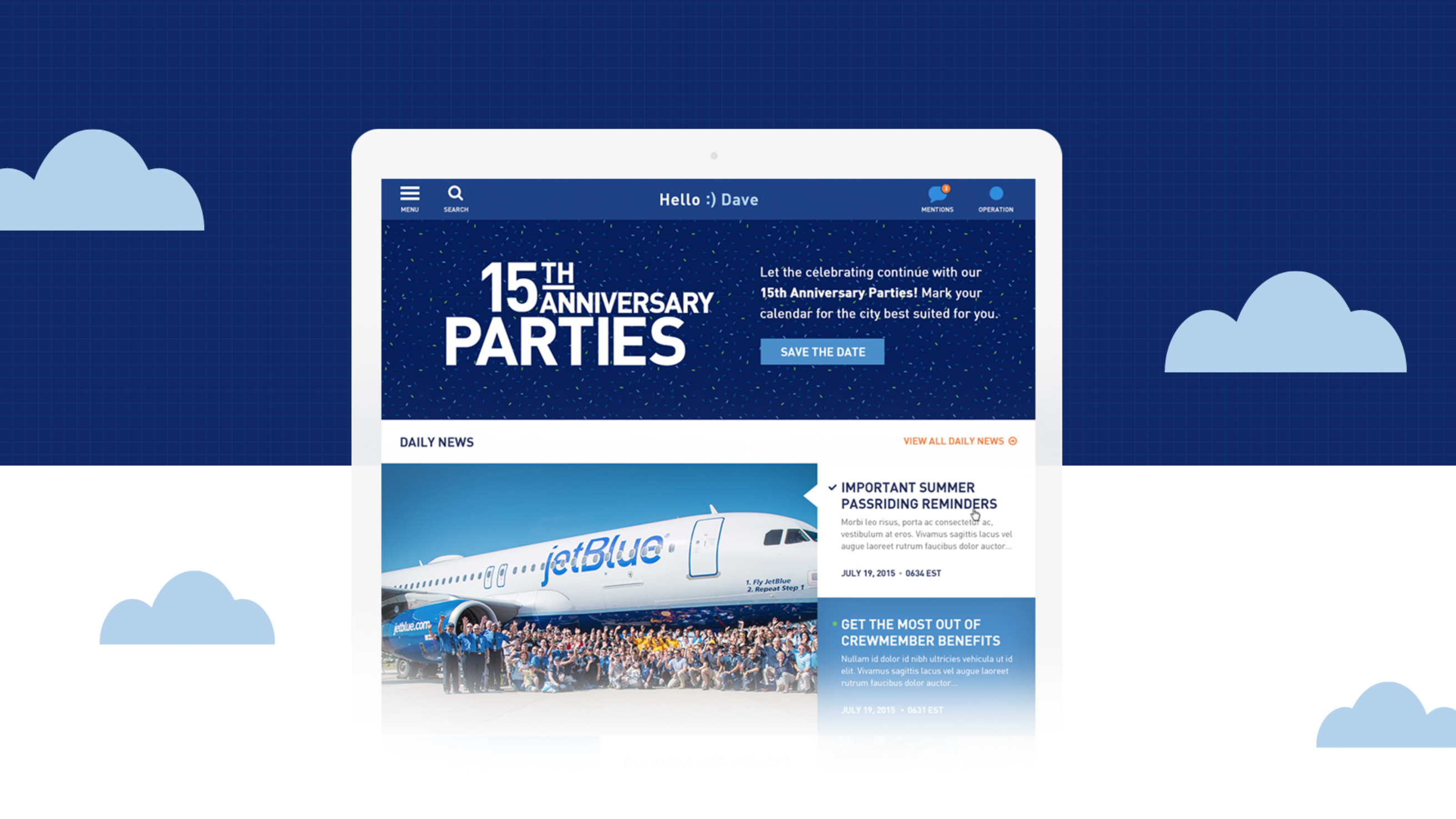 ---
Development
Fast paced, quick access.
HelloJetBlue was developed using all open-source libraries to develop a custom, robust system that fits JetBlue's exact needs. Scaled to support millions of hits daily, HelloJetBlue integrates with JetBlue's SAML-based SSO system. AJAX loading delivers supercharged site speed, and a flexible CMS provides increased administrative efficiency.
In designing a new HelloJetBlue, we wanted to tap into our fun value and playful brand voice while at the same time living up to the personal, helpful, and simple experience that we are known for by customers and crewmembers alike. Kate McMillan, JetBlue Communications Manager
---
Our Shared Vision
With a more efficient system in place, JetBlue now has a connected and empowered digital workspace that embodies its brand, stimulates its culture, and drives (or should we say, flies) its business. Today, we continue our relationship as we update and enhance the HelloJetBlue experience for all Crewmembers.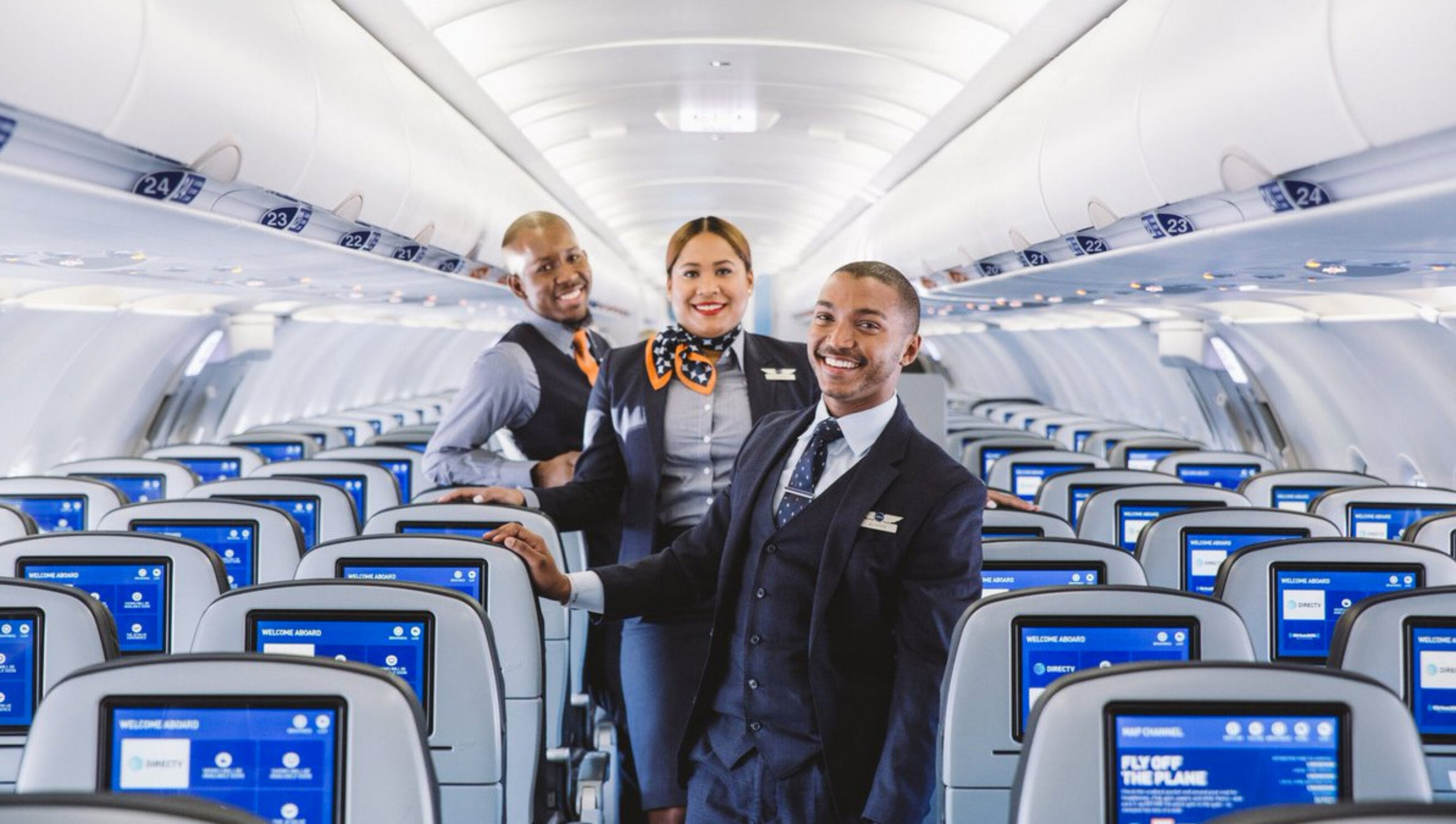 It was an honor to work with Imarc. They demonstrated, very early on, a true ability to understand our business and solve for our needs—create a new intranet site, one that would increase engagement and foster community. Imarc delivered incredible results, taking our former site to new heights. We couldn't be happier with their work and subject matter expertise. Jonathan Weitz, Former Digital and Online Communications Manager
STATEMENT OF WORK INCLUDED
Strategy & research

Persona development
User experience

Sitemaps
Wireframes
Responsive design
Front-end development
Creative

Style guides
Visual design
Art direction
Taglines
Messaging & brand persona
Illustration
Development

Complex integration
Ongoing support & maintenance
Digital transformation

Custom web applications