---
The Relationship
Starwood, one of the world's largest hotel brands, is Imarc's first and longest-lasting client. While they're now a proud member of the Marriott family, for more than two decades they have of successfully partnered with Imarc on several efforts, including five major projects. This long, ongoing collaboration has provided incredible value to Starwood on several fronts in support of the company's expansive growth, brand needs, and sustainability efforts. Even through the recent transition to Marriott, our relationship has grown, providing deep value now and into the foreseeable future.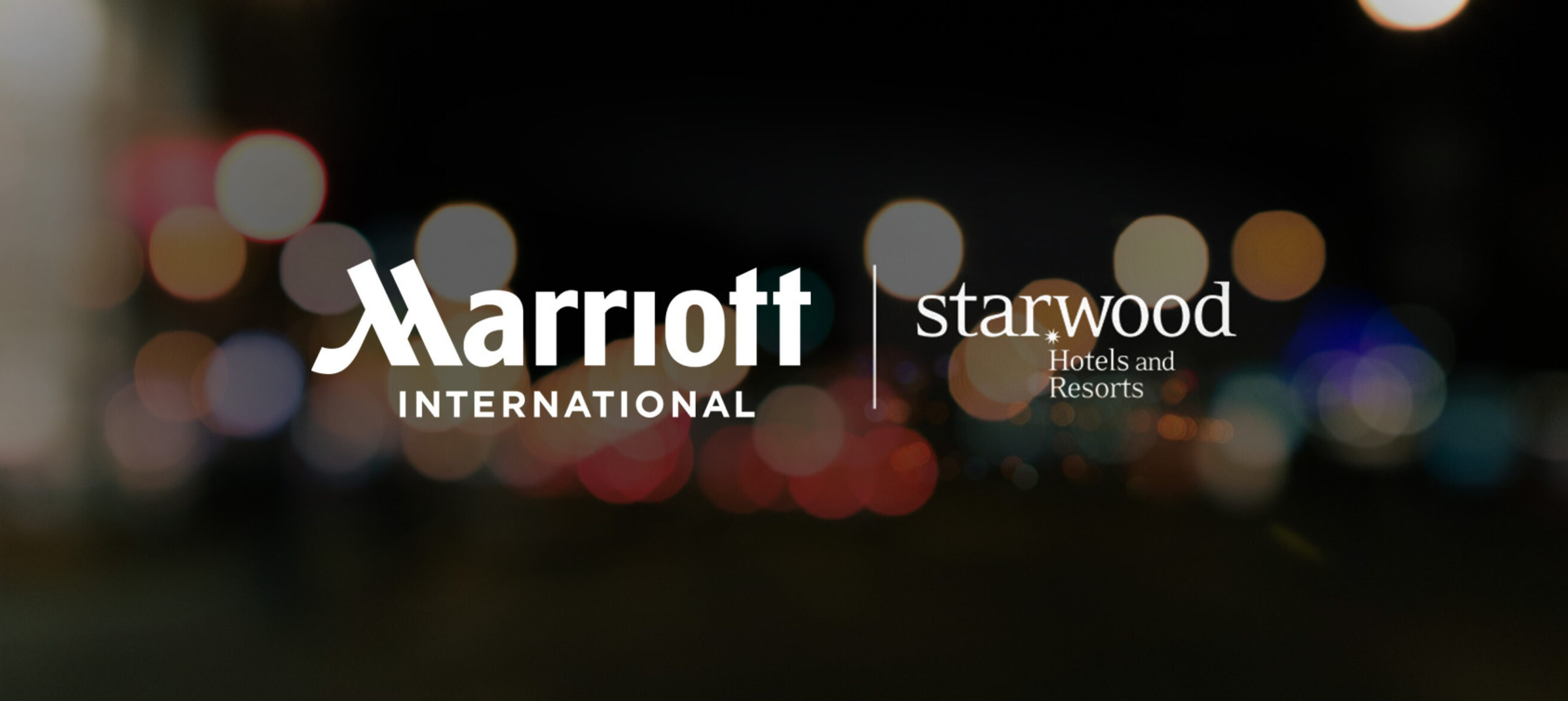 ---
Strategy + Planning
Accessible and flexible
Starwood Asset Library (SAL), the first project that Imarc and Starwood collaborated on, supports Starwood Hotel's extensive brand needs and business processes. When Imarc first partnered with Starwood in 1997 to build the archive for Sheraton, the company was using an entirely offline system to manage its assets.
Starwood needed a flexible, highly usable digital asset management tool that could be accessed by limitless users without licensing costs. What they got transformed internal workflow, improved productivity, and delivered major ROI.
SAL includes features like "report cards" and workspaces facilitate collaboration on projects like brochure designs, by allowing people to assess their collateral and share their assets, ensuring their creative output is optimized.
Today, SAL manages millions of downloads for 2,500 properties and more than 25,000 users, integrates with critical business systems, and plays an integral role for Starwood Hotels by managing its brand assets on a daily basis.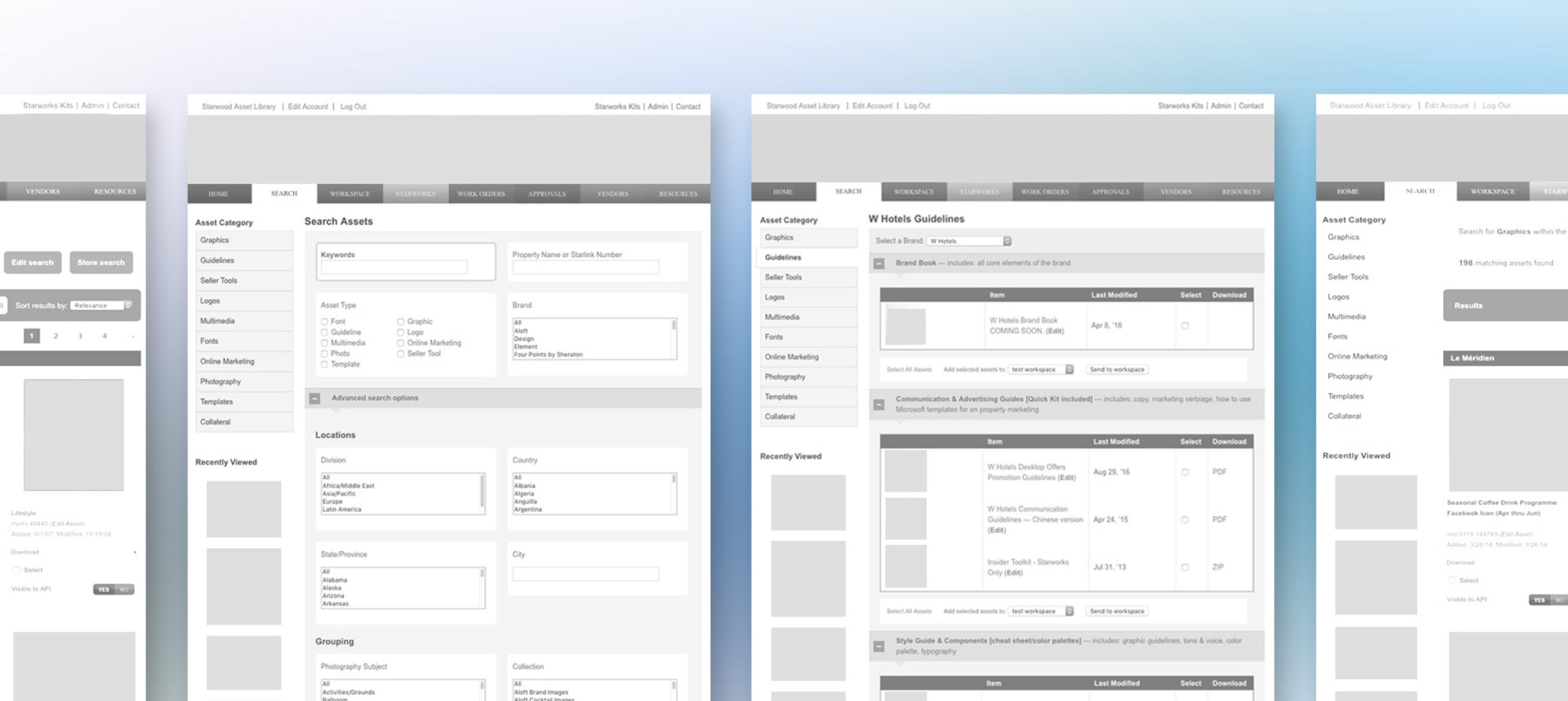 ---
User Experience
Creating an efficient and productive tool
SAL is nothing if not an incredibly usable tool. This custom web app allows for the easy uploading and downloading of thousands of assets across the world, making each Marriott property that much more productive and efficient.
SAL integrates into numerous internal and external systems, such as Starworks, Property Report Card, Salesforce, Expedia, Orbitz, Hotels.com, and Travelocity. With easy-to-use yet powerful functionality, users can categorize, search, download and save brand assets, such as photography, style guides, and logos for all of the Starwood properties.
Using a custom work order and approval system, users can easily track the progress of assets through the system and generate customized creative requests. The Work Spaces facilitates asset sharing, which allows users to compile and share custom collections of assets with specific people.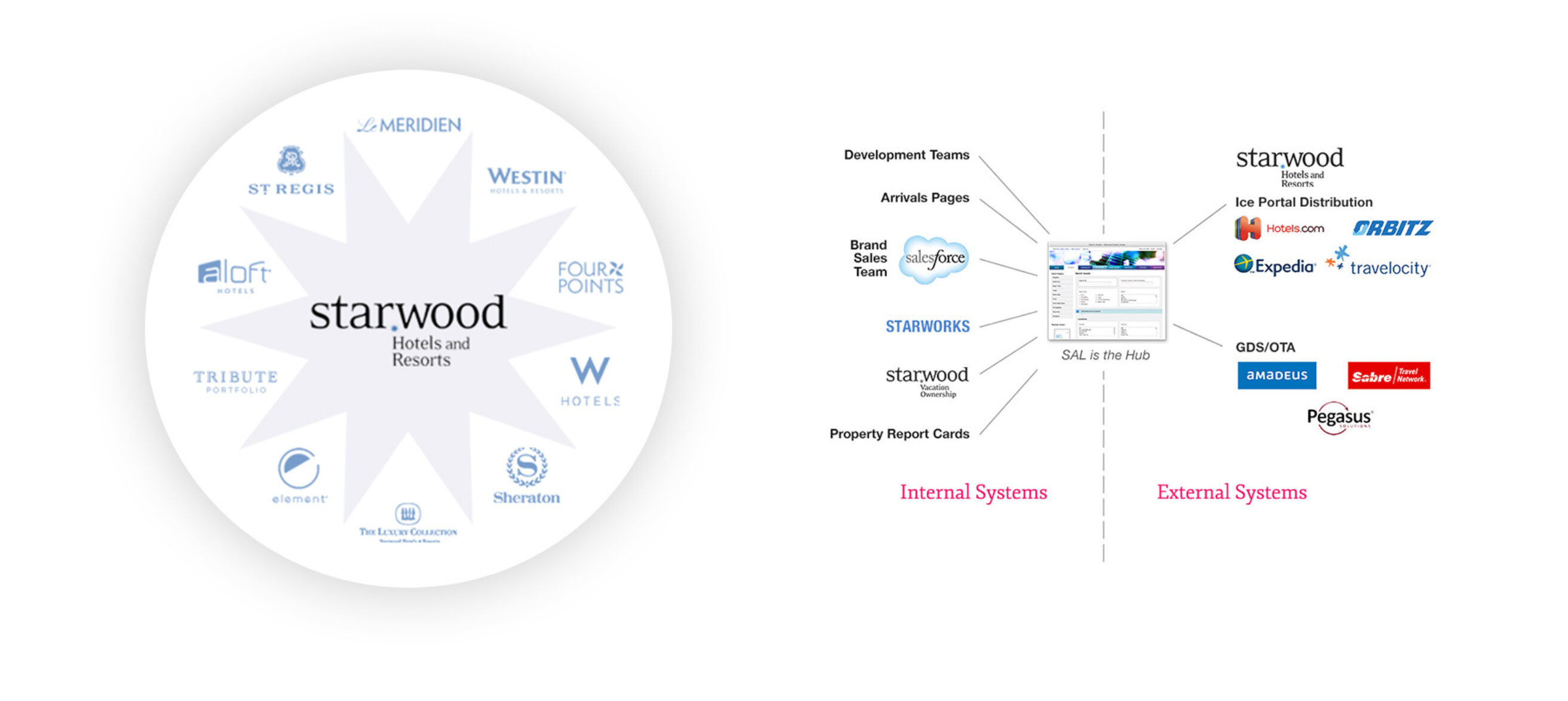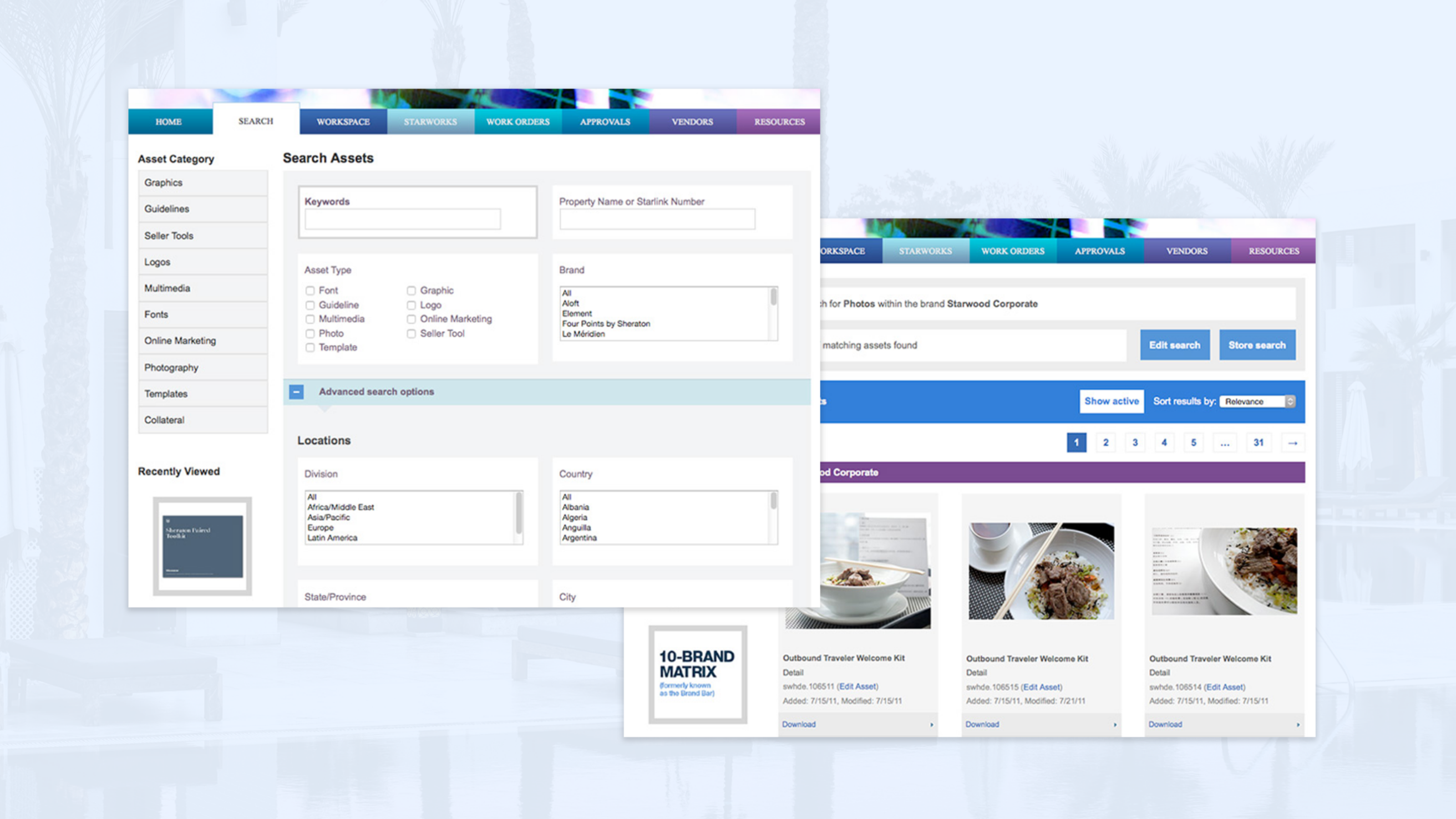 ---
Creative
A fresh look for Global Development
With over 2,500 properties in more than 100 countries, Starwood continues to expand its reach around the world since becoming part of the Marriott family. The Global Development website provides key information to interested franchisers, such as brand information, development support, and sales and marketing opportunities.
Starwood Hotels partnered with Imarc to refresh the front-end of the website while keeping it on the same development platform to continue to deliver a significant return on its investment (ROI). The website received a dramatic facelift, giving it a modern look and feel to better engage the audience.
It features brand-specific pages with stunning charts, brand assets, and overviews of each hotel and resort. The Document Center to allow users to access project-specific information such as Brand Standards and Document Submittals. Social media integration keeps users engaged with the Starwood brand. In the few years since the launch, the Global Development website has seen a significant uptick in engagement and conversions of new business.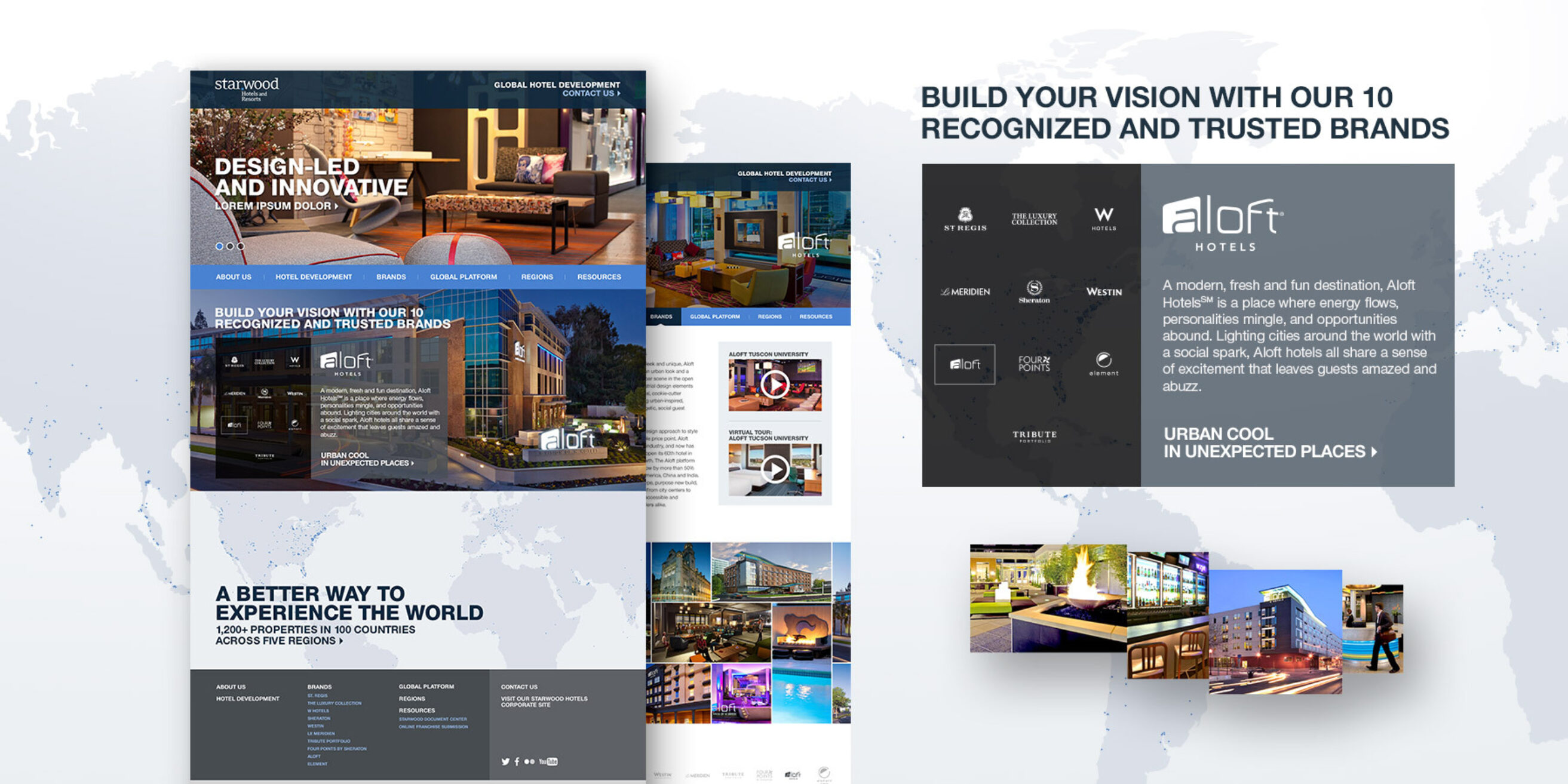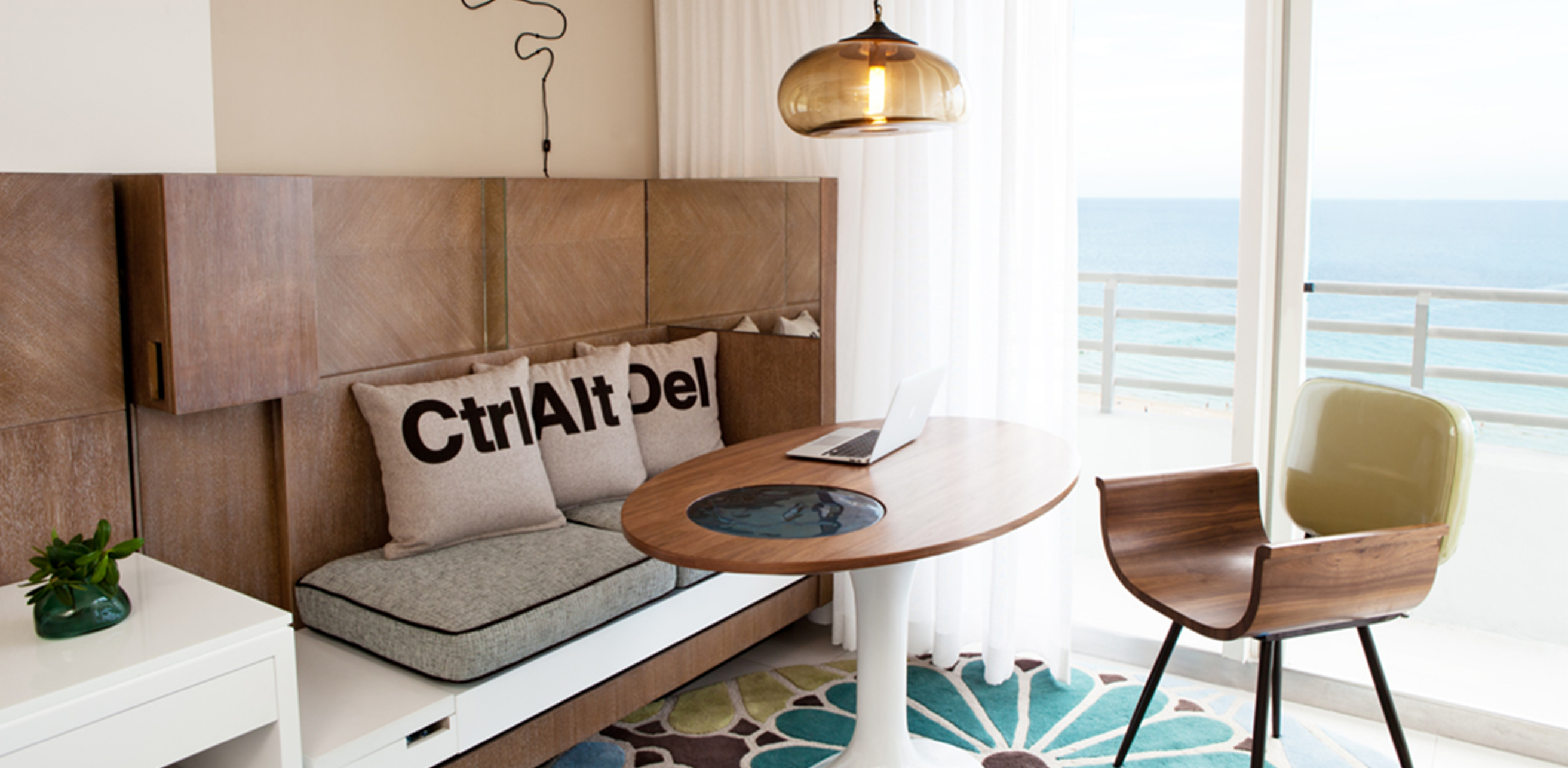 ---
Development
Sustainability for all properties
The Starwood Resource Center (SRC) is an award-winning platform dedicated to enriching Starwood's commitment to environmental sustainability. The SRC directly helps the company meet their impressive goals by providing a full overview of property sustainability efforts.
They achieved this by enlisting Imarc to undertake a number of elaborate engineering tasks, tracking and reporting functions integrate with Starwood Hotels' internal databases and third-party vendors to generate aggregated, dynamic reporting across multiple continents, and programs, including making complex connections with Schneider Electric. By integrating with their API, the SRC is able to extract all kinds of utility usage: water, electric, natural gas - basically anything that goes through a meter.
In addition, by accessing their single sign-on, employees can log in with their Marriott credentials and the website knows who they are, which hotel they work at, and their access level.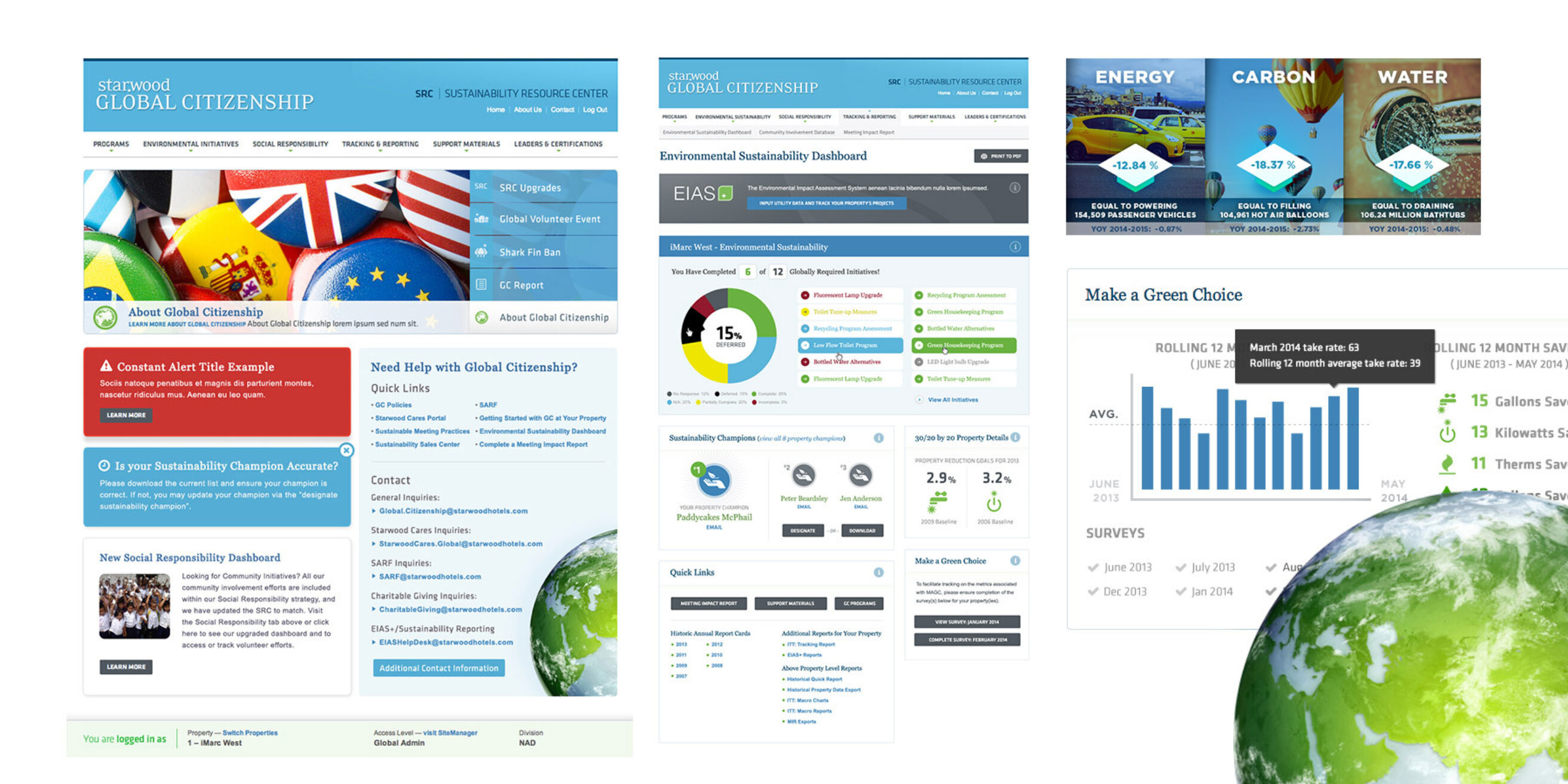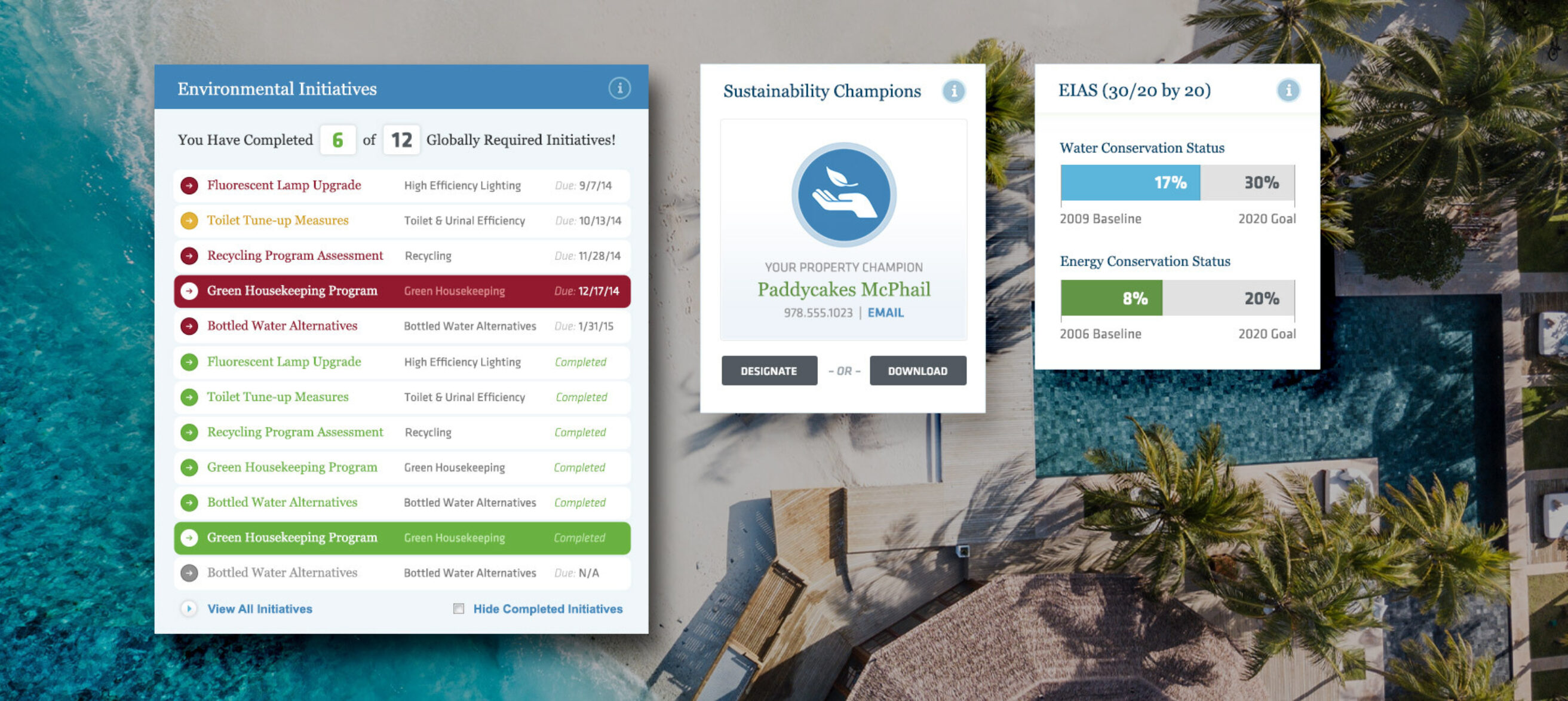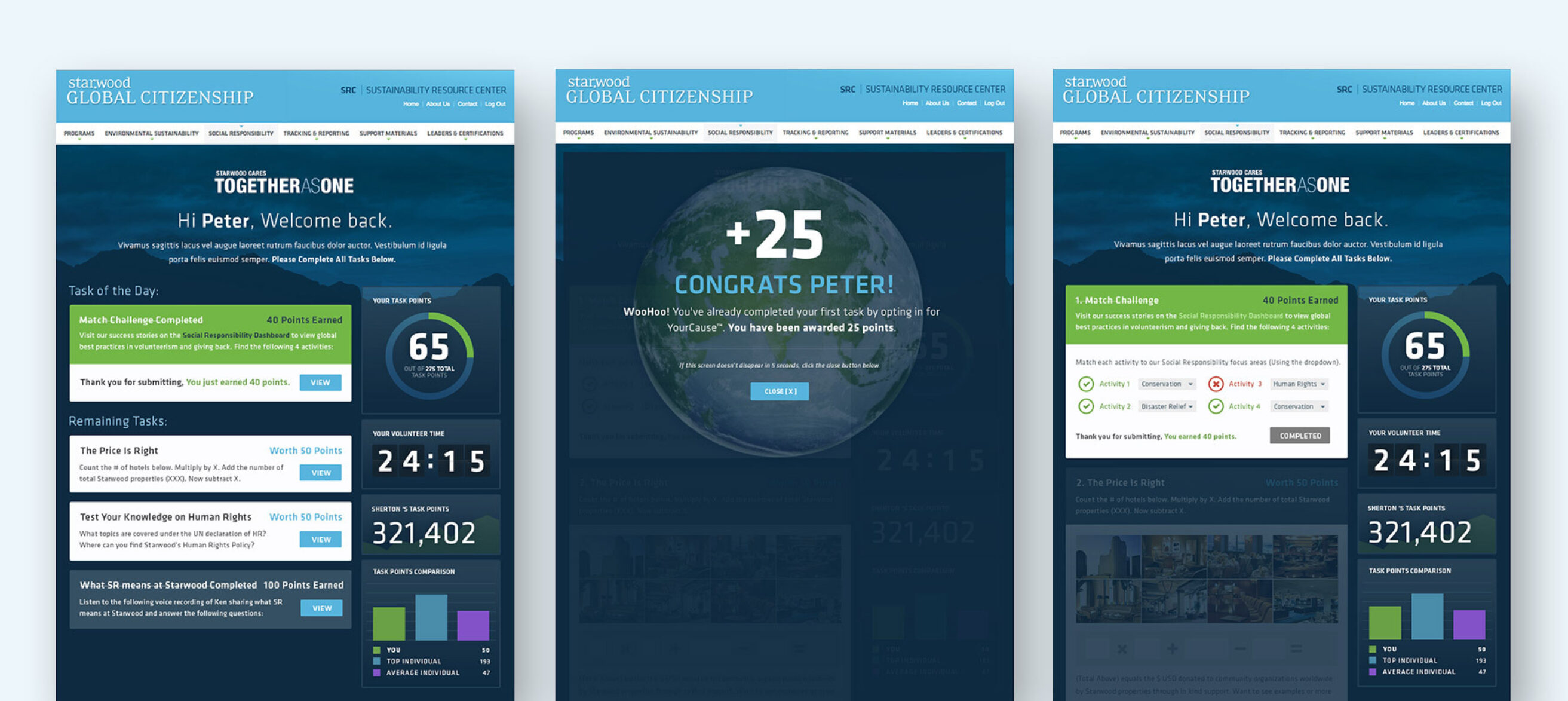 ---
Our Shared Vision
As Marriott and Starwood combine forces and continue to evolve, we're proud that our strong, long-lasting relationship is moving full steam ahead with collaborations on a fresh roster of projects designed to strengthen Marriott's brand and business.
STATEMENT OF WORK INCLUDED
Strategy & research

Research
Project planning
Experience strategy
Persona development
Information design
User experience

Sitemaps
Wireframes
Responsive design
Prototyping
Front-end development
Creative

Visual design
Illustration
Development

Complex integration
Digital transformation

Custom web applications