---
The Project
ReadyWorks needed to revitalize its online presence to effectively sell its solution to two different audiences. IT and Program Managers are looking to ensure they have visibility into all projects, streamline efforts, and boost productivity. On the other hand, the CIO audience is looking to mitigate risk, reduce time and cost, and align IT processes and initiatives with the larger company strategy. Imarc worked closely with ReadyWorks to develop a journey for each of these audiences.

---
Strategy and Planning
Developing a strategy
Imarc developed an information architecture that supported ReadyWorks' primary value proposition: that ReadyWorks tools help organizations deliver faster, more consistent IT programs. Imarc also provided a buyer's journey that acknowledges the complexities of IT Work Management while incorporating easy-to-navigate customer success stories and testimonials.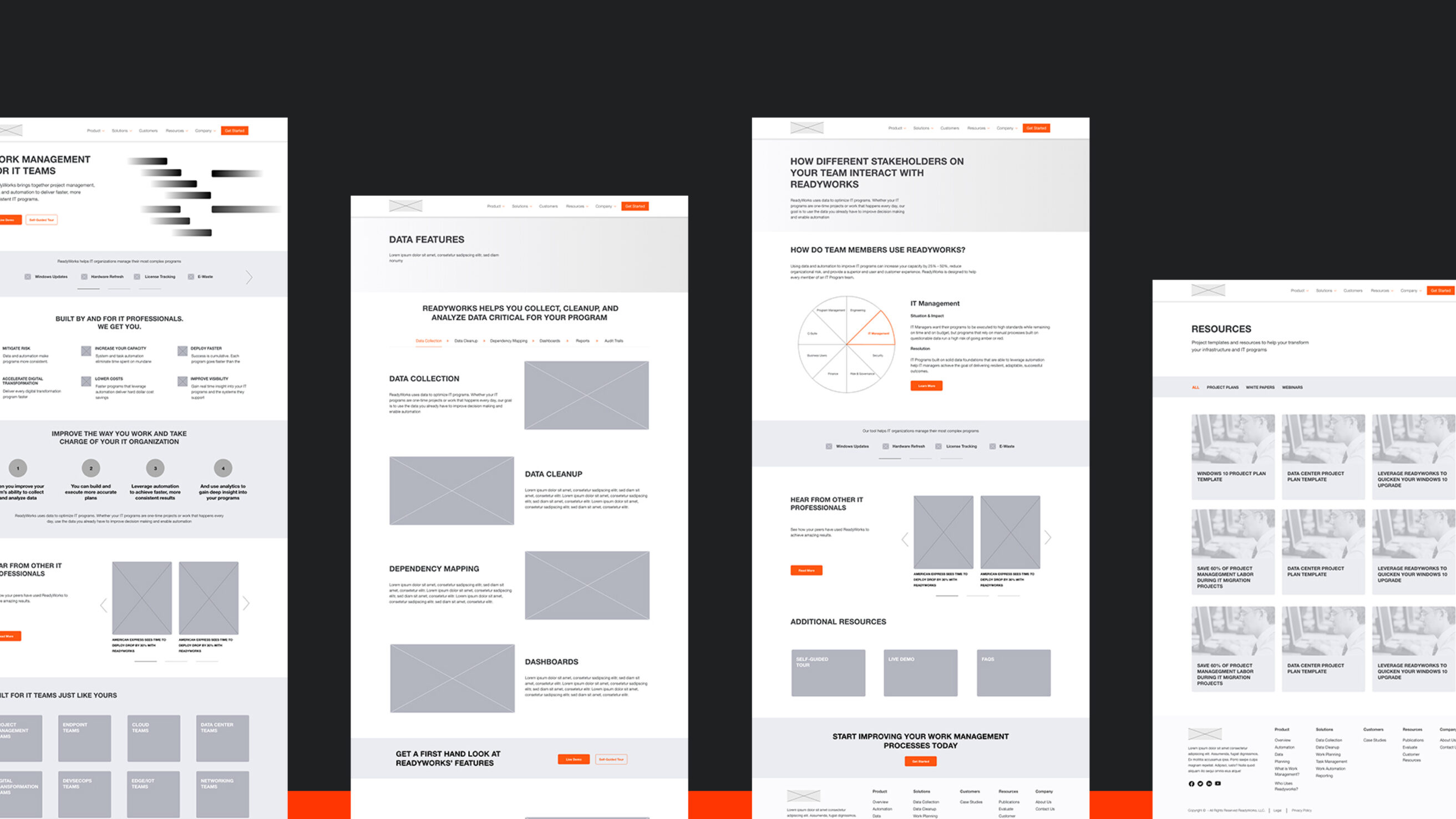 ---
User Experience
A seamless experience for both users and administrators
Imarc's team was challenged to build a highly interactive and modern site on the HubSpot content management system (CMS). Every one of the custom modules that Imarc built for this project is flexible and dynamic, allowing anyone on the ReadyWorks team to update as needed. The super flexible mega menu module allows ReadyWorks admins to update navigation elements and columns with little to no development support.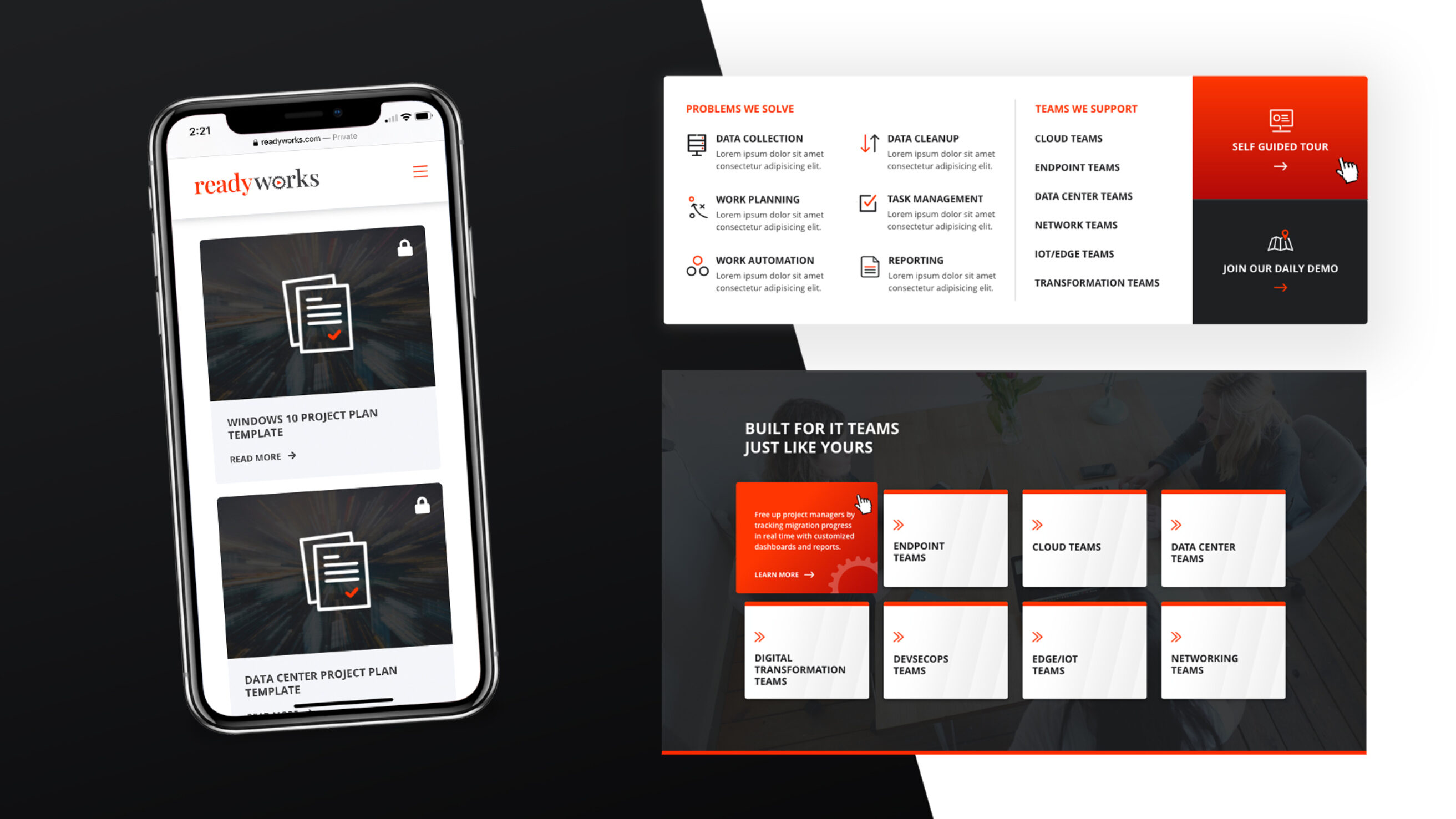 ---
Creative
Creating the brand
The creative process kicked off the brand refresh with an interactive discovery session where we explored how to energize the new visual design. The brand refresh includes an updated look to the existing logo, new color palettes and fonts, and a new brand style guide. As for the website redesign, the team implemented these new brand guidelines and created custom modules and animations for the site that were tailored to the ReadyWorks brand.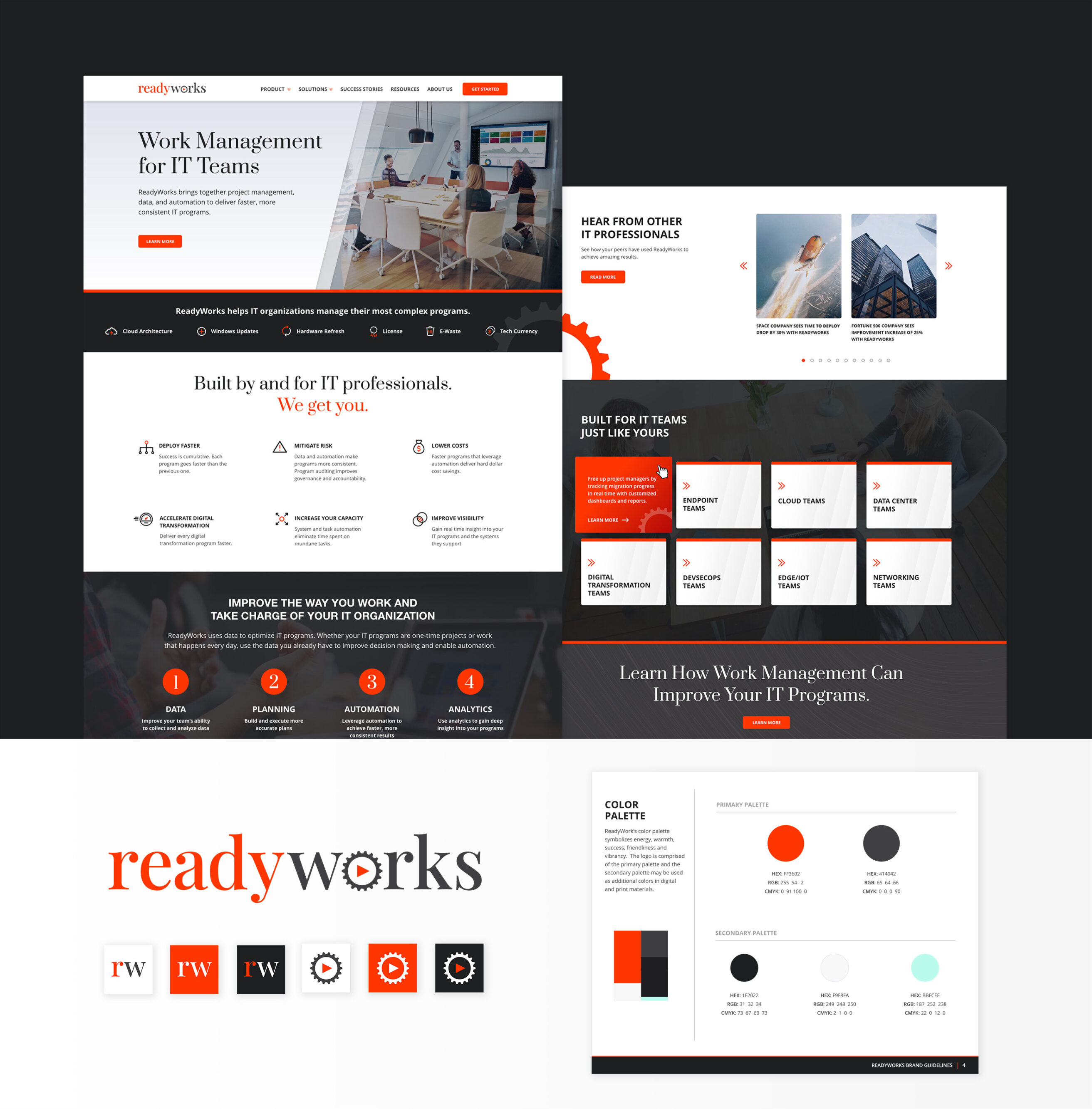 ---
Development
A custom experience
ReadyWorks made the decision to build their new site on the HubSpot CMS. This gave Imarc's team a robust foundation that we were able to customize to align with the client's needs.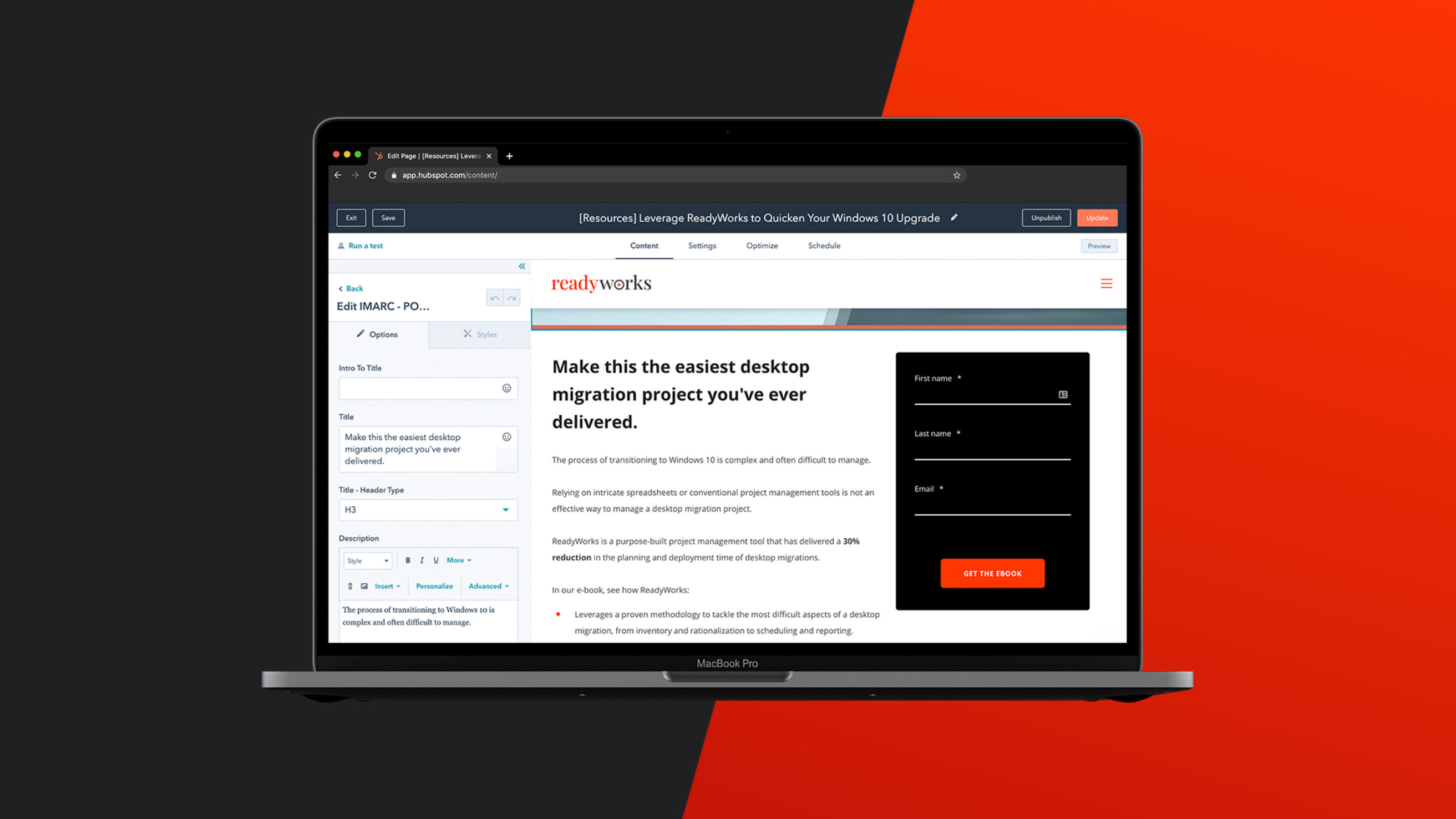 ---
Our shared vision
At Imarc, we love interactive experiences. We made sure the new ReadyWorks site leads different buyers through informational and personalized journeys while taking a very technical subject and making it accessible to all.
STATEMENT OF WORK INCLUDED
Strategy & Research

Stakeholder Interviews
Research
Competitive Analysis
User Experience

Sitemaps
Wireframes
Responsive Design
Front-end Development
Creative

Branding
Logo Development
Visual Design
Art Direction
Development

Content Management System
Front-end Development