---
The Project
For over 20 years, Syniti has provided its customers with rich data management tools that accelerate business growth and diminish risk. Syniti blends powerful software with data expertise to uncover opportunities and position its clients for success. Leveraging a customized approach, Imarc facilitated a discovery phase to fully understand Syniti's new brand themes and buyer personas. From there, Imarc utilized user-centric design principles and strong calls-to-action to drive users to select Syniti as their enterprise data solution provider.
---
Strategy and Planning
Establishing goals
Imarc kicked off the project by reviewing Syniti's digital environment and website performance to identify functional requirements and opportunities. From there, Imarc put together a plan to define the new site's architecture, identify critical areas in the user journey, and create a frictionless experience.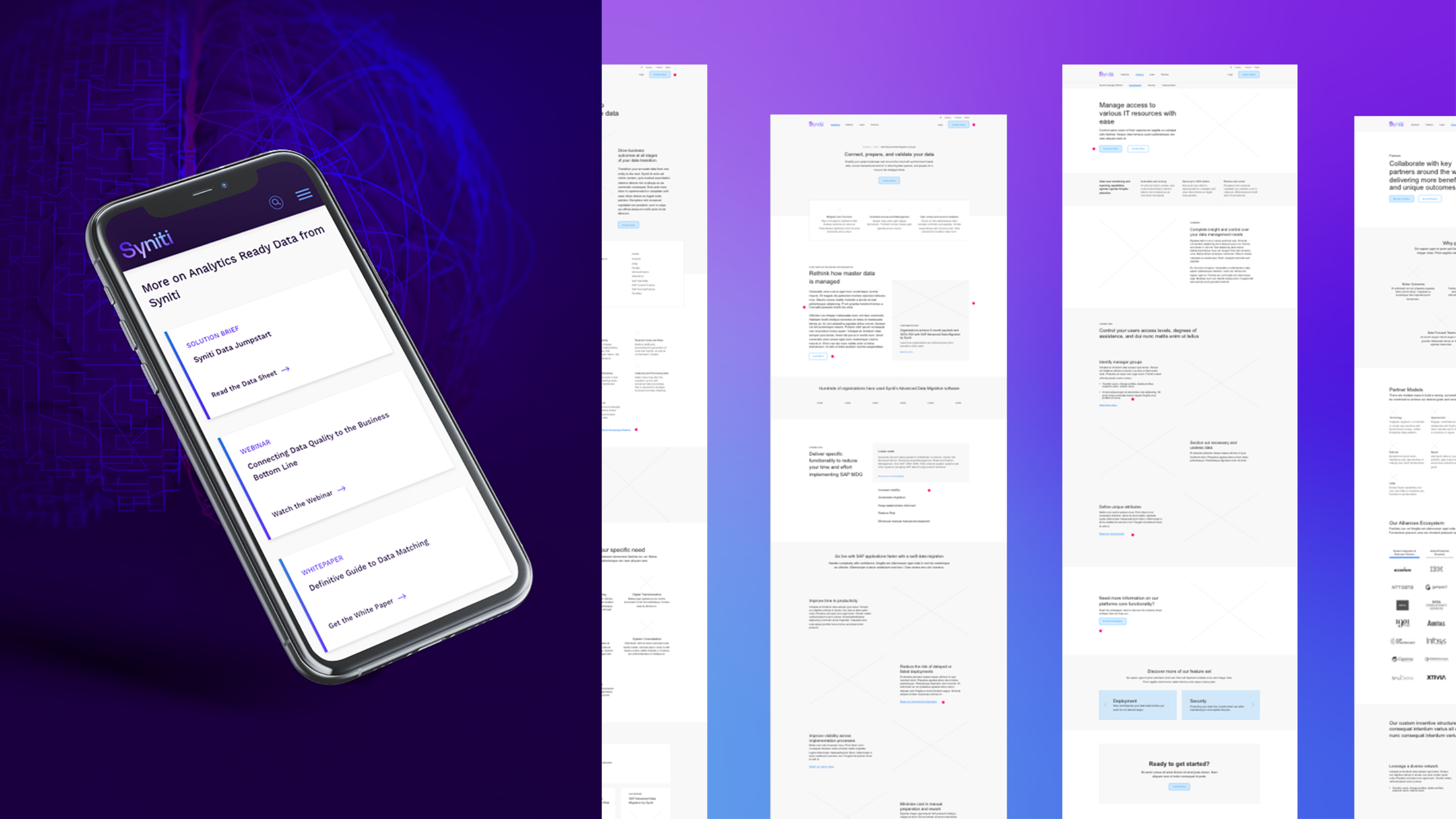 ---
User Experience
An intuitive navigation
Imarc focused on responsiveness and compliance while building an intuitive interface that promotes a positive and engaging user experience. Imarc created wireframes to represent the functionality of key pages and ensure that the solutions were aligned with Syniti's business goals. The end result is a polished, easy-to-use site that is accessible and intuitive for a variety of users.
---
Creative
Dynamic animations
As Syniti was updating its brand, Imarc's creative team worked with stakeholders to make adjustments and build new brand themes. Imarc's designers created dynamic animations to make the site come alive and stand out from competitors. Custom, animated icons were applied to the homepage to give the site a unique look and feel. Imarc wrote content for the site to reflect the new brand tone and simplify the messaging to speak to all types of users.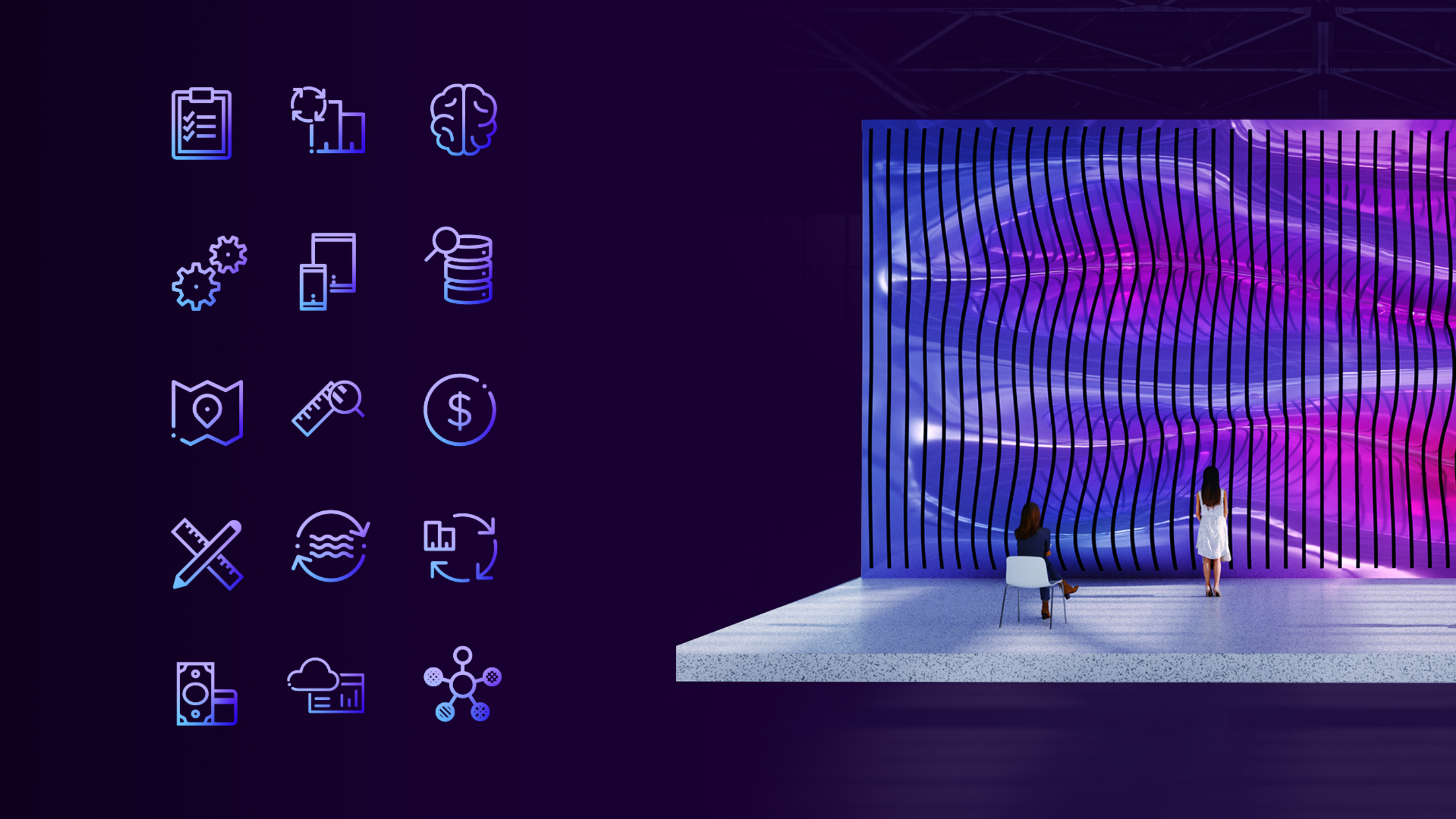 ---
Development
Building the site
Imarc's developers built unique templates that allow Syniti's team to make seamless updates and organize content. In addition to building content management tools, Imarc trained Syniti's team on how to use the tools to support future website initiatives and revisions.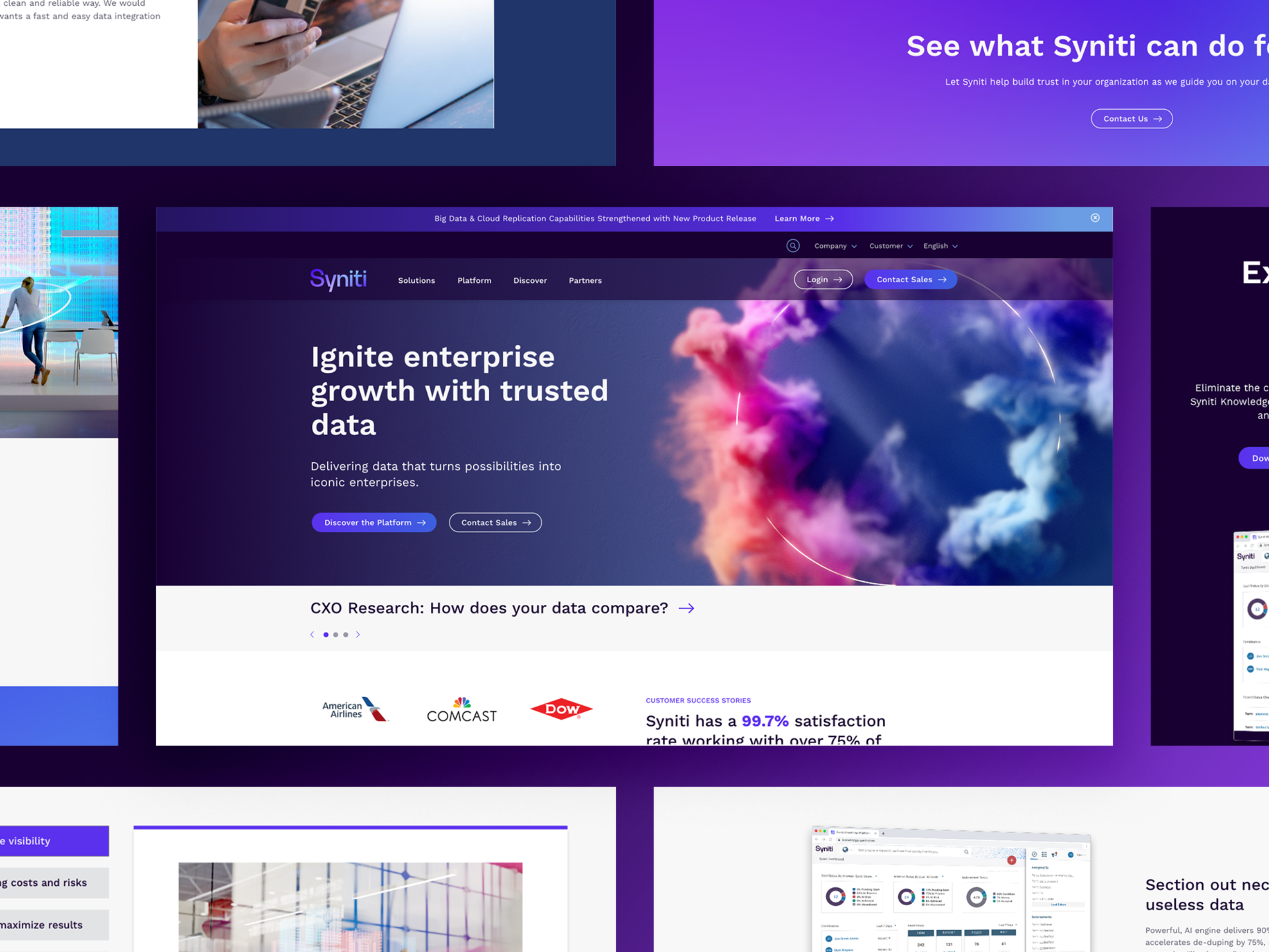 ---
Our Shared Vision
Imarc enjoyed collaborating with Syniti to deliver a modern website that supports Syniti's diverse target audience and positions Syniti as a leading data management provider. Imarc is excited to work with Syniti in the future as they experience continued success.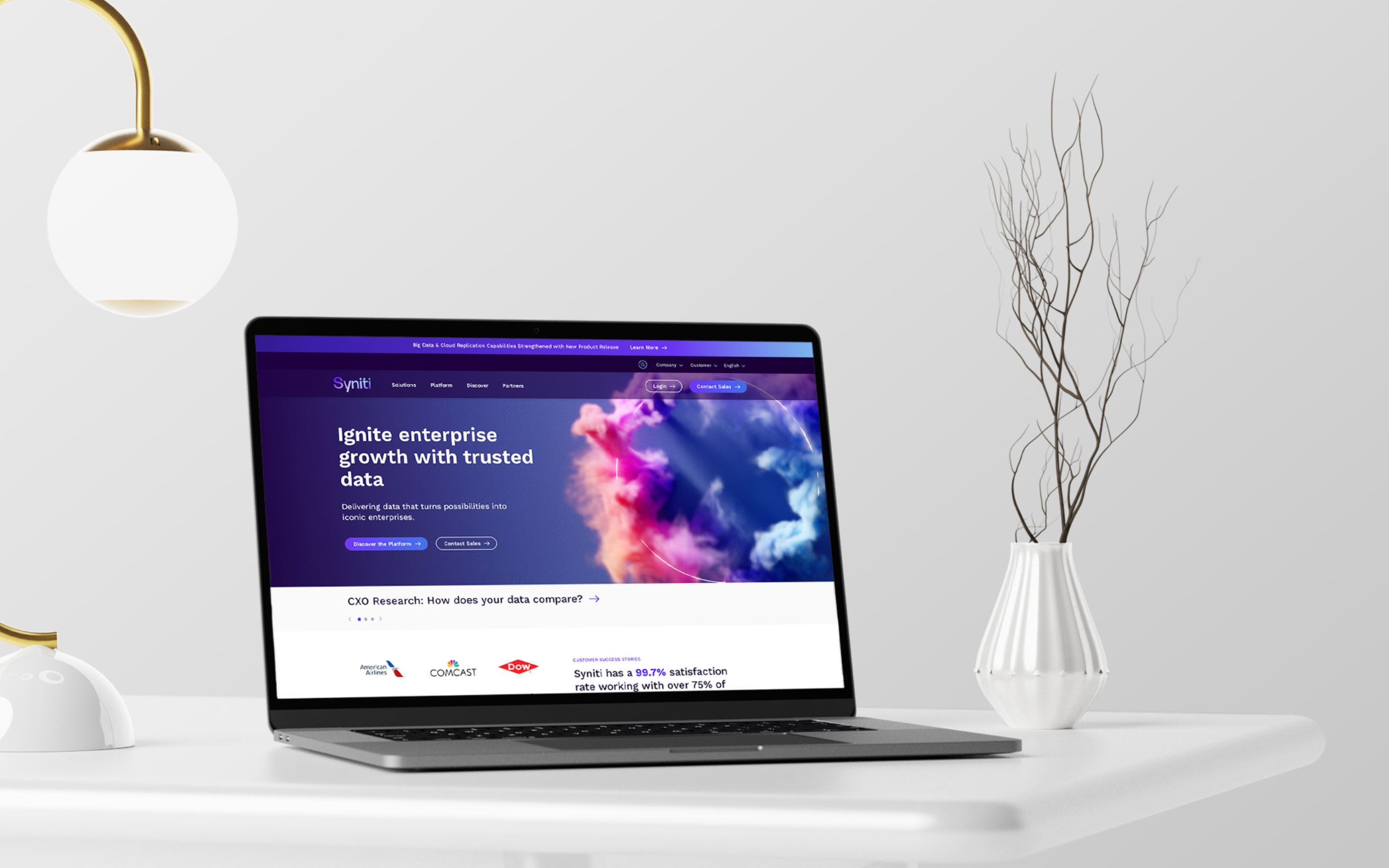 STATEMENT OF WORK INCLUDED
Strategy & research

Stakeholder interviews
Research
Analytics
Experience strategy
User journeys
User experience

Sitemaps
Wireframes
Responsive design
UI kits & pattern libraries
UX writing
Content strategy
Interaction design
Front-end development
Creative

Style guides
Visual design
Art direction
Copywriting
Illustration
Development

Content management system
Complex integration
Hosting & monitoring
Ongoing support & maintenance
Digital marketing

​Search engine optimization
Website optimization