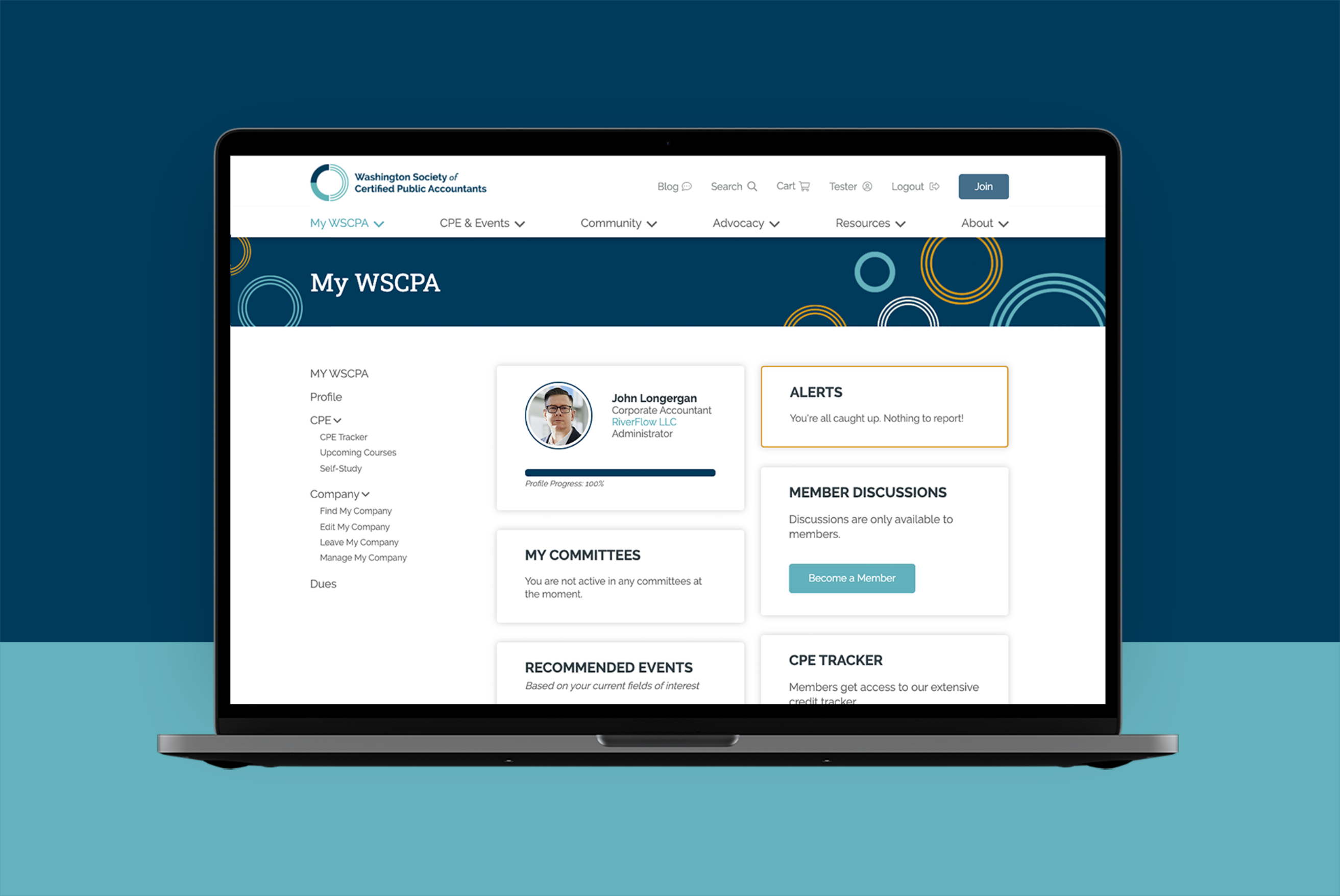 ---
Strategy + Planning
Delivering an intuitive platform
Working closely with WSCPA, Imarc scoped out a comprehensive roadmap of functionalities needed for the new site. The team planned and prioritized the features and sections of the site that would be needed. Once initial development was complete, Imarc began iterating with WSCPA. The team delivered WSCAP with batches of functionality for review and feedback while moving on to the next set of features.
Over the course of eight months, Imarc and WSCPA completed and launched the first phase of the app.wscpa.org website. Since its launch, new features and enhancements have been rolled out on a near-weekly basis.
This app site is the first live instance of Fuse, Imarc's new CPA Platform – our modern approach to online member services and content management frameworks.