Imarc knows CPAs. We have over 20 years of experience working with numerous CPA societies. CPA society members want their society's website to be a place that keeps them updated on their profession, provides extensive continuing professional education (CPE) access, and is easy to use. So Imarc made that happen.
Imarc took all the best features and tools that CPA societies use and blended them into a single platform: Fuse. Not only is Fuse customizable for any society, but it is also built on a foundation of AM.net and website best practices developed by Imarc over the years.

A robust member experience
Fuse is all about making things easy for society members. The user flow and layout are simple and easy to understand. Fuse even allows users to add and manage their own CPE registrations with access to on-demand professional courses, downloadable certificates, and self-entered CPE.
Additional user features
CPE requirements to dynamically calculate a member's progress on their CPE.

CPE tracker to pull past courses into the site and allow users to filter by date.

User portal with multiple modules that display CPE credits, upcoming events, web receipts, and payment information.

User dashboard highlights all aspects of a user's membership and can be used as a recruitment tool for non-members.

Event promotional codes allow members to receive discounts on certain events.

Event bundling allows users to sell multiple courses at once.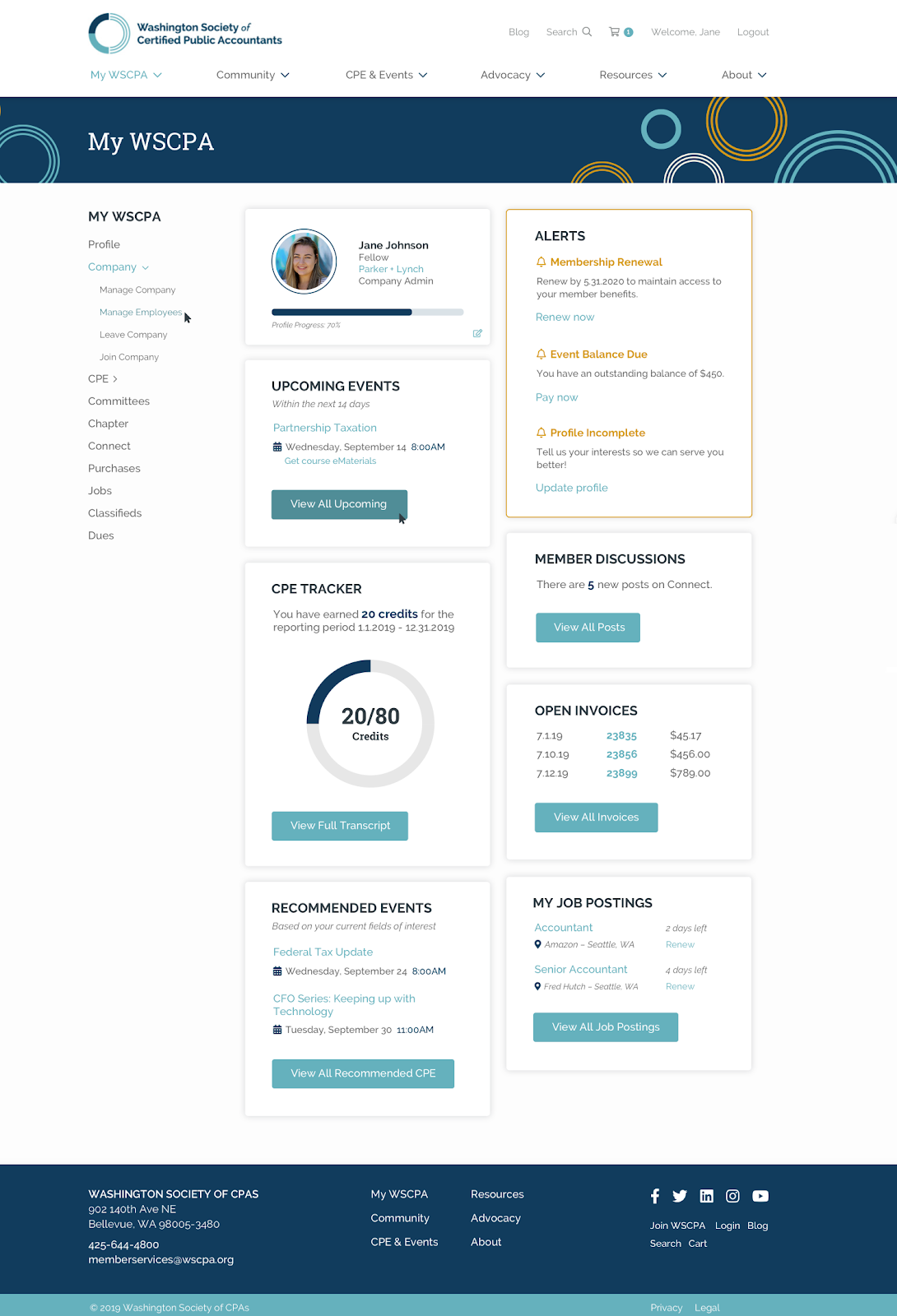 Tight AM.net integration
With Fuse, CPA societies can pull data directly from AM.net without having to manage it separately in a CMS. Database inconsistencies will not prevent the site from being able to sync data. Through this powerful integration, CPA societies on Fuse enjoy an average 50-70% reduction in sync time.

Advanced user tracking
Advanced user tracking through Fuse allows you to track unique users across multiple devices and the shopping analysis report gives you insight into member shopping activity. In particular, you can track event page views, identify which products are driving the most sales, and check the ratio between abandoned and completed transactions.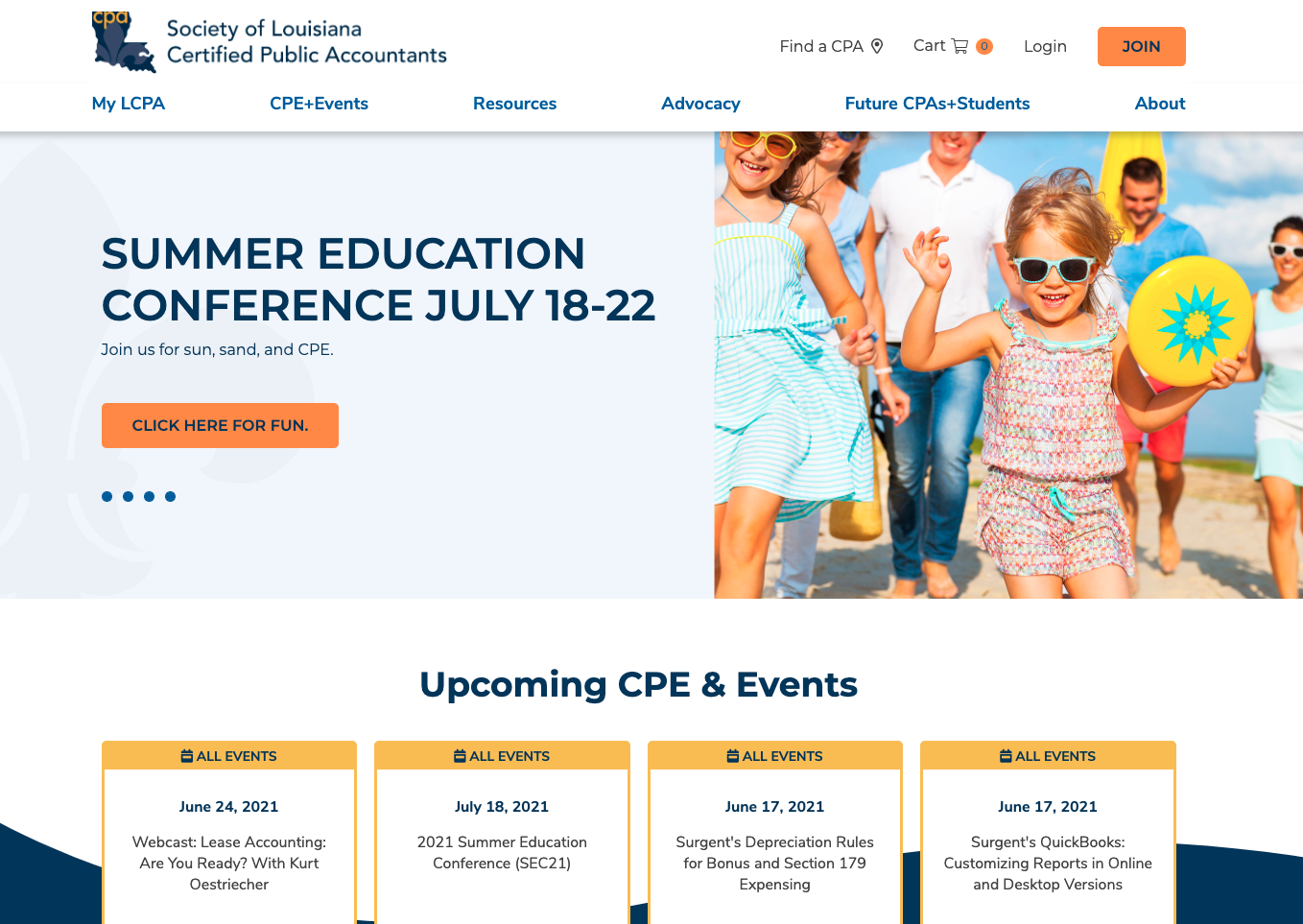 We know CPAs
Imarc has over two decades of experience working with CPA societies and creating incredible digital experiences. We combine the latest technologies with our website development experience to elevate and grow CPA societies. Looking to take your society to the next level? Let's talk.