Just in the last month, we've added three more award-winning projects to our repertoire! Introducing the Hermes Creative Award Winners: SecurityScorecard, Digital Guardian, and Prevalent.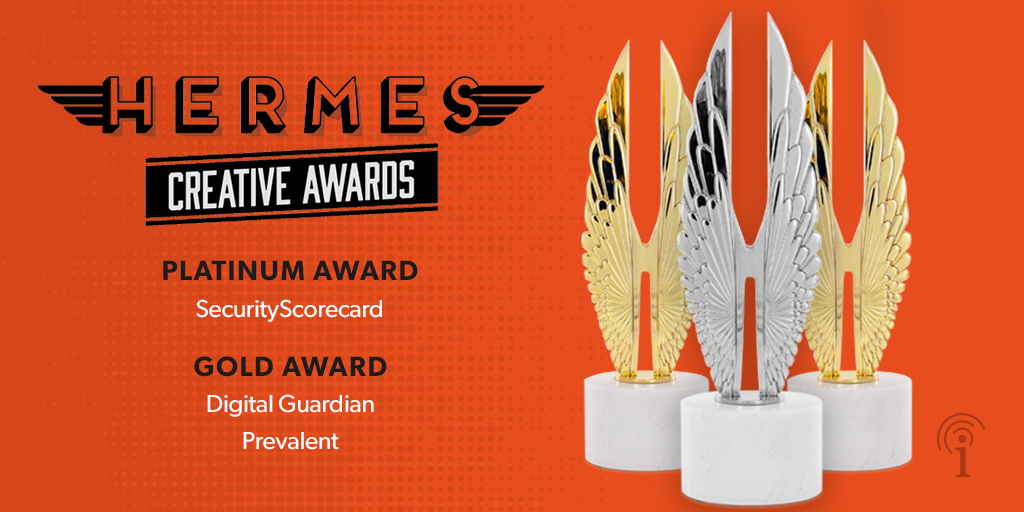 The Award
The Hermes Creative Award is an international marketing competition with various categories to compete in. You're judged by The Association of Marketing and Communication Professionals on creativity and what you had to work with, versus against other entrants. This levels the playing field so that a small business isn't going up against a Fortune 500 company.
We're honored to be recognized and to share our award-winning work.
The Winners
SecurityScorecard
SecurityScorecard brought home a particularly big win! With a TOP score in the Business to Business Overall Website Category, we earned a platinum statue.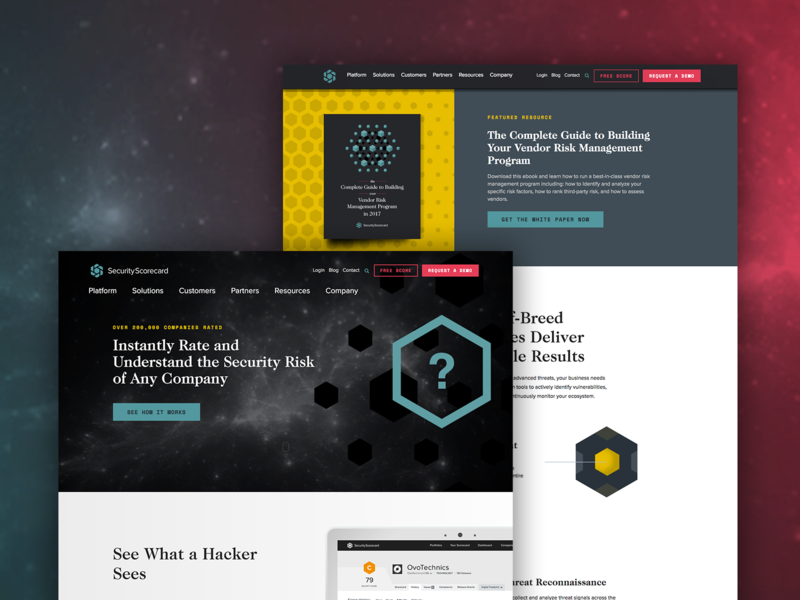 As the industry leader in security threat assessment, SecurityScorecard wanted to redesign its site to promote engagement. With clear and concise messaging presented in a simple, yet sophisticated design, they have achieved just that. The new site attracts prospective customers and guides them smoothly through the buyer's journey.
Digital Guardian
Digital Guardian received a gold statue for its website redesign in the Professional Services Overall Website Category.
Digital Guardian, a data loss prevention (DLP) software company, sought to redesign its website to enhance its position in the marketplace and support its sales process. To guide visitors through the customer journey, it was critical for us to redesign the site to accurately reflect the company's corporate messaging and align its rapidly growing product and solutions.
"We're so happy with the new DigtalGuardian.com. We had a long list of goals for the site, ranging from brand building to SEO to lead generation and Imarc's talented team struck the right balance between them all. We now have a beautifully designed site that takes our brand to the next level and is optimized to drive demand which is critical to our continued business success."
- Connie Stack, Chief Marketing Officer
Prevalent
Prevalent rounds out our three wins, with a gold statue for its recent website redesign in the Professional Services Overall Website Category.
As a leader in third-party risk management, the redesigned Prevalent site promotes the company's evolution of its solutions and its expertise in legal, healthcare, and higher education. In an effort to showcase the brand in a new light, Imarc worked closely with Prevalent to create a style that aligned with the corporate goals. Imarc's Creative team flexed its creative muscle to design custom iconography detailing Prevalent's process; and meticulously worked with other imagery to convey a feeling of urgency and trust.
Learn more about the Prevalent website redesign.
Interested in working with us on your next project? Let's talk!