Today was a packed day for our team! We've learned about the importance of creating relevant content and how to effectively deliver it to customers. Below, Imarcians Rachel Lemieux and Matt Reardon recap their sessions from today.

Rachel: INBOUND from a designer's point of view
Today was the first day of INBOUND 2021 – and my first time attending INBOUND ever! The first session I attended, "Creativity Thrives in Constraint: How Successful Brands Create Video Content," was very insightful. Carly Potock and Charlene Tassinari from the company Canvas+Co discussed video trends for every large social platform (YouTube, Instagram, TikTok), and how we can all be successful in creating and utilizing video on these platforms.
Here are some key takeaways:

Attention is everything. You can't expect customers to interact with or care about your brand without first getting their attention.

Be intentional with your video content. Think about the constraints each media platform has, i.e. no sound, time constraints, size constraints, etc. before posting.

Utilize videos for ecommerce. Streaming is the preferred way to view content. Ecommerce on social platforms has grown to be mainstream, so use that growth and video creation to get your brand and product in front of your customers.

Nearly 50% of a campaign's effectiveness is driven by the creative. They are your experts for understanding the constraints of whichever stage you are using (social media, billboards, email, etc.)

50% of your key messages should happen in the first 3 seconds of the video. Stories cannot be told using the traditional story arc. We must use the new story arc with all the action upfront.
Here are the five universal creative best practices that were discussed:
Timing: Capture attention fast! You have 1-3 seconds to make the customer care.

Pacing: Keep it quick. Fast pacing in terms of cuts, audio, music will make a huge difference in the effectiveness of your video.

Mobile: 75% of the time, videos are seen on phones. Design under the assumption that the video will be displayed on mobile devices.

Text: Use text to highlight key messaging.

Call to action: Close the video with a clear, crisp action.
My second session was "Email Myths Busted! What's REALLY Working Now!" The host Jay Schwedelson, President and CEO Worldata, and Founder of SubjectLine.com, took a deep dive into what subject lines are getting emails opened.
Note: Trends change quickly. What is working well now may not be working in six months, so take heed.

Use brackets, parentheses, asterisks in your subject lines.

Send a "mistake" email with "oops" "uh oh!" "yikes!" in the subject line to imply a mistake. This trend has the most open rates. However, consumers may pick up on the behavior, which will change this statistic in the future.

Use comparisons and "VS." in the subject line. Consumers love comparisons.

Add ellipses ("...") at the end of the subject line. It creates anticipation and increases the open rate for emails.

Bookend emojis at the front and end of your subject line. Example "🔔Sale ends at midnight tonight! Don't wait 🔔".

Promote lists. Create lists like "The top 6 reasons" or "The top 9 fashion looks". This increases open rates because consumers know exactly what they're getting when they open the email.

Do not use vague subject lines. Subject lines like "Trust Your Instincts" or "Smell Your Flowers" confuse consumers, so they bypass the email altogether.
Another discussion point worth noting is a new update from Apple's iOS 15. Apple is instituting a "Mail Privacy Protection" option for users to prevent marketers from accurately tracking email open rates. This will affect 40% of databases moving forward. Apple will send inflated open rates, so in order to continue tracking open rates, divide your non-Apple and Apple mail users into two categories so you can still track open rates on those non-users. Marketers can use SubjectLine.com to help determine inflated open rates from Apple mail.
My first day at INBOUND was very informative and thoughtful. I'm looking forward to joining more sessions over the next two days. I'm excited to learn more about digital trends that I can bring into my daily creative life and career.
Matt: The marketing side of INBOUND 2021
Wow, what a first day of INBOUND! I've learned so much about the importance of diversity and inclusion, how to use video to support sales conversations, and the future of the customer experience.
The first session I attended was "The Start of Leaving a Legacy," presented by Cynt Marshall, CEO of the Dallas Mavericks. Mark Cuban reached out to Cynt in 2018 to be the Mavericks' CEO and spearhead a culture transformation. In fact, she was the first black woman to be a CEO of an NBA team. Though unfamiliar with basketball, Cynt leveraged her leadership expertise to overhaul the Mavericks' workplace and set the global standard for inclusivity. While the Mavericks demonstrated diversity on the court, Cynt believed they could do better in the office. When she took the job, one of her main goals was to bring more diversity to the workplace and involve more women in leadership.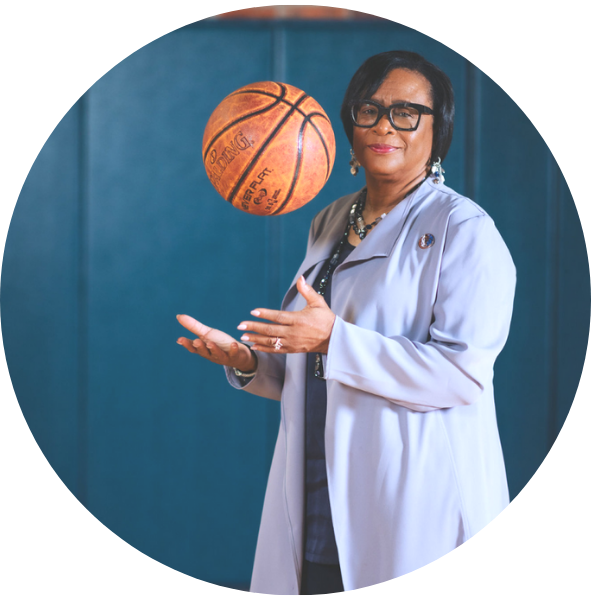 No matter what you experience in the workplace or in life, keep the character you were born with. Don't let a promotion, a decision or anything cost you your character. Character matters. Cynt Marshall
I was particularly impressed to learn how Cynt overcame internal skepticism by including new voices on the leadership team and crafting a holistic plan centered around accountability. Cynt's ability to connect with her teammates on a personal and professional level helped foster trust and belonging within the organization. Overall, Cynt's presentation proved the effectiveness of workplace diversity and how perseverance can inspire change.
The next session I attended was "How to Maximize Video in Sales" by Tyler Lessard, Chief Video Strategist at Vidyard. He offered helpful tips on how marketers can use video content to support conversion goals. I learned that it is important to show rather than tell in order to provide the best experience possible and stand out from competitors.
Here are some key takeaways:

Custom-recorded video has increased response rates by 72%.

48% of sellers reported that recorded videos have led to shorter sales cycles.

53% of sellers have reported higher close rates.

Record a video that highlights key sections of your proposals so they can be shared with key decision-makers.

Keep it short. 45-60 seconds is best for outreach to people you haven't connected with before.

People are more inclined to click on a video with a thumbnail as opposed to a link.

Information around the video has one purpose: get the person to click the video. Copy should be designed to get them to click play.

Use simple visuals.
I also attended the "HubSpot Spotlight" by HubSpot's Co-Founder and CTO Dharmesh Shah, Co-Founder and Executive Chairman Brian Halligan, and CEO Yamini Rangan. They uncovered these negative trends around the customer experience:
Today, companies usually only reach out to their customers when they need something.

Companies have become so focused on moving customers through the funnel that they lose sight of the post-purchase customer experience.
A change is needed in order to evolve the customer experience and improve customer satisfaction. In the future, businesses will need to deliver personalized experiences to delight customers and promote repeat business. Leveraging the right CRM tools to connect customers to your business and build trust are key steps to take to align with modern buyer behavior.

On to INBOUND day 2
Be sure to follow our stories on Instagram @imarcagency for updates from sessions throughout the day. Tomorrow, Kelly Moynihan and Ashley Romagnoli take over.
With so many Imarcians attending INBOUND this year, keep an eye out for all the blog posts we'll be publishing soon! Also, be sure to check out our Instagram Highlights from INBOUND for more insights from the conference.
See you tomorrow!