If you take a look at our portfolio, you will quickly notice that we have a lot of cybersecurity clients, and there is definitely a reason for that. As Cybersecurity month comes to close, we wanted to share our latest results!
While Digital Guardian is light years ahead of its competitors, the old site didn't reflect this innovative company. This summer, we took the site to a new level with a redesign that pairs striking visual design and user experience.
To support the buyer's journey, the site uses a clean and modern look and feel to convey its corporate messaging and highlight the company's key differentiators. Imarc used imagery, iconography and product screenshots to guide the users and encourage them to learn more.
"We're so happy with the new DigtalGuardian.com. We had a long list of goals for the site, ranging from brand building to SEO to lead generation and Imarc's talented team struck the right balance between them all. We now have a beautifully designed site that takes our brand to the next level and is optimized to drive demand which is critical to our continued business success."
- Connie Stack, Chief Marketing Officer at Digital Guardian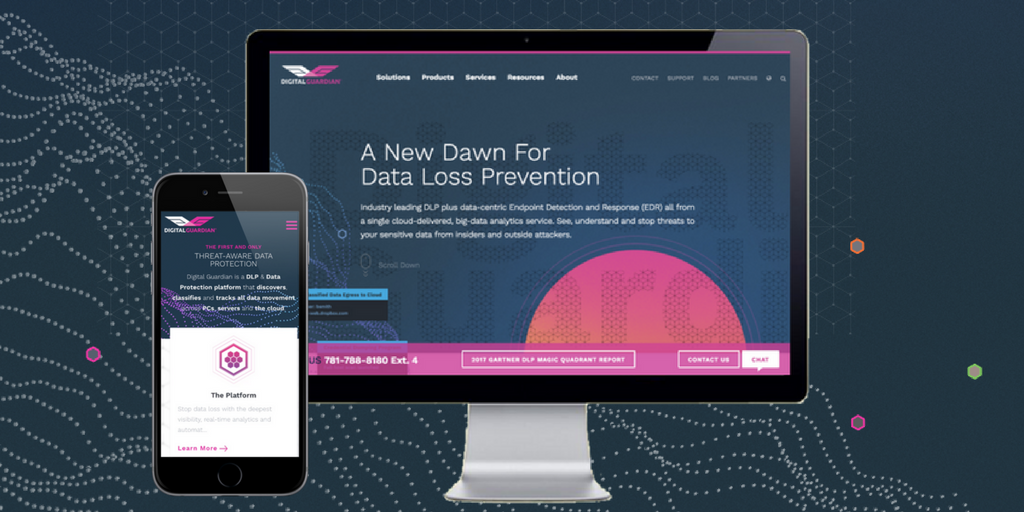 Earlier this month, Digital Guardian released an infographic focusing on the need for cyber awareness and how this affects users each and every day.
When Imarc kicked off the NS1 website redesign, it began with strategy and planning to ensure that we were making smart, data-driven decisions that would help the company grow. Then we layered in the brand and visual design as a means to separate NS1 from the pack.
Naturally, we used a holistic approach during the creative process to reimagine and think ahead of the evolving industry trends. We used mood boards to expand the brand color palette and overall look and feel. The result is a smart, modern and confident brand style.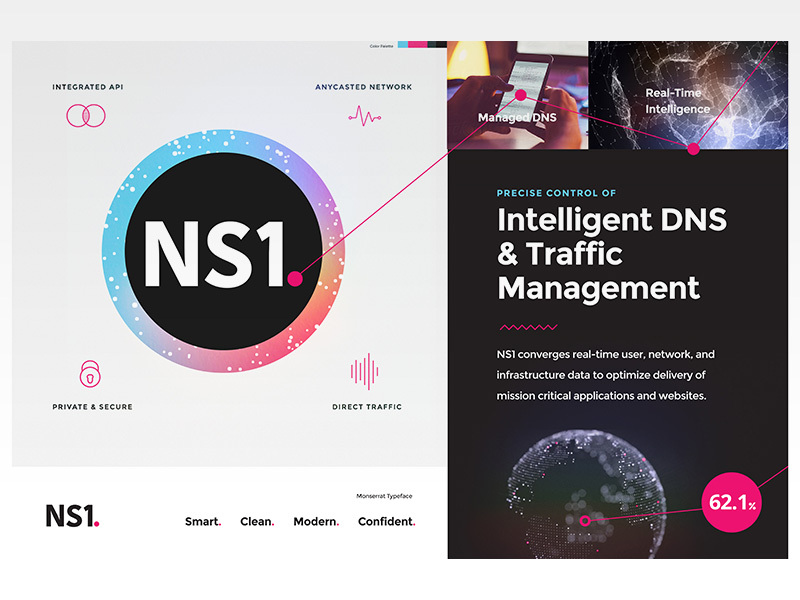 "Happy to have a great digital marketing partner in Imarc. They helped us build a fantastic website and create a brilliant brand experience."
- Jason Thompson, Former Vice President of Marketing
For over 2 years we've partnered with Mimecast to support its buyer's journey and we continue to evolve and improve the site over time. As a result, the site has continued to support the Mimecast brand and increase online engagement. In the first 6 months of the redesign, Mimecast experienced a 205% increase in form conversions and 82% increase in direct traffic. Not to mention a W3 Gold Winner.
We continue to work closely with the team at Mimecast to improve the site and tackle additional projects as well. Our partnership is a true testament to our ongoing commitment to our clients.
Security is at the forefront of our interconnected world and we know, understand and build secure code. For more information on our technology work, check out our cybersecurity case study.