We're always genuinely proud of the work we deliver to our clients. We're especially proud to share our recent award-winning work which has received platinum and gold in the Hermes Creative Awards and MUSE Creative Awards.

The awards
Hermes Creative Awards
One of the oldest and largest creative competitions in the world, the Hermes Creative Awards honor those who bring their ideas to life through traditional and digital platforms. Each year, judges evaluate the creative industry's best work. Winners range from small companies to individuals and Fortune 500 companies. Judged at random, each submission is evaluated based on creativity and available resources.

MUSE Creative Awards
Created in 2015 by the International Awards Association (IAA), the mission of the MUSE Creative Awards is to honor, promote, and encourage creativity, and establish a new standard of media design evaluation. Competitors range from agencies to graphic design firms and production companies. The MUSE Creative Awards aim to form a platform where creative professionals can showcase their work and inspire others.

The projects
Skillsoft
Hermes Creative Award | Gold | Overall Website – B2B
MUSE Creative Award | Gold | Overall Website – B2B
A global leader in corporate learning, Skillsoft offers incomparable access to the largest and most extensive collection of training assets in the world. Skillsoft's recent website redesign won two awards, securing a Gold Hermes Creative Award for overall B2B website design, and a Gold MUSE Creative Award for B2B website design. Learn more about the Skillsoft project here.

Skillsoft is honored to be named a Gold winner in the B2B category for this year's Hermes and MUSE Awards in collaboration with our partners at Imarc. Following an extensive company rebranding effort over the past year, we looked to Imarc to help us redesign our website to communicate the "New Skillsoft," through both website branding and usability. Imarc worked closely with our marketing team to fully understand our vision for the new brand, our pain points, and our audience. From color, to imagery, to substantive back-end changes across the site, our website now showcases the new Skillsoft brand, while providing the best user experience for those visiting our site. We could not be more proud to be recognized for all the hard work put into this overhaul, and are so grateful to the team at Imarc for their partnership. Michelle Boockoff-Bajdek, Chief Marketing Officer, Skillsoft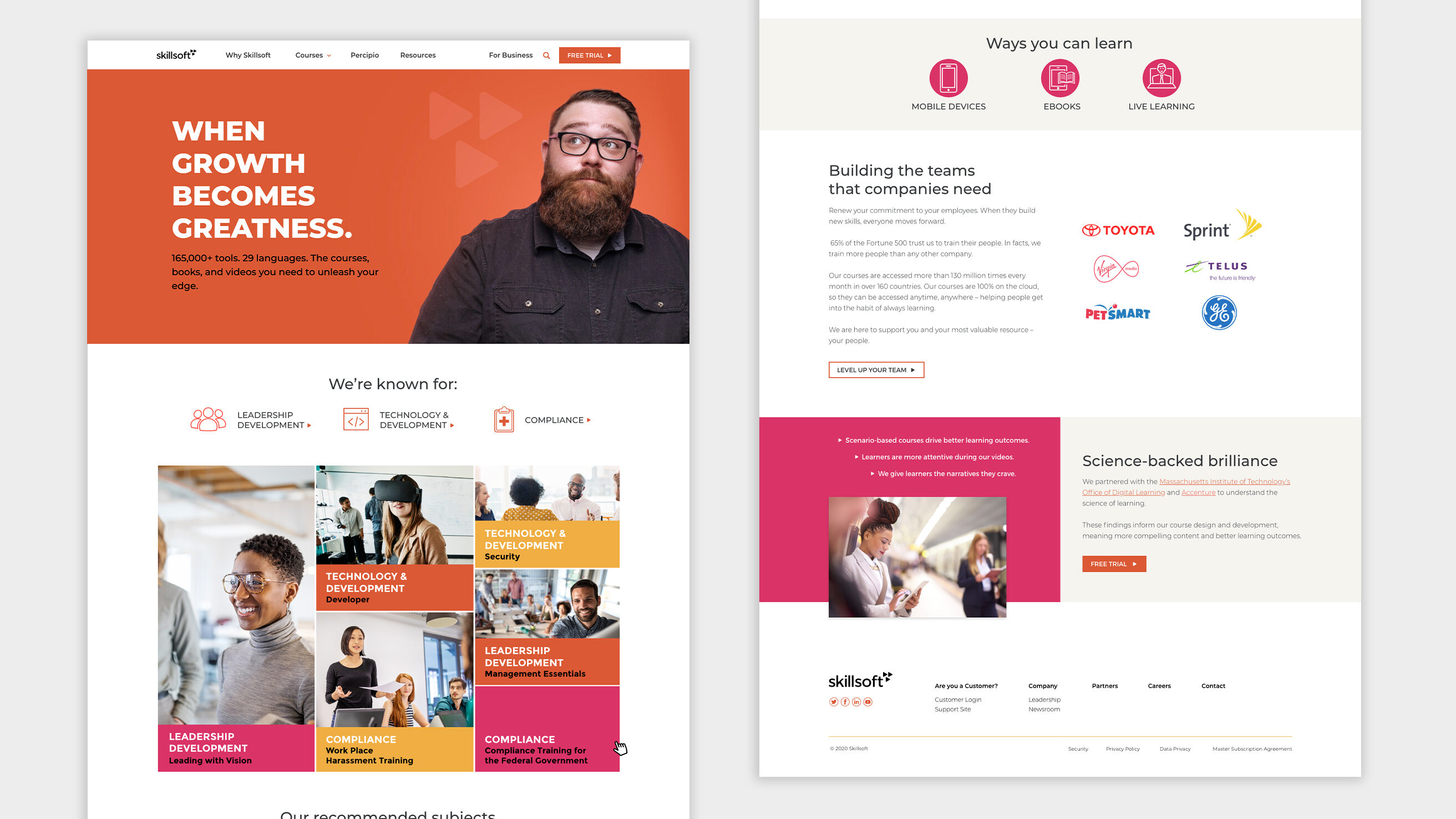 Magnitude
Hermes Creative Award | Platinum | Overall Website – B2B
Well respected in the technology space, Magnitude offers data integration, automation, and analytics solutions to help some of the world's largest companies discover opportunities, streamline complex processes, and outwit competitors. Magnitude's website redesign took home the Platinum Hermes Creative Award for overall B2B website. Learn more about the Magnitude website redesign.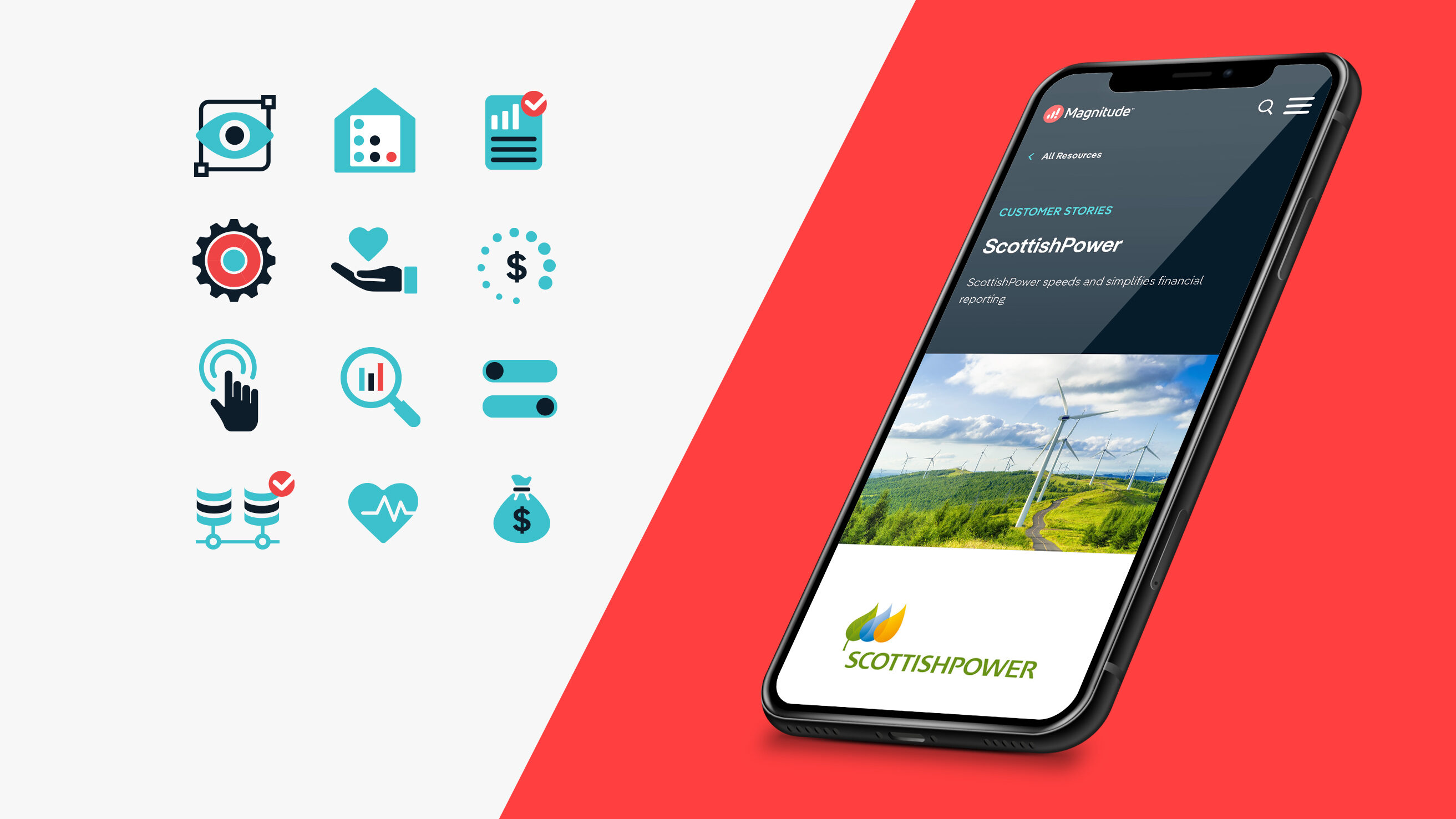 WestView Capital
Hermes Creative Award | Gold | Website Design
Operating in the competitive financial services industry, WestView looked to Imarc to refresh their website and differentiate them from competitors. The refreshed website not only elevated WestView's online presence, it was exceptional enough to take home the Gold Hermes Creative Award for website design. Learn more about the recent Westview Capital project here.

We interviewed a number of agencies to help us with our long overdue website refresh. With Imarc, we ended up with what felt to us like a complete brand and messaging refresh. It was driven by Imarc really listening to us, how we go to market, who our audience is, and more. Great outcome across the board. Matt Carroll, General Partner, Westview Capital Partners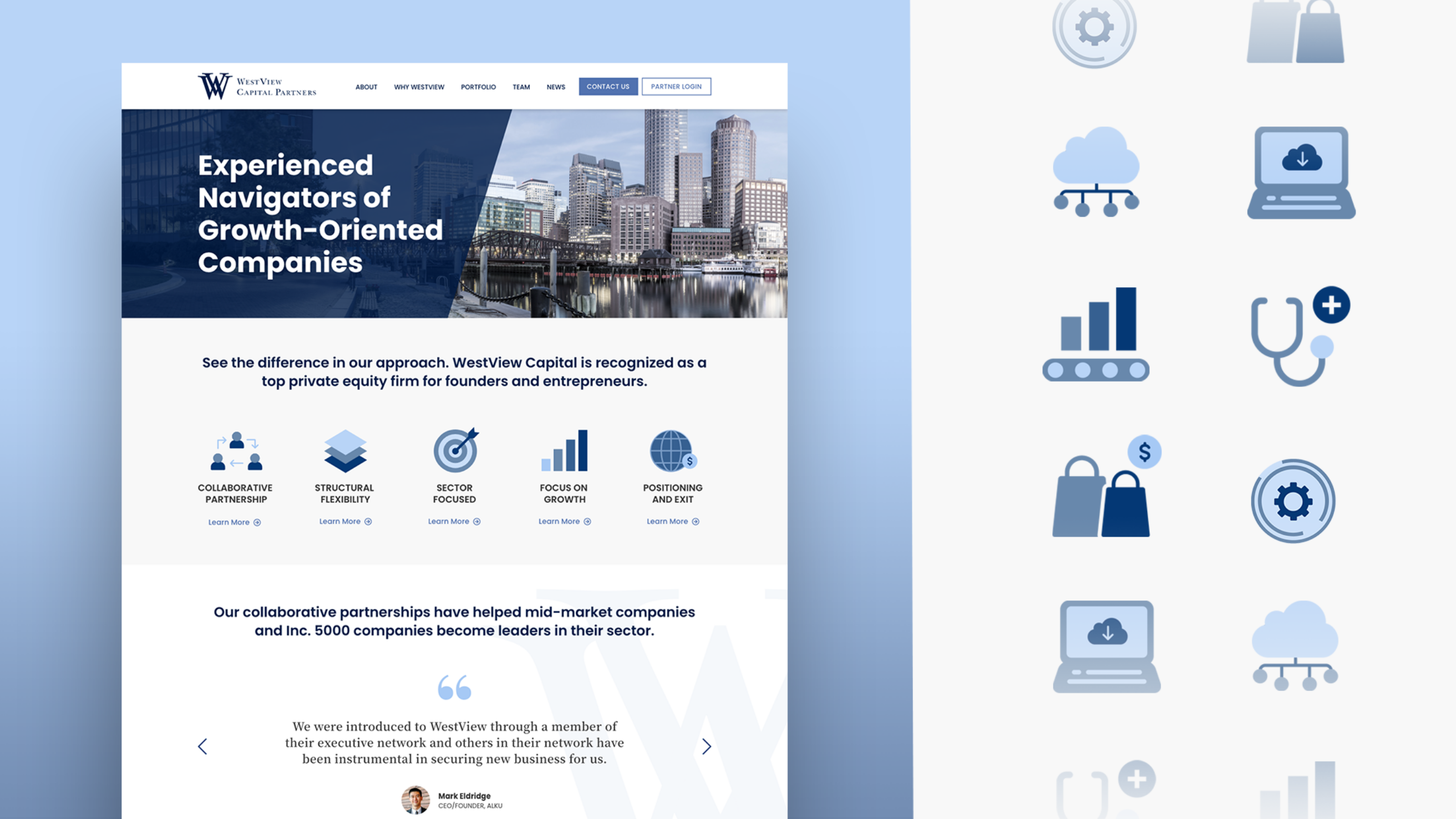 Metro Credit Union
Hermes Creative Award | Honorable Mention | Website Design
For nearly 100 years, Metro Credit Union has been dedicated to supporting its members by helping them feel informed and confident about their financial decisions. To represent Metro Credit Union's expertise and extensive offerings, Imarc redesigned their website to align with a modern look and feel. The updated design and layout earned Metro Credit Union an honorable mention in the Hermes Creative Awards for website design. Check out the Metro Credit Union portfolio for more about the project.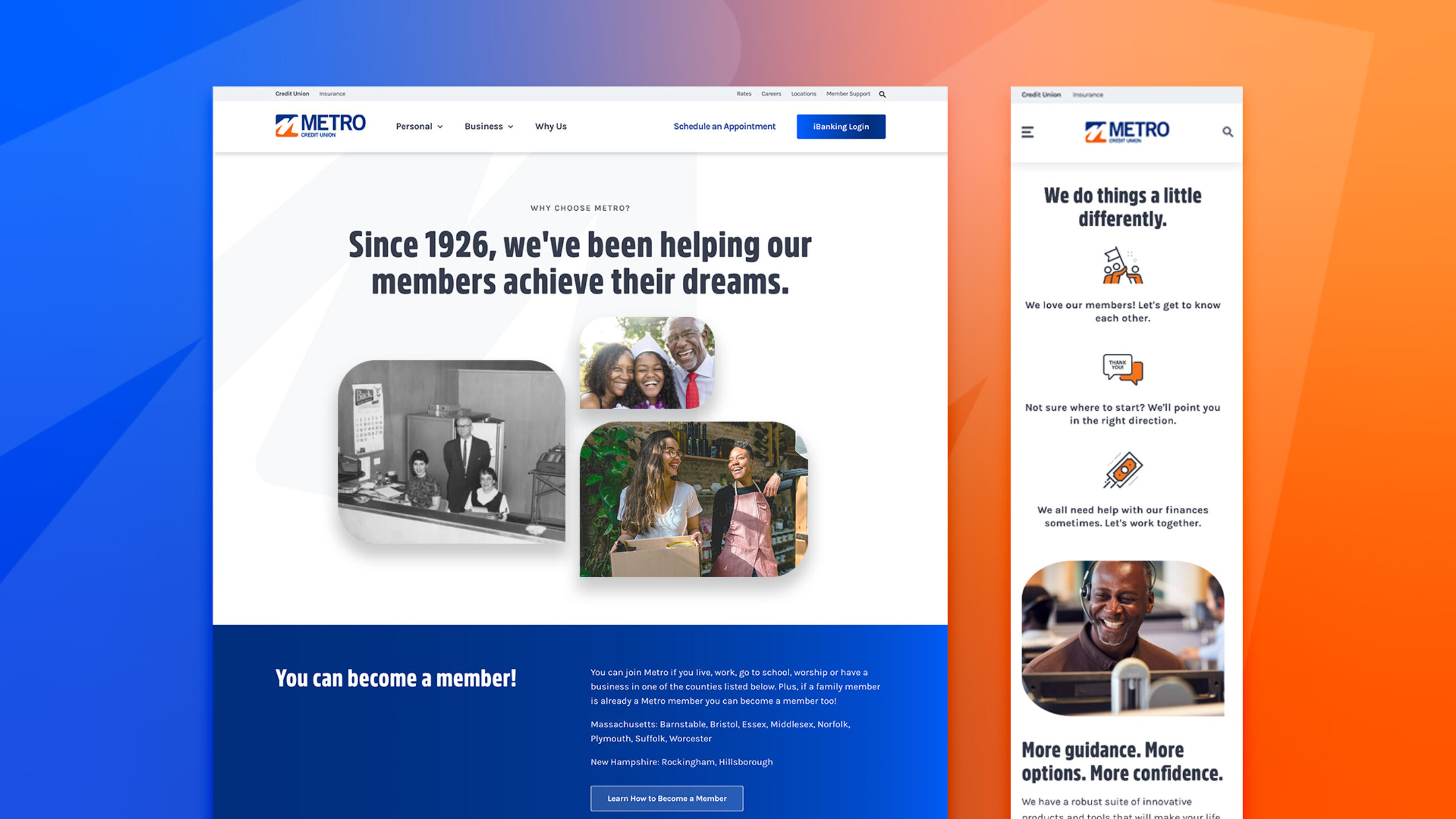 And we're just getting started!
It's truly an honor to be recognized for our recent work and great collaboration with our clients. But it doesn't stop there! We're a result-driven, award-winning team that constantly looks to innovate, create, and collaborate to deliver the next incredible work for our clients.
Interested in working with our team? Let's Talk!